FIFA 14 demo now live on EU PS Store
Posted September 11th, 2013 at 01:43 EDT by Paul Kelly
Electronic Arts has today announced that a downloadable demo for upcoming football simulator FIFA 14 is now available to download on the European PlayStation Store.

As per usual FIFA demo tradition, the demo allows you to sample just a small selection of the teams available in the game in a short match, which you can see below: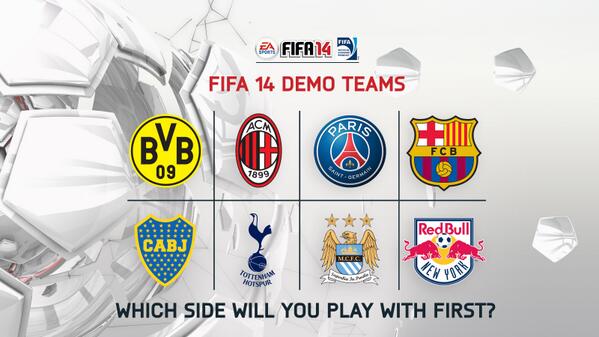 You can download the demo onto your PS3 and can grab it here.
----
Paul Kelly, a PSU editorial assistant, has been an avid PlayStation fan for more than 15 years. You can follow him on Twitter.