Departing SCEA President and CEO, Jack Tretton, issues message to PlayStation fans
The SCEA President and CEO, Jack Tretton, has issued a direct message to the PlayStation family following the news that he is to step down from his roles at the heart of PlayStation.

Speaking on the U.S. PlayStation Blog, Tretton laments the mixed feelings felt with the mutual decision but takes solace in the knowledge that the PlayStation brand is as healthy as ever following on from the hugely-successful launch of the PlayStation 4.

A full transcript can be found below: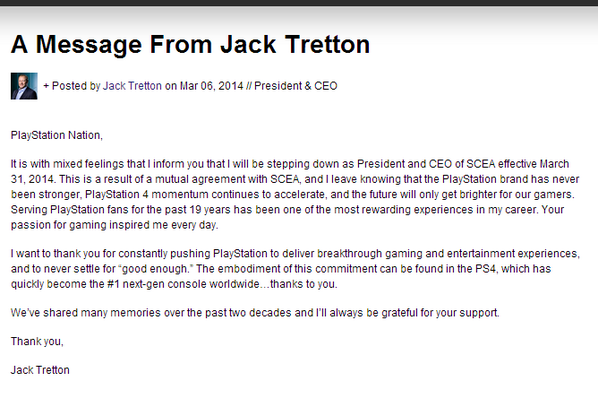 ----
Adam is a PSU editor and a recent English graduate of IADT in Ireland. When he's not glued to the PlayStation or revelling in cheesy '80s action flicks you can find him talking nonsense on
Twitter.