A Final Fantasy XIII collection, featuring all three Lightning games, may be making its way to PlayStation 4, according to a leaked image.

As we edge ever closer to the Electronic Entertainment Expo – which kicks off in mere hours – the opportunity for leaks and captures from keen-eyed goers grows ever stronger.

The image in question, seen below and taken off-screen, seemingly shows the presence of the Lightning Collection, comprising of all three PS3 games, for release on both PS4 and Xbox One.

Since their release the Lightning Collection's been marmite for gamers and critics alike, so it's certainly interesting what direction Square Enix is seemingly heading in – looking to champion each Lightning entry once again in the realm of PS4.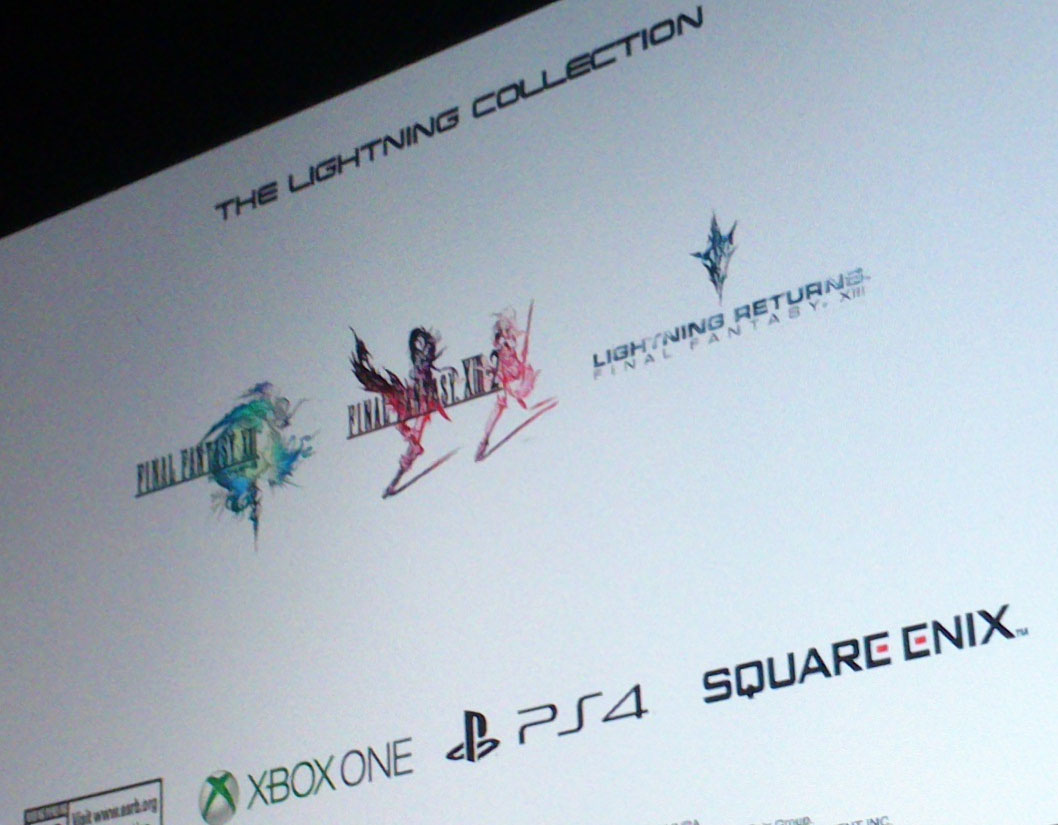 We expect confirmation from Square Enix at some point throughout the day so as ever stay tuned to PSU for more breaking news as we cover this year's E3 from head to toe – bringing you the biggest and best from what Sony has to offer.