Developed by Zero Point Software, an independent studio out of Copenhagen, Interstellar Marines is a sci-fi hybrid that combines the cooperative gameplay and military realism of the tactical shooter with the character development and narrative depth of RPG's. According to Zero Point, the first playable demo will available at GDC and new trailers will be shown highlighting the game's gameplay and features.

Here is an updated early look at what we'll see at GDC: (Click image for larger size)


">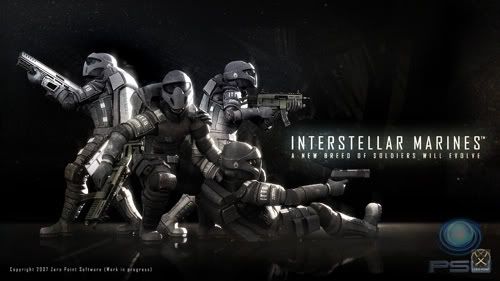 "Interstellar Marines has come a long way since we released our proof-of-concept trailer," said Kim Haar Jørgensen, Game Director at Zero Point. "We've invested a lot of resources in getting the GDC demo right, and it goes a long way to show how Interstellar Marines will push the FPS genre forward in terms of player immersion and campaign cooperative gameplay."
For those of you who want more details on the game you can read our preview here. Basically it's a new FPS that focuses on realism and non-linear gameplay.
The game looks to set new standards for player immersion through character awareness, environmental realism, and a brand new in-game communication technology.

PSU will be attending GDC this year, so we'll be sure to keep you updated with all the latest on this new AAA first person shooter.