Earlier today a rumor was posted stating that after a meeting with Sony Cambridge Studios and Ninja Theory, Heavenly Sword 2 development had been halted. Well, according Ninja Theory's Tameem Antoniades, the title was never in development to begin with.

"We (Ninja Theory) never started work on HS2 as we wanted to focus on new multiplatform IP. Sony owns the IP for HS and we have never been privy to what they would do with it," he explained.

"As for moving, we have been planning to move to larger premises for future expansion for the best part of a year. There is nothing bitter about the move," he continued. "And the rumour that the team has been disbanded is ridiculous. We have had an unbelievably loyal team especially as we went through some difficult times securing a new publishing deal. We have a new publisher and are busy on our new project which is going very well so far."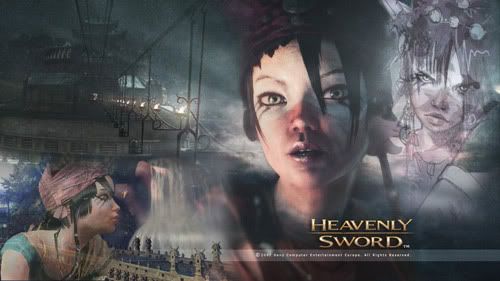 He ended on a rather depressing note for Heavenly Sword fans.
"HS is far from our thoughts at the moment."

Even though we're excited to hear that Ninja Theory is well underway on their new IP, the lingering fear that we'll never see Kai again festers in our hardened hearts. For more overdramatic soliloquies on all things PlayStation, stay right here on PSU.