Hello everyone!!
As some of you may know a few months ago I held a contest asking some designers to deck out and arcade stick template for me..The prize of course being Skill points and rep, but also as a special treat the winning design would actually be made into an arcade stick.
I know it's been like forever for me to finally show it off but, hey stuff happens. I didn't know exactly all the work that would have to go into modding and getting stuff printed the correct size. Any now I'm just rambling on.
Anyway as promised
Final Reaper
was the winner of the contest and here is his Stick design!
This (in case anyone is wondering) is a Hori Real Arcade Pro Ex for the xbox360. It's been modded to play on both the Ps360.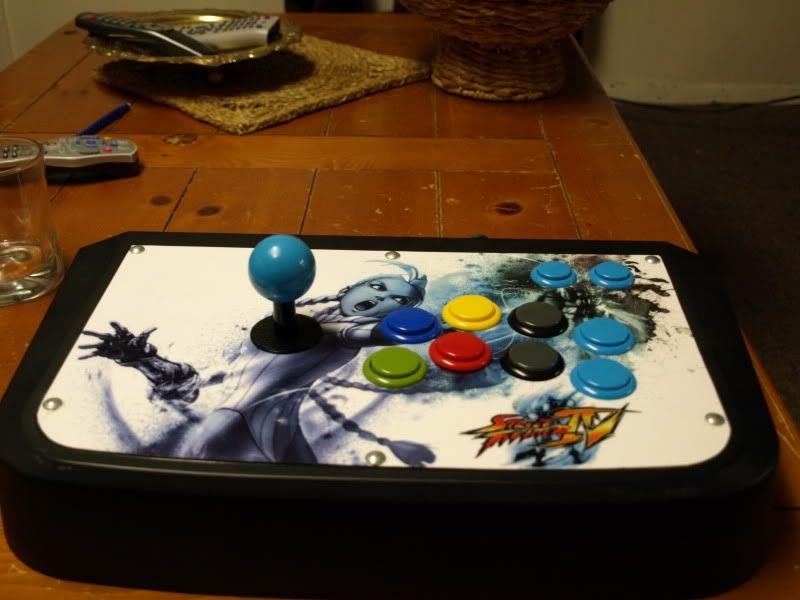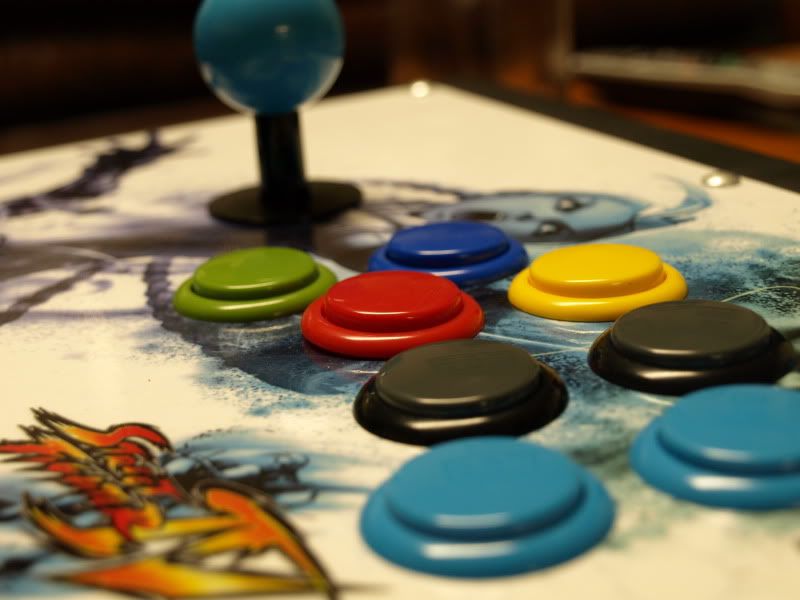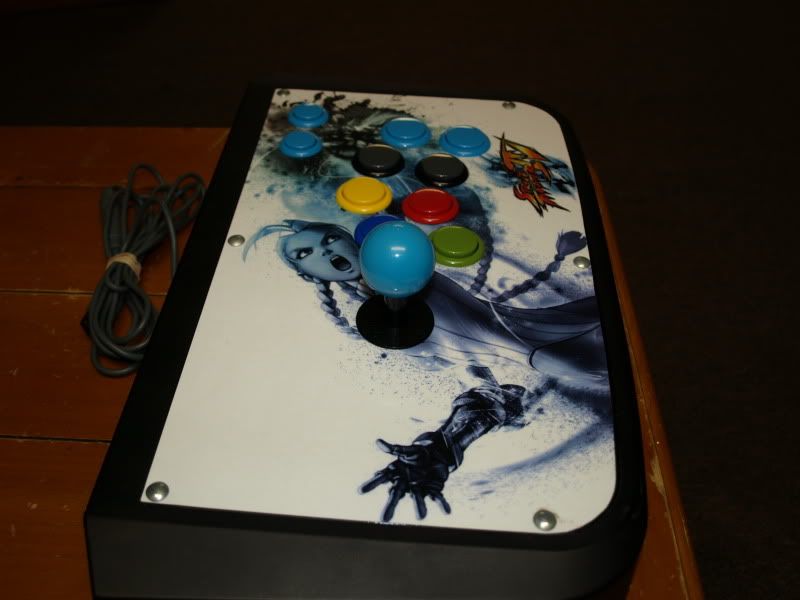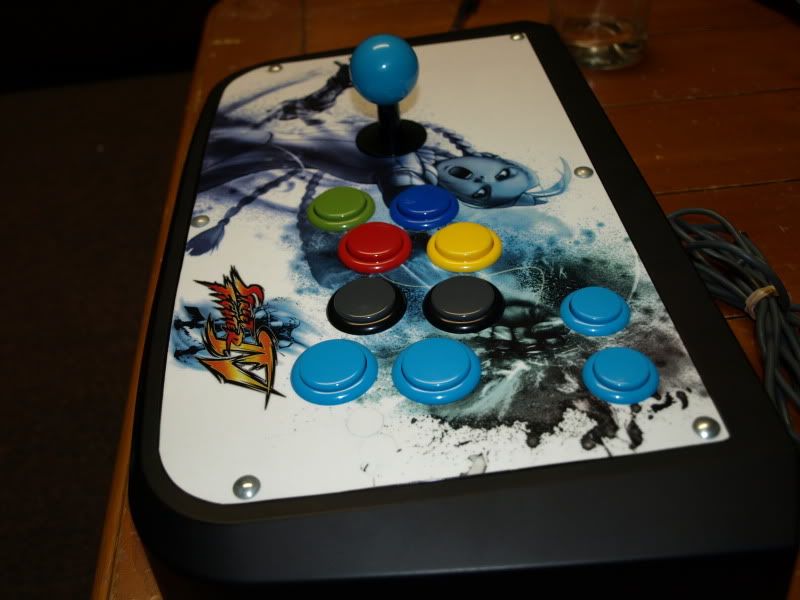 This isn't the finished product as I still plan to change the colors of the buttons to just blue and black.. Also forgive my crappy camera work. This things got to many options to just take simple pictures.
ale
Anyway if anyone is interested I will be running a couple more contest just like this one and will be making them into sticks as well..