Hello Ladies and gents!
I've been at this forum for sometime and am no stranger to the talent in our design section.
I've come to you guys for sig requests in the past, as well as design request for arcade sticks, and other personal projects. This time I've got another odd request for anyone who maybe interested.
I'm currently designing a business card for a specialized gaming website. As a special favor from anyone willing in the design corner, i'm asking for some help. I have a design in mind, but not the best of talents.
Whats needed:
If anyone would like to take a stab at making an 8 bit vita console for me I'd greatly appreciate it.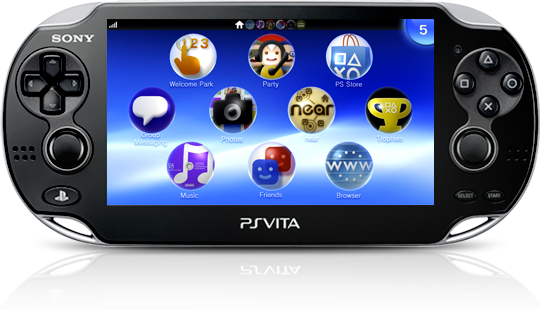 You can use these or any other Vita console images for inspiration, but ultimately I just need an 8 bit picture of the console, like one of these:
I know this being and all black console sort of makes this a bit harder, but would appreciate any efforts!
I haven't posted in here in sometime, been mainly a lurking, so I have no points to offer. Although If you are willing I would not mind sending a special thank you for your help, as well as linking to your art work/portfolio, if you too have a website you're trying to get noticed.
Thanks again
(apologies for any oversized pics)
Please feel free to ask any questions.
Oh also deadline would be by this Friday.