Release Date: Spring 2011
​
Will update this thread regularly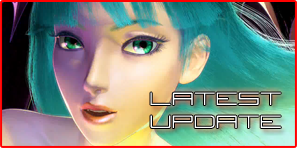 last update: 18th June 2010 - new poster and how to play images from e32010​
FULL TRAILER, fit to be the opening to the game. Potential villain also revealed:
[video=youtube;7WZdQD2kEk4]http://www.youtube.com/watch?v=7WZdQD2kEk4[/video]
Gamespot live stage show for MVC2:
http://e3.gamespot.com/video/6265856/?hd=1&tag=live-schedule
Gameplay videos: (mid air combo - character swaps are awesome!!)
[video]http://www.gametrailers.com/video/e3-2010-marvel-vs/101755[/video]
http://www.gametrailers.com/video/e3-2010-marvel-vs/101756
http://www.gametrailers.com/video/e3-2010-marvel-vs/101758
http://www.gametrailers.com/video/e3-2010-marvel-vs/101738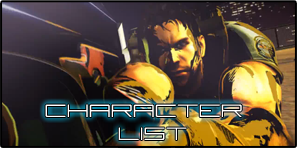 Confirmed character list so far:​
Marvel
Captain America
Deadpool
Hulk (Classic version)
Iron Man (Extremis Armor/ Iron man movie armor)
Wolverine (Astonishing X-Men costume)​
Capcom
Chris Redfield (Resident Evil 5)
Dante (Devil May Cry 3 costume)
Felicia (Darkstalkers)
Morrigan Aensland (Darkstalkers)
Ryu (Street Fighter)​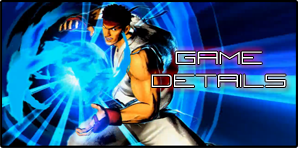 How to play poster from E3: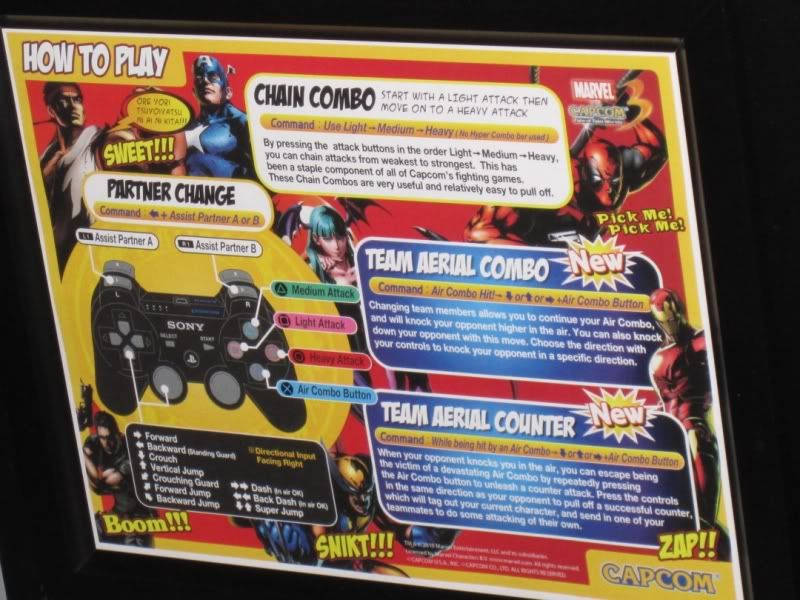 System specific details:
Similar layout to Tatsunoko Vs Capcom for new users
Retains Hyper combos and variable assists like the second game
Alpha, beta and gamma assists and hyper combo cancel are in game
'Exchange' button is used to launch enemies in air and to slam opponents down to extend combos
These can be countered with specific counter inputs
Can switch character in mid-air using exchange button and a specific directional input
Allows for reversal exchange if both players input same direction for partner change
Also more details on the exchange button from Seth Killian:
The best way to think about the "exchange" button is:
1) On the ground, it works just like a normal attack button, only it is also everyone character's launcher. There is really no systemic reason why some MvC2 characters have Down-Toward + Hard Kick as a launcher, other have Down + Hard Punch, others are standing Hard Kick, etc. It's just needlessly confusing, and makes new players feel dumb for no great reason. Now everyone knows how to launch ? you use this button. Not a big deal.
2) In the air, think of it as an interesting command normal ("command normal" = regular attack that you can give new properties by holding a direction and hitting the button). In some circumstances it works like a much cooler version of Psylocke's Hard Kick that you can do as Up + Hard Kick for a different effect, but this is what you'll see for yourselves soon enough =)
Character specific details:
Deadpool's lifebar is used as a weapon
Deadpool's teleport ability malfunctions if used too much
Chris Redfield has a variety of weapons to use from his game
Chris cannot summon zombies, like Jill was able to in the past game
Dante is based on his DMC3 look
Dante is able to use his devil trigger, juggle enemies in air with guns and attacks with his guitar, Nevan
Felicia can summon a cat-girl partner
Character move list from e32010:
Mode Specific details:
Devs are putting alot of effort in the story mode
Story mode is boasted to be good enough to have its own comic
Development Specific Details:
Powered by the MT Framework Engine
So far the game features around 30 characters. Developers are aiming to increase this.
Has been in development since 2008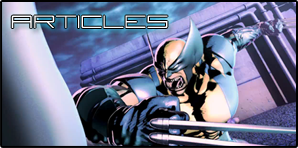 A new interview:
Will Marvel vs. Capcom 3 be playable at this year's E3?
Seth: I'm pushing very hard to make sure people get a chance to play MvC3, whether that be at E3 or otherwise. Part of the issue is that (as has been repeatedly mentioned), there are many non-final aspects about the game. This should be obvious given where it is in the development cycle, but the concern is that if we show something that isn't 100% done, everyone will still treat it like this was the final product rather than a game that's not coming out until 2011.
At any rate, trying to get MvC3 into your hands soon, and as usual, regardless of MvC3, we WILL be getting a bunch of Unity members into the show
What's the top priority for MvC3 character selection? Is it popularity or how well the characters will fit into a fighting game?
Sven: It's a combination of those things.
Sure we have to have some of the fan favorites (e.g. popular characters). Then there are some characters that were selected just because they would have cool abilities that fit the gameplay well (which are often a bit more obscure or at least lesser known).
With as many popular characters as both companies have, inevitably, some people will be disappointed that character X, Y or Z isn't in it, but as Niitsuma-san has said, we're trying to get as many in as we can in the development time we've had.
Will MvC3 use GGPO for its online play?
Seth: Nothing has been decided yet regarding MVC3 online. ♥ GGPO.
How come we haven't heard about more new characters for MvC3 yet? You guys need to hurry up and put out more information, I need to know!
Sven: There's a set schedule for which we'll be showing/announcing new characters that leads all the way up to launch. Totally appreciate the passion though.
What are some of the details concerning your agreement with Marvel? Also, since you guys are working on MvC3, can you release your older Marvel titles too and create more games based on that franchise?
Sven: I negotiated both the MvC3 and MvC2 contracts and I'm really not at liberty to share details of significance in those agreements.
But in the name of setting your expectations I will say, both are separate agreements that were negotiated at different times. In the MvC3 contract's case, it only grants us the rights to create MvC3. It does not grant any rights to release older titles from past agreements.
http://www.shoryuken.com/content.php?r=894-Seth-and-Sven-Answer-Marvel-3-Questions
A Developer blog by
Kadowaki-san.
Skipped the middle section in the blog where he talks about choosing the catch for the trailer.
Hey everyone! This is Kadowaki, and I love long walks on the beach, pictures of unicorns and J-Boarding. Well, okay, only the last one is actually true. I've gotten quite into it lately, I have to admit, the slight instability of it feels pretty good, as odd as that may sound.
Well, enough about me, you want to hear about the game, right? I wrote in the last blog about how we're working on the game while at the time getting ready for the next major event, E3...
It's been a hard fight, but the fan response since the unveiling of the game has been amazing, and that's been giving us the drive to persevere.
This time around, I'd like to talk about the trailer that most of you have probably already seen, and also how our friends at Marvel helped us put it together. After all, how awesome is it that we get some great advice from our collaborative partners for the gaming industry's biggest crossover title? (Are we stretching this one trailer out too long? Please wait... just a little longer...!)

....

Anyway, that's it for now, I'm hope that everyone is looking forward to what we're going to show at E3 this year!
http://www.capcom-unity.com/jgonzo/blog/2010/05/14/marvel_vs._capcom_3_producer_blog_-_after_a_decade_of_demand
!
Marvel vs capcom 3 will be using a layout similar to Tatsunoko Vs Capcom in order for new people to pick it up and play, but it will retain the aspects of hyper combos and variable assists as in Marvel vs Capcom 2.
The three different assist types will be also kept to ensure some variable
action
.
The air combo system will now be using a single button move called "exchange" that can also be used to switch in teammates just like the old crossover
games
however,this will now include pushing a directional button in tandem with the exchange button.This means you can now switch in another character duuring air combos,just like tatsunoko vs capcom. The new mechanism also allows for a reversal exchange if both players are to put in the same directional input for partner exchange.
Some notes on the fighting
styles
of the new characters include:
Deadpool's lifebar will be used as a weapon to break the fourth wall as well as his teleportation device which will malfunction if used too much.
Chris Redfield will be retaining his weapons from Resident Evil 5
Quote source:
http://www.comicbookmovie.com/news/?a=17965
Interview with Niitsuma (22/04/2010):
http://www.ausgamers.com/features/read/2889094
member: The Final battle said:
Deadpool, Dante, Captain America and Felicia are all confirmed to be in the game.

"According to SRK, Dante will be of his DMC3 form, and uses his Devil Trigger in battle, along with juggling his opponents with dual pistols. He can attack with his guitar, Nevan as well.

Captain America has a shield projectile and cartwheel dash.

Felicia can summon a cat-girl partner in battle.

Apparently Deadpool can beat his opponent with their own life bar and his teleportation device will "spaz out" if you over use it.

Chris Redfield can attack with an assortment of weapons from Resident Evil 5 such as Submachine Guns, Grenade Launcher and even the Satellite Laser. He cannot summon zombies and whatnot."

Tatsunoko vs Capcom controls combined with classic Marvel vs Capcom 2 type game play in an effort to make the game accessible to a larger audience.
3 on 3 Tag Team combat with Alpha, Beta and Gamma assists and Hyper Combo cancels.
EXCHANGE Button allows for simplified launchers across the board for all characters. Also allows players to slam opponents down to the ground to extend combos but can be countered with the correct counter inputs similar to throw teching in Tekken. Press the EXCHANGE button in mid-air to tag in other team members.

Source: SRK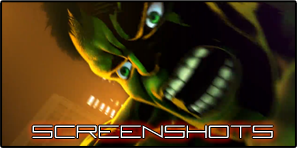 screens:
More screens at:
http://www.1up.com/do/slideshow?pager.offset=0&cId=3173462
More Gameplay screens (scans):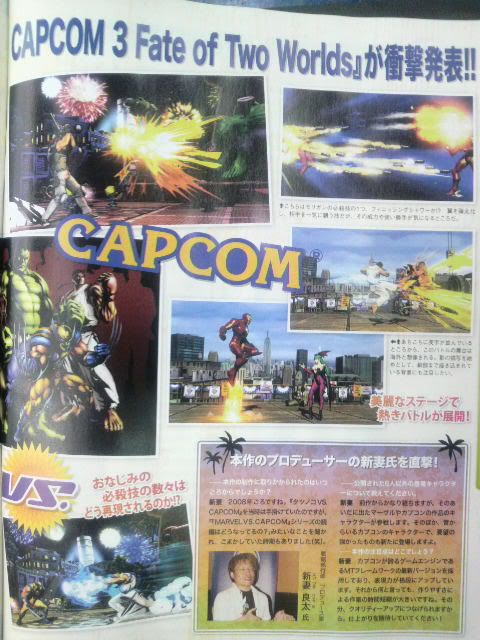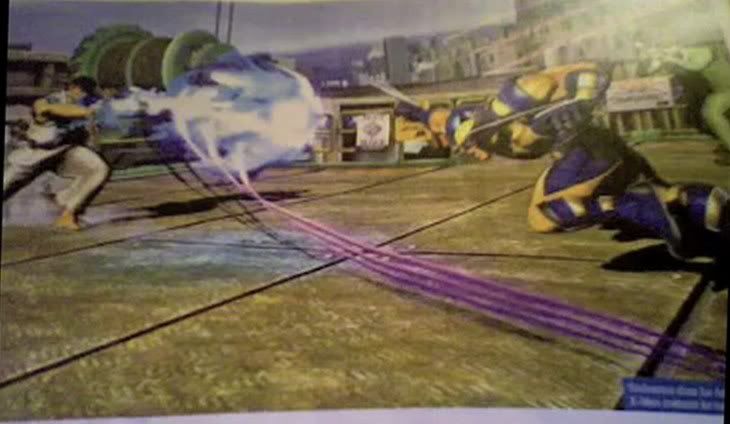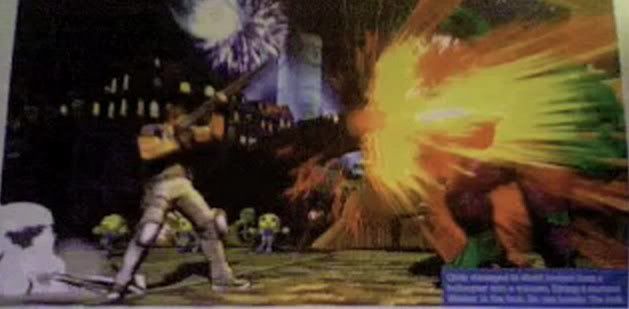 http://n4g.com/news/519038/game-informer-new-marvel-vs-capcom-3-characters-details-and-first-screenshots-revealed
Character Renders (supposed to represent in game apparently):
Last edited: