I just started working on it today and only been tweaking for it for 1 hour. I am seriously considering doing all of the Super Mario Brothers 1-3 once the full game comes out
I am seeking for more members if anyone is interested in recreating one of the greatest classics in history
Here are some HD shots of the work in progress - I am still learning the tools/materials/creating in this game so bear with me!
Prototype Version 1.0
Mario Sackboy (remember this is beta this is closest I coulda gotten to mario...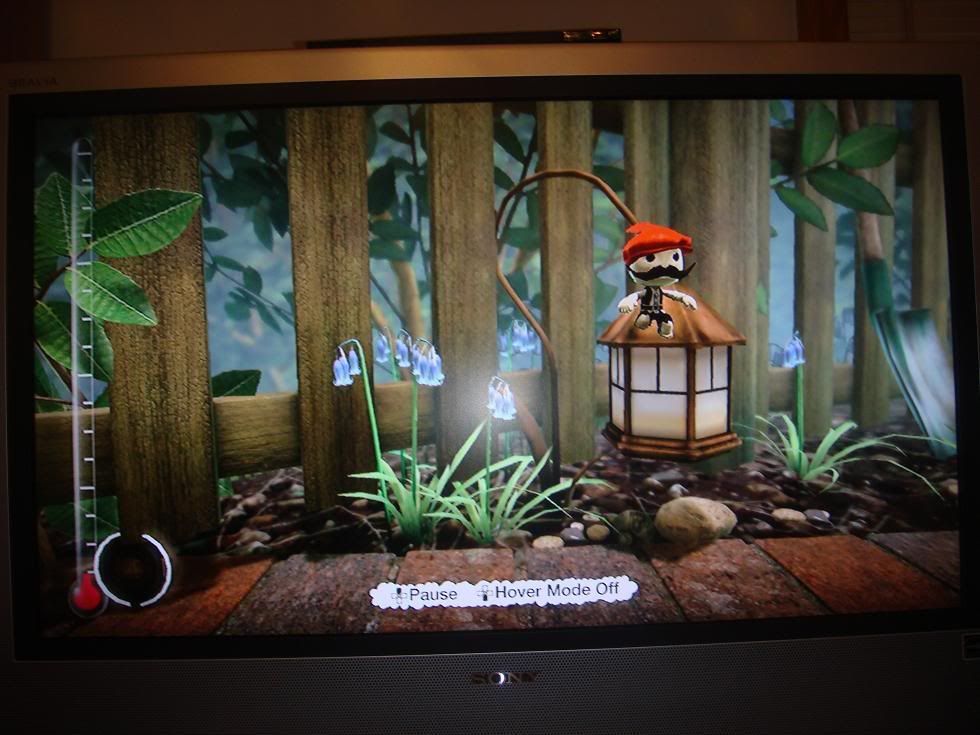 The famous ? Blocks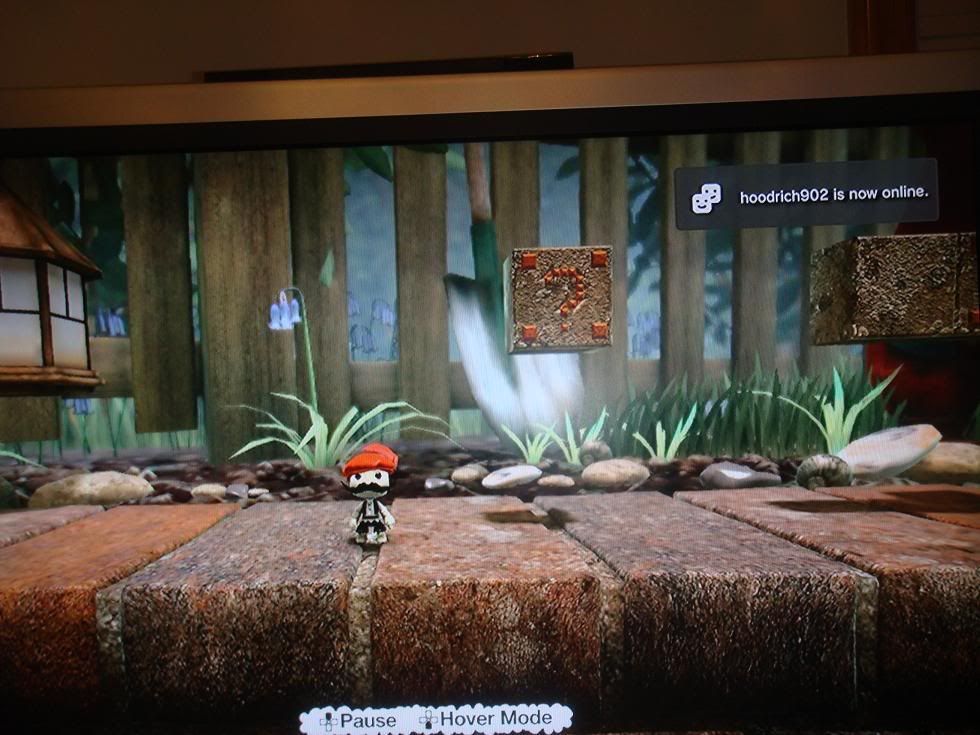 World 1-1 The beginning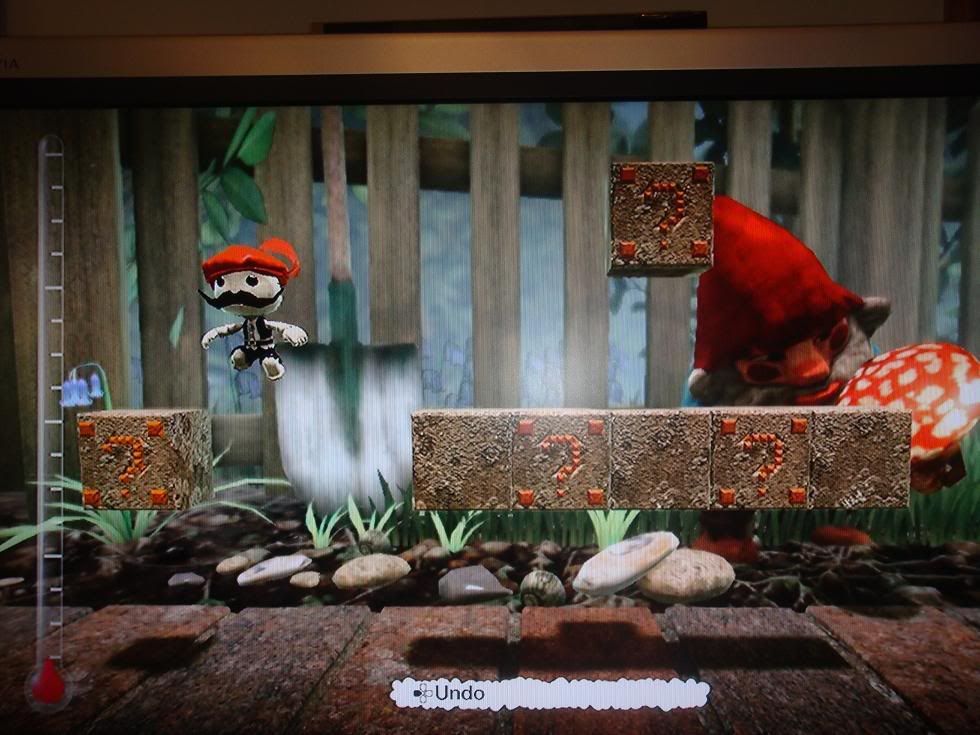 "Old" Crappy looking pipes (Dunno what material really fits the pipes and I need to learn how to make holes inside of them
)
"Improved" Here are the new pipes and I think they are a lot better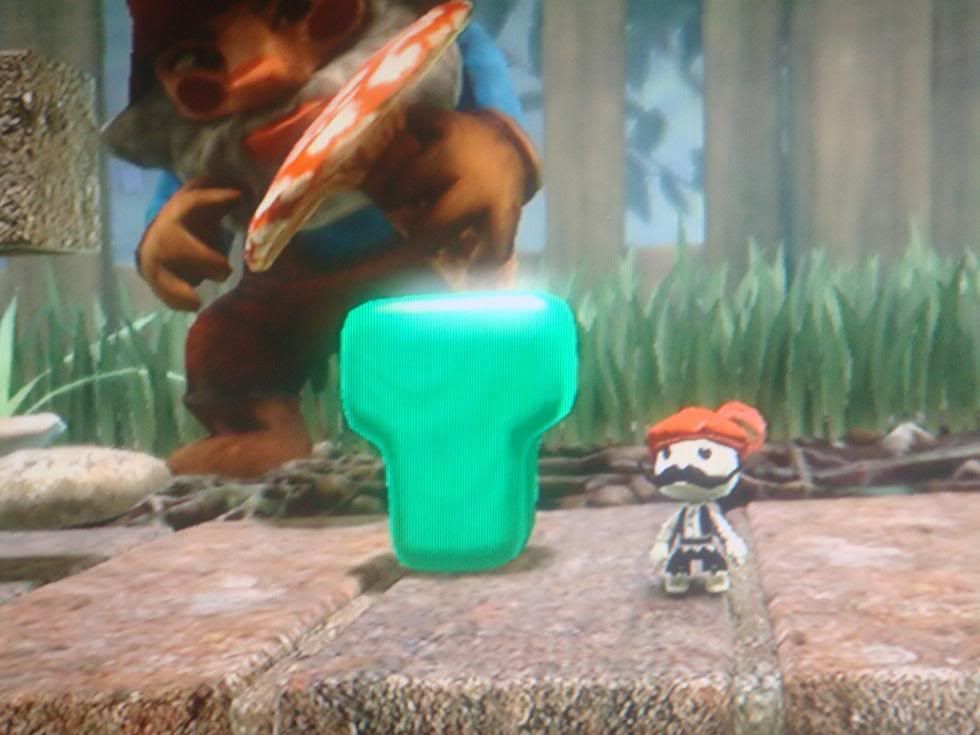 Good old Goomba!!
Next thing i am doing
The current goals...
1 - For some reason goomba won't fade away when I collect it's brain (Need to fix it)
2 - Find a way to cut holes in the pipes and find a better material if there is....
3 - Finish World 1-1 and give players a go...and make it fully functional
4 - Find a way to trigger the ? blocks and hopefully get a mushroom/coins out that actually makes you bigger...if there is such a thing in the beta.. or in the full game...
What you guys think? I am still learning and I have yet to find a better way to make things..then again this is beta and there are a limits too I am sure that when the game comes out it will be a ton better for now all we can do is just practice/tweak/learn
Who wants to give it a go?