New Horizon's is the fastest vehicle ever built by mankind, and it's now on its way to the outer Solar System. It only took seconds to for its fly-by of Pluto, however it captured numerous high-quality images of the planet and it's largest Moon Charon. Finally, all 9 (original) planets have now been closely investigated. It's a good day for science.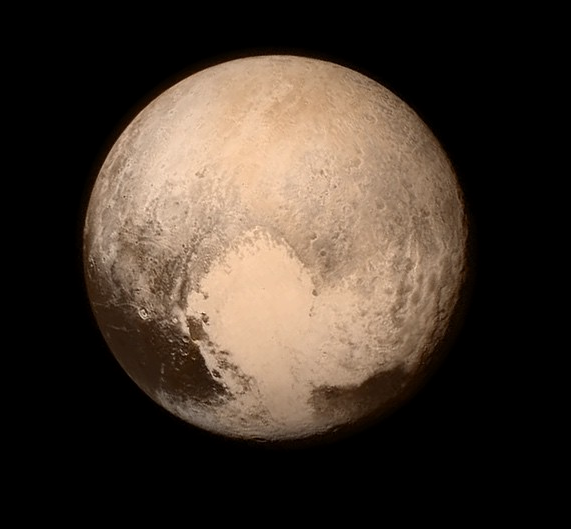 * It will take months for NASA to stream the data of the images back to Earth.
* Pluto seems to have erosion factors. Its surface appears much 'younger' than Charon.
* They're not sure if there's any geo-activity (volcanoes or tectonic movement).
* It rains on Pluto. It has weather systems.
* There is a thin atmosphere, however it's comprised of nitrogen so it's invisible.
* Nasa would love to send a rover to Pluto but it poses massive challenges. It could be 40 years from now.
Edit:
NASA planned the fly-by so that when it passes behind Pluto, Charon will be in the right location to bounce light from the Sun onto Pluto's night side allowing a near-full capture of the planet.

NASA's livestream about it can be found here.
Youtube mirror.
Last edited: