The Official Manchester City Football Club Thread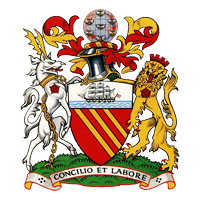 Founded: 1894
Honours:
Football League First Division (first tier)Winners (2): 1936–37, 1967–68

Runners-up (3): 1903–04, 1920–21, 1976–77

Football League Second Division / Football League First Division (second tier)
Winners (7, record): 1898–99, 1902–03, 1909–10, 1927–28, 1946–47, 1965–66, 2001–02
Runners-up (4): 1895–96, 1950–51, 1936–37, 1999–2000

Football League Second Division (third tier)
Play-off winners: 1998–99

FA Cup
Winners (5): 1904, 1934, 1956, 1969, 2011
Runners-up (4): 1926, 1933, 1955, 1981

League Cup
Winners (2): 1970, 1976
Runners-up (1): 1974

Charity Shield
Winners (3): 1937, 1968, 1972
Runners-up (4): 1934, 1956, 1969, 1973

Full Members Cup
Runners-up (1): 1986

European Cup Winners' Cup
Winners (1): 1970

​
History​
It is widely accepted that Manchester City F.C. was founded as St. Mark's (West Gorton) in 1880 by Anna Connell and two churchwardens of St. Mark's Church, in Gorton, a district in east Manchester. Prior to this, St. Mark's played cricket from 1875 and the side evolved out of that cricket team – the key organiser was Church Warden William Beastow.

In 1887, they moved to a new ground at Hyde Road, in Ardwick just to the east of the city centre, and were renamed Ardwick Association Football Club to reflect their new location.

Ardwick joined the Football League as founding members of the Second Division in 1892. Financial troubles in the 1893–94 season led to a reorganisation within the club, and Ardwick were reformed as Manchester City Football Club.​
Stadia:​
City of Manchester Stadium - Capacity of 47,726.

In the 1880's City played at 5 different grounds before settling at Hyde Park which became home for 36 years before a fire destroyed the Main Stand.

City then moved to Maine Road. Dubbed 'The Wembley of The North' by it's designers the ground had a capacity of 84,000 and holds the record for the largest-ever crowd at an English club ground when 84,569 attended an FA Cup tie against Stoke City on 3 March 1934.

Maine Road was redeveloped several times over its 80-year lifespan, by 1995 its capacity was restricted to 32,000, prompting the search for a new ground which culminated in the move to the City of Manchester Stadium in 2003. ​
17/01/10 - This first post is currently under development. More coming soon!
Last edited by a moderator: