Gamer & Crypto Investor
Staff member
Sep 17, 2005
7,184
796
113
Deathloop
Developer: Arkane Studios
Publisher: Bethesda Softworks
Release Date: May 20, 2021
Official Website
DEATHLOOP transports you to the mysterious island of Blackreef, where an eternal struggle between two extraordinary assassins will determine the island's future. As Colt, you must find a way to put an end to the timeloop trapping the island in an endless cycle, all while being hunted by the island's inhabitants. Using your powerful weapons and abilities, you'll need to take out 8 key targets across the stunning, yet chaotic, island before the day resets in order break the loop once and for all. But lurking in the shadows is rival assassin Julianna whose sole mission is to take Colt out and keep the loop going. Learn from each cycle, try new paths and approaches, and break the loop.

The award-winning team at Arkane Lyon brings you DEATHLOOP, an innovative take on first-person action that will allow players to choose their preferred playstyle, stealthily sneaking through levels or barreling into the fight, guns-blazing. Armed with a powerful roster of otherworldly powers, as well as an arsenal of savage weaponry, players will combine these deadly tools for takedowns that are as striking as they are devastating. By choosing their powers and weapons, players will fight to survive this deadly game of hunter vs hunted.

DEATHLOOP is a new IP for a new generation, launching on console exclusively for PlayStation 5 and on PC. The game will leverage the console's graphics to bring Arkane's unique artistic vision to life like never before and will take advantage of new cutting-edge features, like haptic feedback and adaptive triggers, to make each encounter feel unique and impactful.
News:
Deathloop Release Date Leaked On New Zealand PS Store
Deathloop, Ghostwire Tokyo PS5 Exclusivity Commitment To Be Honored By Xbox
PS5's Adaptive Triggers Will Stop You From Firing Jammed Guns In Deathloop
Deathloop Release Has Been Delayed To Q2 2021
Game Designers Think PS5 DualSense Controller Is A 'Lovely Toy,' Says Arkane
Arkane's Deathloop Runs At 4K 60FPS On PS5 And Features PvP Invasion Mechanic
Reviews:
Coming soon...
Videos:
Wallpapers: (
view gallery
)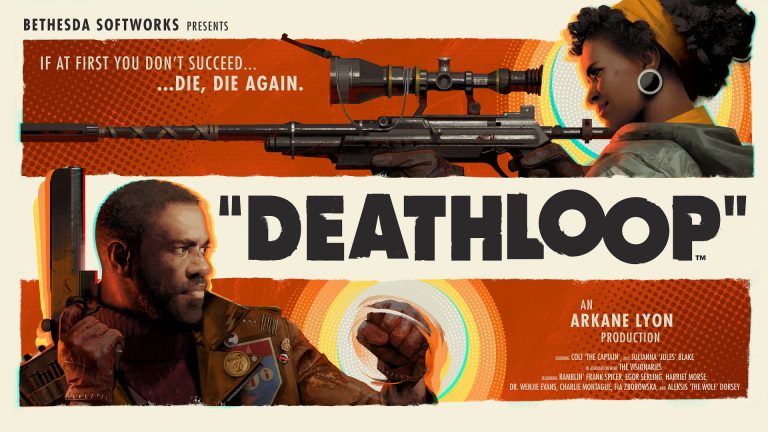 Last edited: