Gamer & Crypto Investor
Staff member
Sep 17, 2005
7,172
788
113
Far Cry 6
Developer: Ubisoft Toronto
Publisher: Ubisoft
Release Date: February 18, 2020
Official Website
Anton Castillo played by Giancarlo Esposito is promising to return the island nation of Yara back to its former prosperity while he grooms his son Diego to become the next El Presidente.

Anton's methods are extreme. To build the wealth of the nation for his son to inherit, he will sacrifice the freedom and lives of anyone who stands in his way.

Those who oppose Anton have a target on their backs. They are branded as Fake Yarans and forced into labor camps, where they are never heard from again.

With each passing day, Anton and Diego's power continues to grow, but the resistance remains divided and without unified leadership. The spark of revolution is in danger of being extinguished.

In its past life, Yara was a prosperous nation and a tropical paradise that attracted travelers from all over the world, excited to explore its lush jungles, pristine beaches, and sprawling capitol city.

After revolution and decades of foreign economic sanctions and blockade, Yara has been frozen in time, forcing its people to find new ways to adapt.
News:
Rumor – Far Cry 6 Now Releasing In May 2021 For PS5 And PS4
Far Cry 6 PS5/PS4 Release Date, Price, Co-op, Crossplay, Map Size
PS5 SSD Is 'A Game Changer,' Says Far Cry 6 Lead Programmer
Far Cry 6 Will Offer 4K On PS4 And PS5, Confirms Ubisoft
Far Cry 6 Supports 4K Ultra HD On Xbox Series X/Xbox One Only, Says Ubisoft
Far Cry 6 Third-Person Cutscenes Explained By Ubisoft
Giancarlo Esposito Talks Far Cry 6 Role In New Behind-The-Scenes Video
First Far Cry 6 PS5 and PS4 Screenshots Revealed
Far Cry 6 On PS4 and PS5: First Story And Gameplay Details Revealed
Far Cry 6 PS4 and PS5 Collector's Edition and PS4 and PS5 Pre-Order Bonuses Revealed
Reviews:
Coming soon...
Videos:
Wallpapers: (
view gallery
)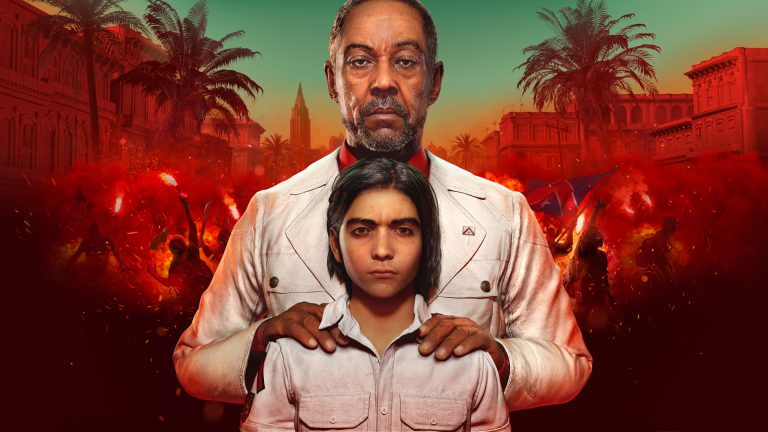 Last edited: