Final Fantasy XIV: A Realm Reborn quick starter's guide
So you have decided to jump into the realm of Eorzea the beautiful world in Final Fantasy XIV: A Realm Reborn. You are about to go into a beautiful world filled with lore, monster, people, and adventure. Your journey ahead will be a long fulfilling one which will have you making a few choices along the way. This mini guide is where to help you with your first few hours of gameplay so you do not feel over whelmed.


Character creation: What should I choose?

Ah your first big problem what race do you choose? This a good question. Many people choose a race based on stats, or even racial abilities. Have no fear for there are no racial abilities here. Yes there are some stat differences, but when you are at max level they make little difference. Each race is divided into two sub races. This is simply used as an appearance so you can have more customization. Each race can be made male and female; this was a major change from the original FF14 release. The races are Elzen, Lalafell, Hyur, Roegadyn, and Miqo'te.
So now that you know a little bit about races the answer to which one you should choose is easy, whatever you want. Do not worry about being the "popular" race, just pick what you want.
Ok I have my race chosen and made, now classes what do I choose?
Now it is time to choose your class. Have no fear if you do not like the class you pick, as once you reach level 10 and a certain part in main story quest you can choose to change your class. It is as easy as equipping a weapon from the other class. Doing so will revert you back to level 1 and you will need to level again as usual.
Now at the start you have 7 classes to choose from. Gladiator is you sword and shield tank. Marauder is your two hand axe wielding tank. Puglist is an up close knuckle fighter. Lancer is your lance wielding up close damage dealer. Archer is a bow wielding strike from the distance damage dealer. Thaummaturge is your magic damage class. Conjurer is mostly the healer and buffer, though they do have some dps spells for solo.
Now the best way to choose a class is to see
Jobs.
Jobs are the advance form of classes. Each job has a prerequisite of classes to a certain level. They will always require the main class to 30, and another class to 15. Just as switching class will convert you to level 1(or whatever level you have that class), jobs revert you to level 1. The Jobs are Paladin, Bard, Monk, White Mage, Black Mage, Dragoon, and Warrior. Knowing what classes are required to unlock the Job you want can help you decide your starting class.
What class you choose will also determine your starting city. This only has an effect on the main story line and will only vary slightly.


Maps, quests, and monster Oh My!!
So now you're getting quest and unsure where to go, have no fear. Bring up your journal, select the quest, and click show on map. For monsters it will show the area they spawn in, and they will even have marks on them, for NPC your mini map will point to them. This makes finding your target super easy and saves you time. Keep in mind for cities you could be in right area, but on a different level.
If you hit a monster someone else is fighting do not worry that person will still get xp for it. This is great because if you see someone in need of help you can give them a hand.


Fates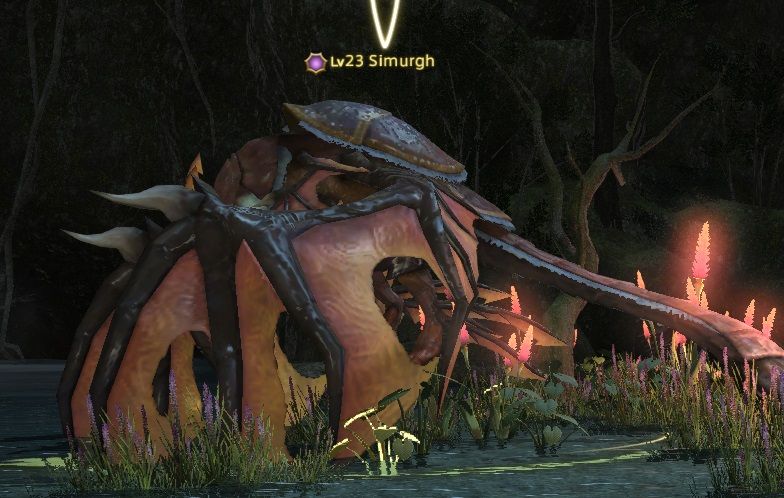 Running around you will see events called Fates. Each fate has a certain max level for it. If you are above the max level you have the option to level sync so you get credit. Fates have their own objective and are a great source of xp and gold. If you see one go join it. These events have their own symbol on your map.


Alright level 10 Duties time!!
Once you reach level 10 you can unlock guildheist. The game gives you a duty finder so you can seek for a duty while soloing, crafting, and starting at the screen. Each guildheist has a time limit. The time you wait will of course vary by your role. Guildheist each have various goals that need to be achieved to complete them. They give great xp the first time you do them, but after that the xp reward takes a dive. Unlike trials, and dungeons guildheist are available the moment you hit the minimum level.
But are guildheist dungeons?...Nope
When proceeding along the main quest line you will unlock dungeons. You can use the duty finder to find groups for these. Much like duties, dungeons have a time limit. Many can be completed in 30-60min. Because of the time limit it is important to make sure you have at least 30-60min of uninterrupted gameplay time. Thankfully if someone has to leave you can put yourself back to duty finder and not lose where you are at in dungeon. Dungeons are unlocked through main story, so even if you find the entrance it will not unlock it in duty finder. You will start your first dungeon at level 15.
Guildheist, Dungeons, does it get any better?
Why yes, yes it does. While doing the main quest at around level 20 you will unlock your first trial. Trials are fighting the primal guardians like ifrit, garuda, and so on. Ifrit will be your first challenge. These will test your team work and skills. After the first time you beat the trials when you become a higher level you can do the trials on harder difficulties for more rewards.
In each case of guildheist, dungeons, and trials they all have a max level cap. Have no fear if you are above this game for the game will level sync you automatically to the max recommended level so you can still get experience.


Levequest what is this?

During your travel you will meet a levequest master. There are quests each with their own goal. Once you start a levequest you will see mobs with a silver card over their head. These are yours and yours alone to kill. As each levequest has a certain goal you should read them before starting. Levequest have a set level, but can be scaled up to your current level. These quests are usually close to the levequest master and are always shown on your map. You have a set number you can do, and after a few hours you can get more. These do build up over time if you do not use them.


Main story done now I have to choose a free company but which one?
After you get done with main story you have your choice of three free companies, The Maelstorms, the Order of the Twin Adder, The Immortal Flames. Which one you choose is completely up to you. You will visit each one and make a choice. Have no fear because each one will continue to unlock dungeons and trials. This is entirely your choice, and you will be around 20+ when you make it.


I want a chocobo, and a flight ship.
Have no fear for following main quest line will give you both.
So this is all you have to look forward during your first 20 levels. By that time you should have your feet wet and be ready to choose your main class/job and company. Now go forth and enjoy the new realm of Eorzea!!!
Last edited: