Gamer & Crypto Investor
Staff member
Sep 17, 2005
7,708
1,036
113
Kena: Bridge of Spirits
Developer: Ember Lab
Publisher: Ember Lab
Release Date: TBA 2021
Official Website
Kena, a young Spirit Guide, travels to an abandoned village in search of the sacred mountain shrine. She struggles to uncover the secrets of this forgotten community hidden in an overgrown forest where wandering spirits are trapped.
ROT
Timid and ellusive spirits scattered throughout the forest. They maintain balance by decomposing dead and rotting elements.
Build Your Team
Find and collect Rot to gain powerful abilities, make discoveries, and transform the environment.
Explore
A forgotten village and a strange curse. Draw on the power of the Spirit Realm to restore this once majestic world.
Fast Paced Combat
Spirits have become corrupt, trapped and unable to move on, challenging Kena at every turn.
Kena: Bridge of Spirits is a story-driven action adventure set in a charming world rich with exploration and fast-paced combat. Players find and grow a team of tiny spirit companions called the Rot, enhancing their abilities and creating new ways to manipulate the environment.
News:
Kena Bridge Of Spirits PS5 DualSense Features Detailed, Hints At More Spirits As DLC
New Kena Bridge Of Spirits Screenshots Are Absolutely Dazzling
Kena: Bridge Of Spirits Delayed To Q1 2021 On PS5 And PS4
20 Questions (And Answers) About Kena: Bridge Of Spirits
Kena: Bridge Of Spirits PS5 And PS4: New Gameplay And Story Details Revealed, Will Cost Less Than $60
Here Is How Kena: Bridge Of Spirits Is Taking Advantage Of The PS5 Hardware
Kena: Bridge Of Spirits For PS5 Is GameInformer's Next Cover Story
Kena Bridge Of Spirits Free PS4 To PS5 Upgrade Confirmed
PS5 Title Kena: Bridge Of Spirits Shares New Details In Developer Interview
Reviews:
Coming soon...
Videos:
Wallpapers: (
view gallery
)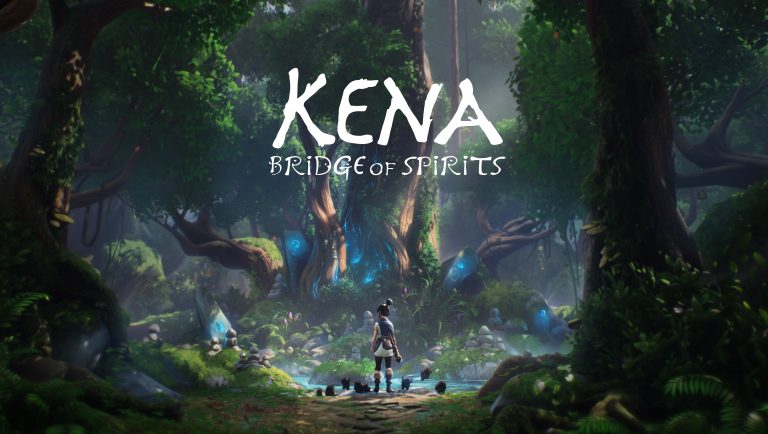 Last edited: