Gamer & Crypto Investor
Staff member
Sep 17, 2005
8,317
1,225
113
The Elder Scrolls Online
Developer: ZeniMax Online Studios
Publisher: Bethesda Softworks
Release Date: April 4, 2014
Official Website
Join over 15 million players and discover an adventure unlike anything else in The Elder Scrolls Online, the award-winning online RPG set in the Elder Scrolls universe.

NO SUBSCRIPTION REQUIRED
Buy the game and enjoy countless hours of adventure, exploration, and more. No subscription needed.

PLAY YOUR WAY
Build your character! Equip any weapons and armor you find and tailor your playstyle with hundreds of unique abilities.

AN ELDER SCROLLS ADVENTURE
Discover Tamriel's Second Era and enjoy all the epic quests, memorable characters, and dangerous enemies you expect in an Elder Scrolls game.

GO ANYWHERE
Explore freely as your character is scaled to face each zone, meaning you can go anywhere, with anyone, at any level.
News:
The Elder Scrolls Online Update 2.12 Patch Notes Confirmed For PS4
Elder Scrolls Online devs working on new IP with new engine
Bethesda Confirms A The Elder Scrolls Online PS5 Release, Free Upgrade Confirmed
The Elder Scrolls Online Update 2.06 Patch Notes Confirmed For PS4
The Elder Scrolls Online Update 2.05 Patch Notes Revealed
Guide: The Elder Scrolls Online Greymoor PS4 Release Date, Special Editions, Details
Reviews:
The Elder Scrolls Online: Greymoor PS4 Review -
PSU
The Elder Scrolls Online: Greymoor Review -
PushSquare
The Elder Scrolls Online: Elsweyr Review -
IGN
The Elder Scrolls Online: Summerset Review -
MMORPG
The Elder Scrolls Online: Morrowind Review -
PCGamer
The Elder Scrolls Online: Tamriel Unlimited PS4 Review -
PSU
Videos:
Wallpapers: (
view gallery
)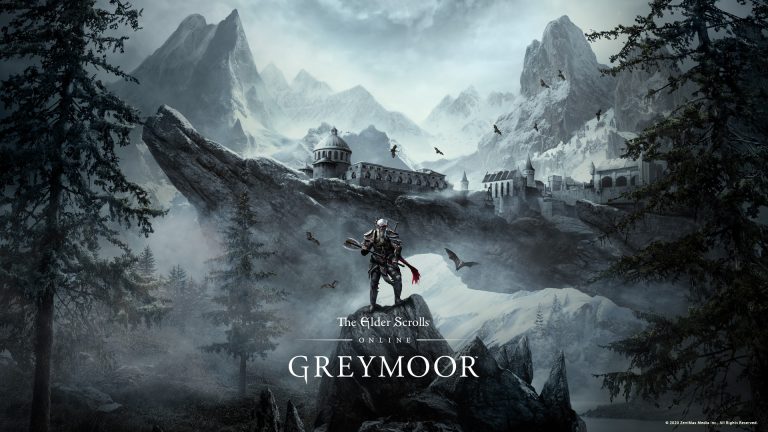 Last edited: