Gamer & Crypto Investor
Staff member
Sep 17, 2005
7,109
764
113
Watch Dogs: Legion
Developer: Ubisoft Toronto
Publisher: Ubisoft
Release Date: October 29, 2020 / November 24, 2020 on PS5
Official Website
London's facing its downfall courtesy of state surveillance, private military, and organized crime. Recruit a well-rounded resistance to overthrow the wankers ruining this once-great city. The fate of London lies with you.

PLAY AS ANYONE
ANYONE CAN BE YOUR WEAPON
Each character has their own backstory, personality, and skill set—all of which comes into play as you personalize your team. Swap between characters as you explore an open world online with friends. Enjoy free updates of new modes, rewards, and themed events.

TAKE BACK LONDON
SHOW THE CITY WHAT YOU'VE GOT.
Explore a massive urban open world and visit London's many famous landmarks – including Trafalgar Square, Big Ben, Tower Bridge, Camden, Piccadilly Circus, or the London Eye.

PLAY YOUR WAY
FIGHT FOR THE FUTURE.
A brand-new melee system and a wide range of weapons and abilities means that the way you approach combat has real consequences. If you use non-lethal force, the enemy will attempt to subdue and arrest you. If you shoot to kill, you risk having your characters permanently killed.

GET THE GANG TOGETHER
BRING YOUR FRIENDS INTO THE MESS.
Giving London back to the people doesn't have to be some heroic solo jaunt, ya know. Bring the fight online to join forces with up to three friends as you take on entirely new co-op missions and challenging end-game content.

THE POWERS THAT BE
THESE ARE THE FORCES AT PLAY IN THIS NEAR-FUTURE LONDON.
When London fell apart, opportunists knew where to be to catch the important pieces. They're in charge, and it's up to you to make sure that position is only temporary.
News:
Watch Dogs Legion Update 1.08 Patch Notes Revealed
Watch Dogs Legion Update 1.05 Patch Notes Confirm Major Bug Fixes
You Can Replay The Full Campaign Of Watch Dogs Legion As Aiden Pearce, Not Just His DLC Missions
Watch Dogs Legion PS5 Has Ray Tracing And 30 FPS At 4K, Confirms Ubisoft
Watch Dogs Legion Microtransactions Detailed, WD Credits Will Let You Buy Cosmetics And More
Assassin's Creed And Watch Dogs Legion Crossover Connects The Two Universes Officially For The First Time
Watch Dogs Legion PS5 And PS4 Previews Highlight Black Mirror-Esque Missions And Open World Fatigue
Watch Dogs Legion Unveils A Fresh Story Trailer, Online Mode, And Post-Launch Content
New Watch Dogs Legion Trailer Spotlights Recruitment
Aiden Pearce Will Return As A Playable Character In Watch Dogs Legion With A Post Launch Update
Take A Look At How Watch Dogs Legion's Recruitment Missions Play On PS5 And PS4
Watch Dogs Legion ESRB Rating Mentions Drugs, Red Light District And Lots Of Swearing
Watch Dogs Legion Permadeath Is Optional And Only For Single-Player
Reviews:
Watch Dogs Legion PS4 Review -
PSU
Watch Dogs Legion PS5 Review -
PSU
Watch Dogs Legion Review -
Pushsquare
Watch Dogs Legion Review -
VentureBeat
Videos:
Wallpapers: (
view gallery
)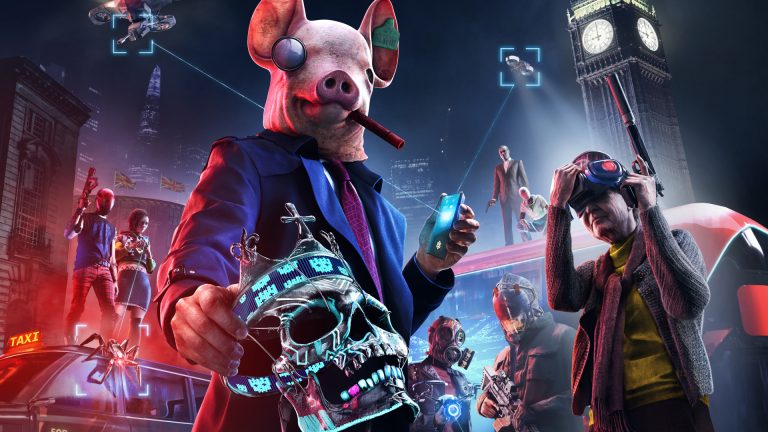 Last edited: