I been getting a popup recently asking about doing a Scorecard Research Survey. Is this something added by the owners of the site or a hack?
I use Ad Block Plus on firefox but this keeps getting through and no scans have picked it up. I've since blocked scorecardresearch.com from leaving cookies when I visit here.
Their website lists "participating" web sites as the ones having the surveys...They also have a spot to optout of receiving cookies, however I just blocked them through firefox.
Anyone else getting/seeing this?
Edit: I found a pic of the popup from a wordpress blog (used spoiler tag as it has curses). Seems that wordpress didn't know anything about it.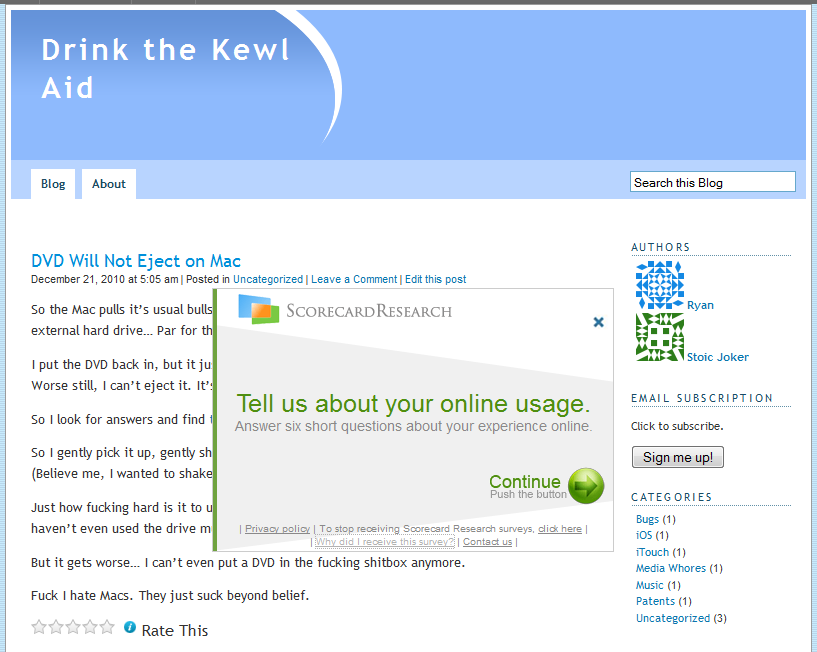 Link to where I found the pic with info from the blog owner.
~d
Last edited: