I got the inspiration for this from reading a RedFlagDeals thread that basically has people posting snacks and drinks that are discontinued or not seen anywhere. The other part of the inspiration was this:
http://www.nowthatsnifty.com/2012/01/204-lays-potato-chip-flavors-from.html#.T9zMPnC5cuw
There's a list here of over 200 different chip flavours from all over the world and I thought it would be cool, since this a very multi-cultural forum, to see what people used to have in their gaming time back in the day or even recently, but was discontinued or nowhere to be found.
Post pics for reference if you want, spoiler tag it if it's over 5 images. I'll start: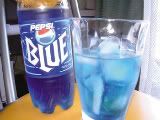 This was by far the oddest drink I've ever had. It tasted ok, but boy did it give you massive heartburn lol. Can't say I'll miss it, but it's a nice collector's item if you've kept one on the shelf.
Now these were amazing because they tasted like Salsa. I would have these on the weekends playing N64. Discontinued, but I miss them.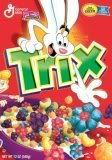 I don't see this is Canada anymore, but it was my alternative to Froot Loops. It wasn't that great, but it was good.
I remember having this in high school. It was basically Mountain Dew with a tiny hint of lemon. But mostly tasting like Mountain Dew. We all had it almost everyday. I think it's discontinued almost entirely in NA. The eastern part of the US still sells it apparently.
I'll try to post some more if I can remember any and let's keep this thread alive, please. Double posting is unofficially allowed, as long as it's other products