I was having a browse for an app that let me use my iPhone as a PS3 keyboard... and I found one!
Webe++ is a bluetooth app that syncs with your Ps3. It lets you use the d-pad directional buttons, triangle circle X square, start and select. Plus a full qwerty keyboard.
You can also use the blank part of the screen to swipe left right up and down if you prefer.
It works flawlessly and I'm very impressed with it.
It's $5 from BigBoss (through Cydia)
No more clunky IR keyboard, and no need for me to buy the Keyboard attachment
If you're looking for something like this then go get it. I give it a full 10/10.
Here is a screen (not from my phone)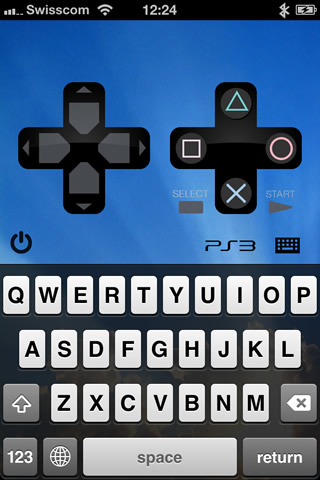 It also works with most BT compatible devices
EDIT: For you Androiders there is a similar app called blueputdroid
Last edited: