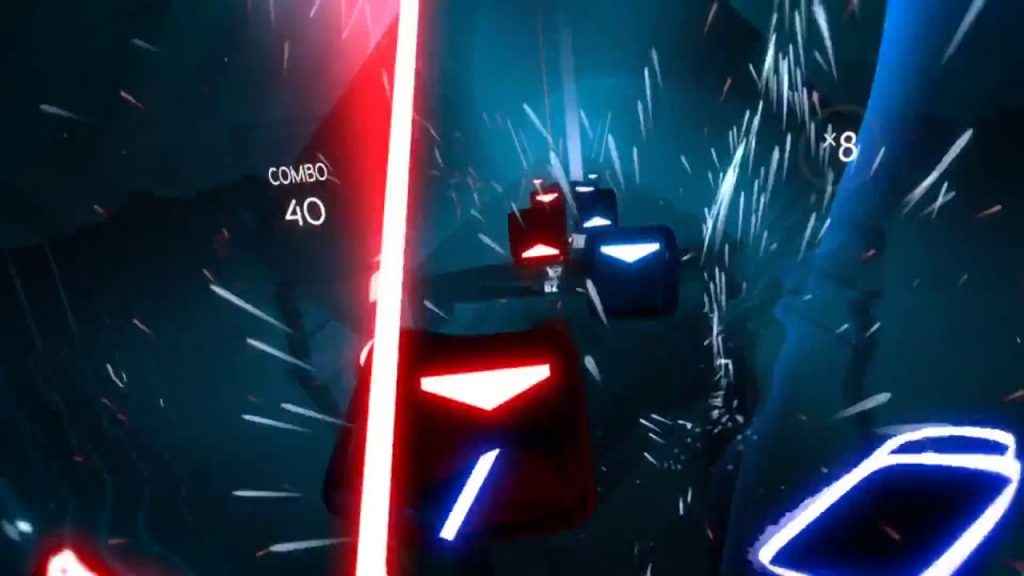 The Beat Saber PS4 release date is coming! The Czech game developer Hyperbolic Magnetism initially launched Beat Saber on May 1, 2018. However, it's only available on HTC Vive, Oculus Rift, and Windows Mixed Reality on Microsoft Windows PCs, as well as early access on Steam. Fortunately, due to popular demand, the virtual reality rhythm game is coming to PS4 VR soon!
Beat Saber is a great game if you want to dance, play and shed some calories at the same time. It has very simple gameplay; you just need to slice blocks before it reaches you. Each block is in sync with the song's beat and rhythm.
You will need VR motion controllers to control the red (left hand) and blue (right hand) lightsabers. You slice the blocks with the right color and direction shown on the screen. Slice blocks with dots in any direction. Be careful with mines and obstacles though as the right timing and accuracy gives you points. Beat Saber PS4 What to Expect
Here's a list of fun things you can do with Beat Saber PS4 VR. We also added some tips for scoring more and other game features you should know:
Feel the beat and just dance. Beat Saber PS4 VR offers great groovy and funky music. There are only 10 songs at release, but we expect more updates once it is on PlayStation VR. Do not focus merely on your scoreboard, rather just feel the beat and go with it. This way your movement will become more natural and giving you higher accuracy.
Try the "No Fail" mode. Before a song starts, you are given "No Fail" and "Mirror" options. Turn on the "No Fail" to continue the game despite missing many blocks. This is a good idea if it is your first time or if you simply want to enjoy the game. However, your score will be displayed in the leaderboards.
Study the scoring system. Slicing a block does not guarantee a high score. Make the most out of your moves with these swing guides:
90 degree angle swing = 70 points
Extra 60 degree angle swing after one swing = 30 points
Block sliced closed to its center = 10 points
Be careful. Since you are wearing Beat Saber PS4 VR, it is advisable to clear any clutter near you. This way you would not stumble or fall while moving.
Beat Saber PS4 Release Date Update
As of June 10, 2018, PlayStation just announced in their official website that Beat Saber is coming to PlayStation VR. They even posted a thrilling trailer of it. Though there is no specific date yet, this announcement is great news for the gaming community.
Keep on checking out our Beat Saber updates here. We will make sure you'll be the first to know once the Beat Saber PS4 release date is out!