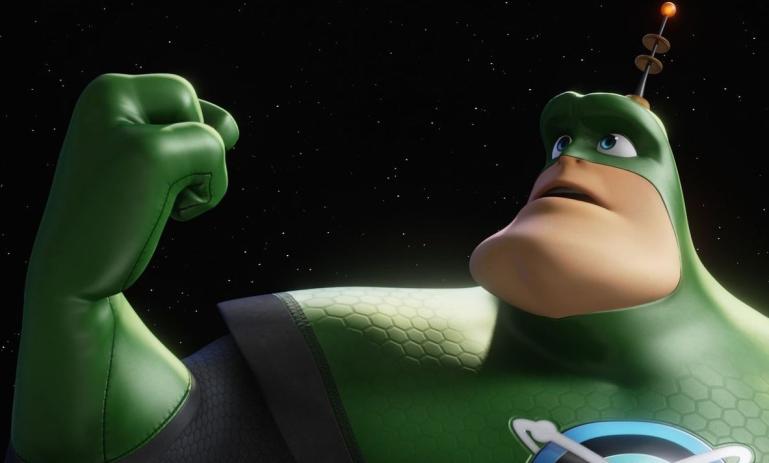 The Facebook page for Ratchet and Clank voice actor Jim Ward, who fans will recognise as the talent behind Captain Qwark, has revealed the sad news that Ward has been suffering from Alzheimer's and also contracted coronavirus.
The post reveals that Ward almost succumbed to COVID-19 numerous times after contracting the illness, and was at once point hospitalised for four months. He is now receiving care at Silverado.
At first it was mild cognitive memory issue. Once he arrived at Silverado Beverly Place Memory Care, all was well but two weeks later he got the worst case of COVID imaginable. (He almost died numerous times). He was completely paralyzed and hospitalized for four months where he learned to eat again, walk again, etc. Jim's now back at Silverado. Not close to how he was when he got COVID. It really set him back.
Related Content – Sony PS5 Complete Guide – A Total Resource On PlayStation 5
But, the amazing thing about Alzheimers is part of the brain still functions normally. The other part – well, he has no memory, not from a year ago, a day ago, 10 minutes ago, 2 seconds ago. But he still plays harmonica, guitar, does voices and sings.
As a result of his illness, Ward will obviously not be reprising his role in the upcoming Ratchet and Clank: Rift Apart, which arrives on PS5 on June 11.
Ward is an accomplished voice actor and has appeared in many video games over the years, including Command and Conquer Generals, Doom 3, The Elder Scrolls Online, The Hobbit, Killer7, Metal Gear Solid 3: Snake Eater, Red Dead Redemption 2 and Resident Evil 4.
[Source – Jim Ward on Facebook]