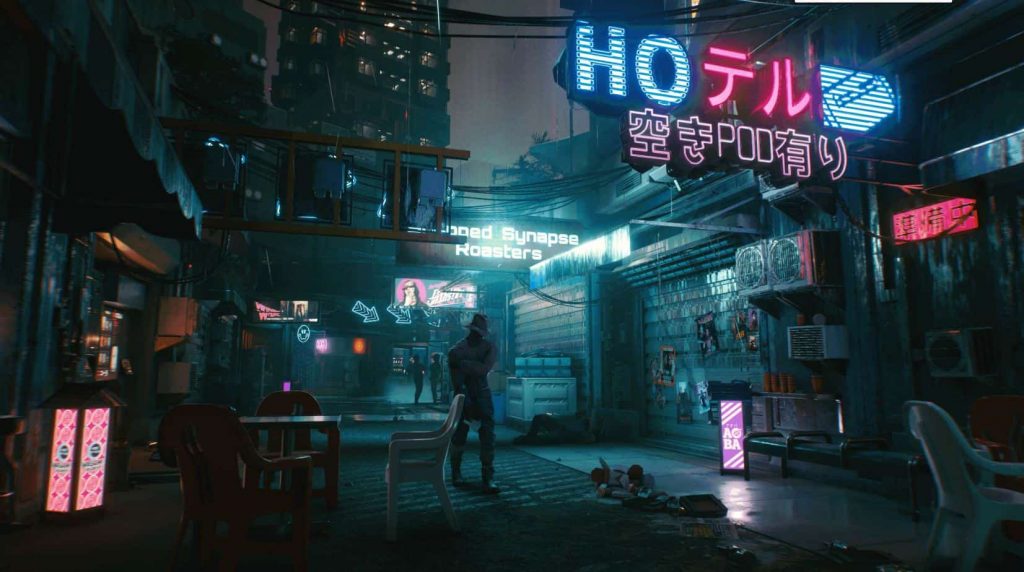 Cyberpunk 2077 Previews are out and whilst, we didn't get a chance to check the game out, we have collected some of the biggest and best previews from the industry with small quotes below.
You should absolutely read or watch on and click on the links to their posts and read through the excellent work from these people. We can't include all of them, as there are literally dozens, but they are easy to find on the internet.
Sam Loveridge from GamesRadar states: " It's clear that CD Projekt Red isn't shying away from building a living world once again, but this time it's doing it on a bigger scale than ever." She also highlights that "The opening four hours are a colourful barrage of drama that include a fall from grace, several double-crosses, sex, and a whole lot of violence… each mission has so many layers that you'll seemingly be rewarded for leaving no stone unturned, or at least exploring more."
Jordan Oloman for the Daily Star wrote: "By weaponising CD Projekt Red's greatest strengths – world-building and quest design – the team has crafted an astonishing world that is thick with atmosphere and character, one where I'm compelled to gawp at every advertisement and scavenge in each twisted metal alleyway."
Ryan McCaffrey from IGN had this to say: "It is highly unlikely that you'll burn through everything Cyberpunk 2077 has to offer in a single weekend… Cyberpunk 2077 feels like the spiritual successor to Warren Spector's legendary original, Hall-of-Fame-inducted Deus Ex, and I cannot personally pay it a higher compliment than that. It just might somehow live up to the years of hype."
Nathan Ditum from PlayStation Access said in a new video: "It has that same density and very character's got their own agenda, lots of stakeholders in each mission… Simple proposition at the beginning but then you meet someone that has another angle."
Kimberley Wallace from GameInformer says: "CD Projekt Red has created a fluid class system, and just opening up the skill trees and seeing all their branching paths is a remarkable sight. The impressive amount of freedom means there's plenty to tinker with. It may seem overwhelming, but once you grasp the basics, upgrading your character becomes an exciting venture, as it always feels like a new powerful ability is in reach that will help you tailor the experience to your playstyle. "
Alanah Pearce, Video Producer at FunHaus, went through here experience on her Youtube Channel said that: "You can talk to literally everyone… even if they're staring at their phone they will eventually look up at you."
Blessing Adeoye Jr. from Kinda Funny said that: "The game feels like such a big departure from The Witcher 3… It has such a different philosophy." He also mentions you can "Make your dick big, make your dick small… you can also customise your pubic hair."
This is all heavy praise for the title and we can't wait to see more in the coming weeks and months as we lead up to the launch. CD Projekt Red has released a bunch of new footage for the game including a look at the Braindance gameplay feature, as well as a new gameplay trailer focused on the prologue. The game will also be getting an anime spinoff on Netflix in 2022.
Cyberpunk 2077 is set to launch for PS4 on November 19, 2020. A PS5 release is set to arrive in 2021.
Source – [GamesRadar, Daily Star, IGN, PlayStation Access, GameInformer, Alanah Pearce, Kinda Funny]