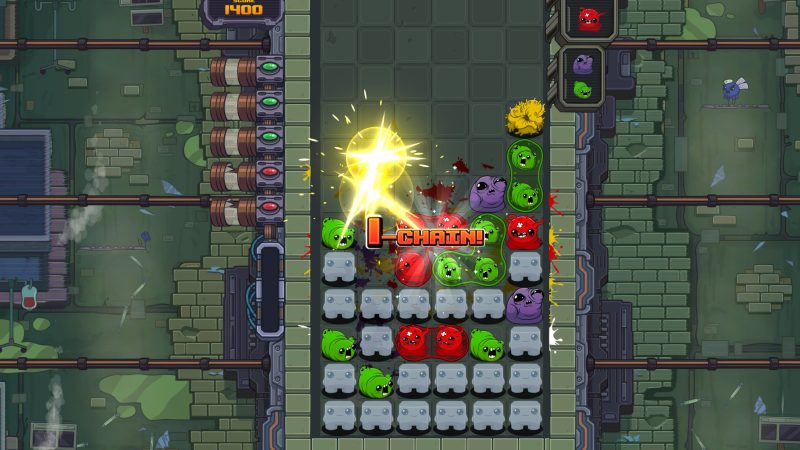 Super Meat Boy is known to platformer fans as one of the best 2D games in the last 15 years. It's long-awaited sequel, Super Meat Boy Forever didn't have the same impact as its predecessor, but it still garnered its own audience in the ever-growing Super Meat Boy world.
Now, Dr. Fetus' Mean Meat Machine puts the series antagonist in the headline, with a new match-4 puzzle game from developer Team Meat and publishers Headup Games and Thunderful.
The gameplay shown off in its announcement trailer shows something that looks like a cross between Candy Crush, Tetris, and of course, Super Meat Boy.
As far as a release date is concerned, all we know from the trailer is that it'll arrive sometime later in 2023. You can check out the new trailer for yourself, here.
While Super Meat Boy's own brand of hardcore 2D platforming may have made the franchise a household indie name, that hasn't stopped Team Meat from changing genres with each new entry in the franchise.
Dr. Fetus' Mean Meat Machine continues that trend, taking the franchise out of platforming entirely, with a puzzle game in the mix.
Source – [Team Meat]