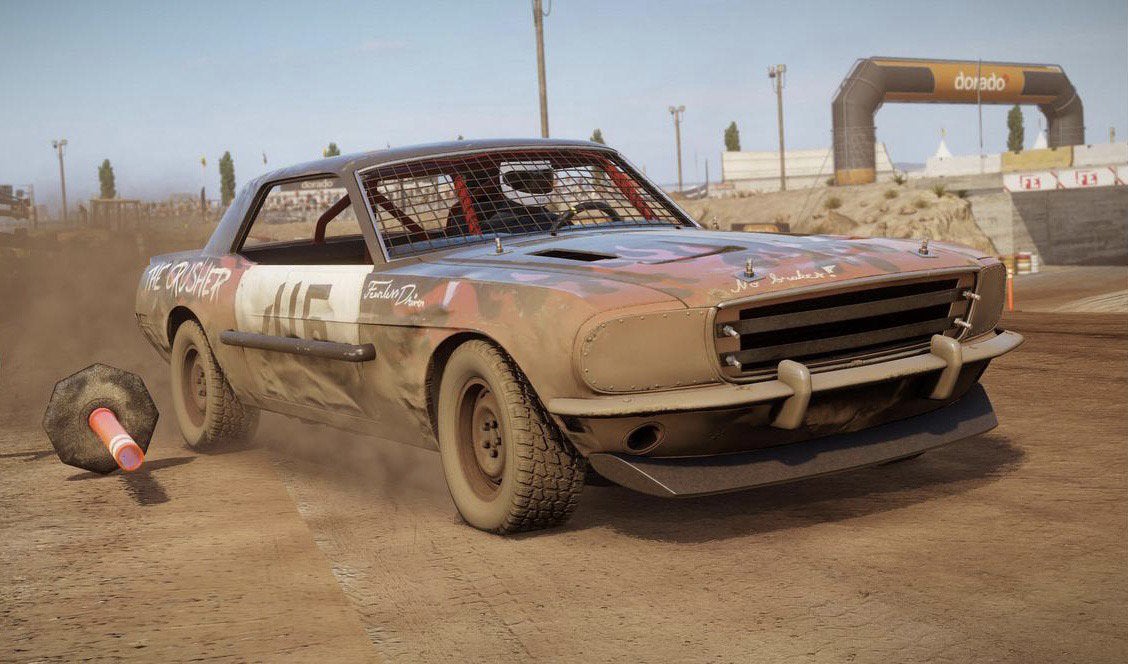 WreckFest on the PS5 will be getting a paid upgrade on June 1, but it's worth pointing out that this will give users far more than just the 4K/60FPS boost that the free Xbox Series X upgrade provided. Yes, you're paying $9.99 on PS5, but you get more bang for your buck.
Beyond the visual and performance upgrades that 4K and 60 FPS support brings, which is obviously great in itself, PS5 owners will benefit from a host of extra content that is not featured in the aforementioned Xbox Series X upgrade that is currently available.
While Xbox Series X owners will later gain access to this content (bar the DualSense stuff, obviously), it won't be available until after the PS5 paid upgrade. Here's a reminder of what PS5 owners are getting:
24 player lobbies in multiplayer (cross-gen on specific servers)
4K resolution at 60 FPS
DualSense haptic Feedback
Improved shadows and particles
Volumetric lightning (Godrays)
Higher resolution textures
Increased amount of foliage
Dynamic dirt on vehicles
New visual effects for skidmarks (parallax occlusion mapped decals)
Much faster loading times
WreckFest was release for PS4, PC and Xbox One in August 2019, and will be coming to PS5 via an upgrade on June 1. You can read our review of the original release of the game here.
[Source – Reddit]