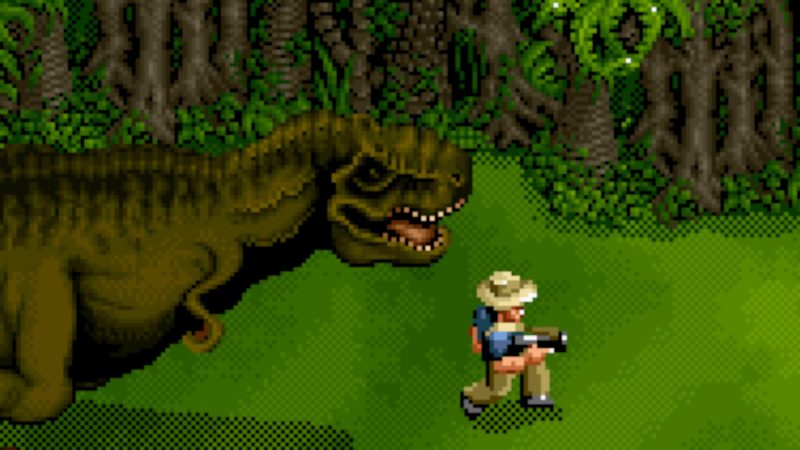 The Jurassic Park Games Collection was originally announced from Limited Run Games to include Jurassic Park games from the Nintendo Entertainment System, the Game Boy and the Super Nintendo Entertainment System.
On Monday however Limited Run Games announced that this bundle will now also include the two games released on the Sega Genesis, making it a more complete collection of games inspired by the popular film franchise.
Jurassic Park and Jurassic Park: Rampage Edition both join the titles that'll be available in the collection, each with their own graphical and quality of life improvements.
https://x.com/LimitedRunGames/status/1703816480373010449?s=20
The Jurassic Park Games Collection is available to pre-order from Limited Runs website, including a Prehistoric Edition that tops out at $149.99, which comes with a whole bunch of Limited Run add-ons.
You can see everything that comes with the Prehistoric Edition, below.
Physical Copy of Jurassic Park: Classic Games Collection for PlayStation 5
Jurassic Park: Classic Games Collector's Box
Jurassic Park: Classic Games Collection VHS Style Box
18″ x 24″ Double-Sided Poster
Acrylic Lamp with interchangeable inserts
Mini Cartridge Replica Collection
Soundtrack
ID Badge
SteelBook
Booklet
If you want yours, get it soon however, as the pre-order won't be available forever, and they close on October 15, 2023.
Source – [Limited Run Games]