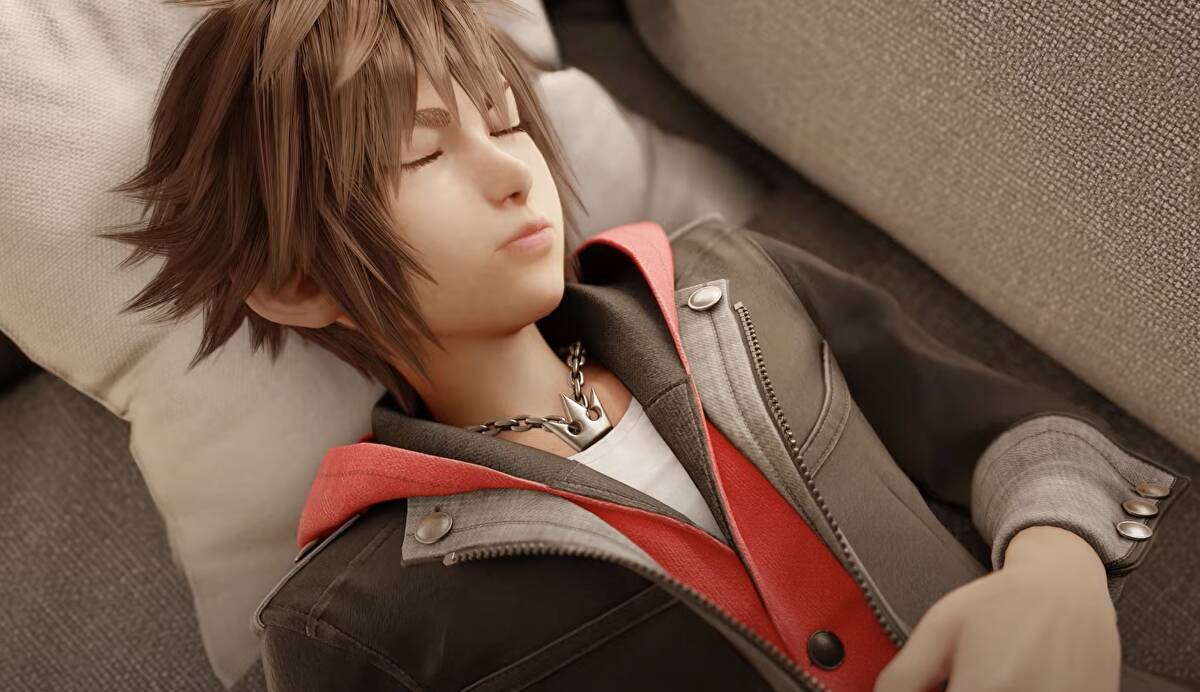 Square Enix's Tetsuya Nomura revealed during the Kingdom Hearts 20th anniversary event that he opted to make the newly-announced Kingdom Hearts IV over a game based on the Verum Rex wold seeing in Kingdom Hearts 3.
Nomura-san decided on a new Kingdom Hearts game as developing two major projects on home consoles would prove more than a little manic. In addition, the Kingdom Hearts boss was only too well aware that fans wanted to see Sora's story continued, as it was left ambiguous at the end of KH3.
If you're scratching your head as to what Verum Rex is, it's found in KH3 and takes the form of a Square Enix game that is being flogged in the toy store seen in the Toy Story world. During your adventures here, Sora gets sucked into the game at one point.
Another interesting thing to point out is that many of the ideas seen in Verum Rex are based on Final Fantasy Versus XIII, the former PS3-exclusive that eventually became Final Fantasy XV. A trailer for the game in KH3 also recalls much of the footage seen of FF Versus XIII, and its protagonist features similarities to Noctis and was a major boss in the KH3 DLC.
Related Content – Sony PS5 Complete Guide – Everything Explained On PlayStation 5 For New Users
Kingdom Hearts IV is still in the very early stages of development, and Nomura made it clear that it will "take some time" until the next batch of info drops on the sequel.
Kingdom Hearts III was released in January 2019 for the PS4 and Xbox One, and you can read our full verdict on the Disney-RPG here.
[Source – RPGSite]