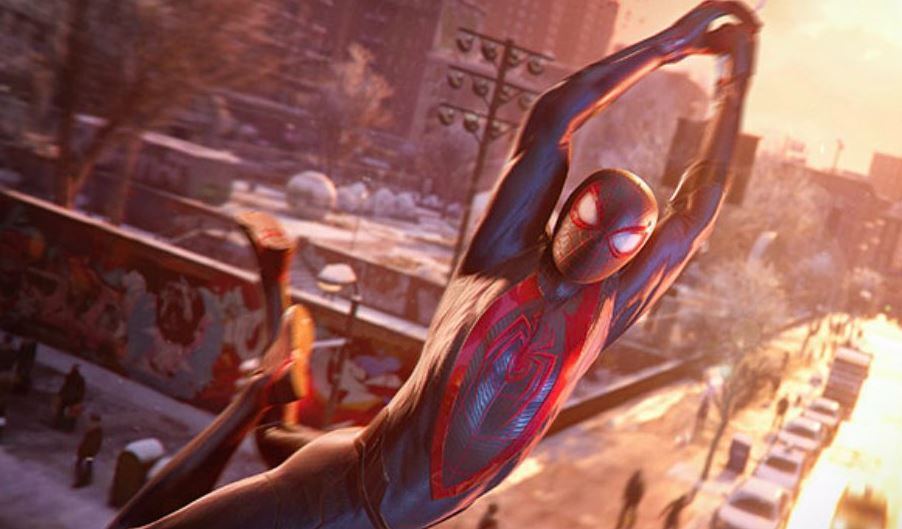 A whole bunch of new Spider-Man Miles Morales details have emerged from the new GameInformer magazine, including the fact that you can launch missions and activities through a "Friendly Neighbourhood Spider App", details on new photo mode controls, additional gameplay mechanics, and a whole lot more.
To start off with, the feature highlights that the game will move both Miles and Peter's stories forward and Miles' animations look less fluid and refined due to him being new to using his powers. Miles is also the only playable character and setpieces are bigger than they were in 2018's game. A number of unannounced villains will also be in the game.
The new "Friendly Neighbourhood Spider App" allows you to quickly pick missions, crimes, and activities without going into a separate menu. Dynamic camera placement has been improved in combat and takedowns can be performed from walls and ceilings. You can enter invisibility to regain stealth. The new Venom attacks can be performed by holding L1 and pressing a face button. The new photo mode allows you to customise poses, lighting, add stickers, and create frames around your pictures.
Marvel's Spider-Man Miles Morales is officially less than a month away and a new clip released yesterday showed Peter and Miles swinging together for the first time. The game has also gone gold ahead of its release date, meaning that it isn't going to get delayed or pushed back. The game is also gracing the latest Famitsu Magazine cover.
Marvel's Spider-Man: Miles Morales is set to release for PS4 and PS5 in the US on November 12, 2020, and November 19, 2020, in the EU and UK.
Source – [GameInformer via @Shinobi602]