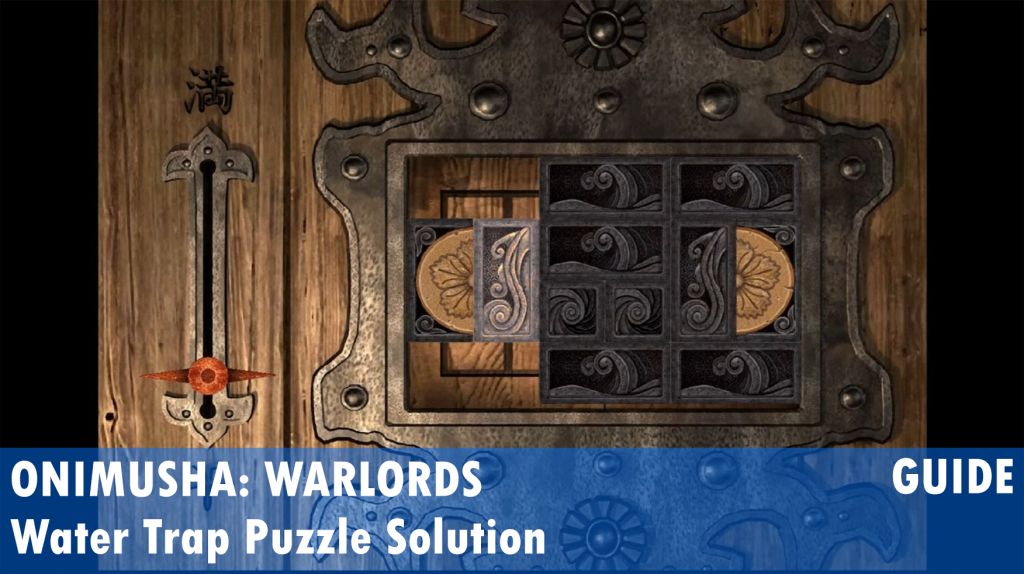 Onimusha: Warlords has plenty of collectibles and secrets to find, including the Water Trap puzzle solution. Released originally on the PlayStation 2 this remastered is packed with collectibles to find, hidden weapons to acquire, and secret game modes to unlock. The Water Trap Slider puzzle is the third and final puzzle that starts with the Gate Trap Puzzle. Samanosuke is trapped with water filling up in the room. Kaede must solve this puzzle in order to save.
For those who have been doing puzzles for a long time will know just how this type of puzzle works. It isn't hard and you get plenty of time to solve it but we thought we would make a video to make it easier for you.
Onimusha: Warlords Water Trap Puzzle
Check out our other guides for Onimusha: Warlords, including collectible locations, more puzzle solutions and where to find the best weapons and armor.