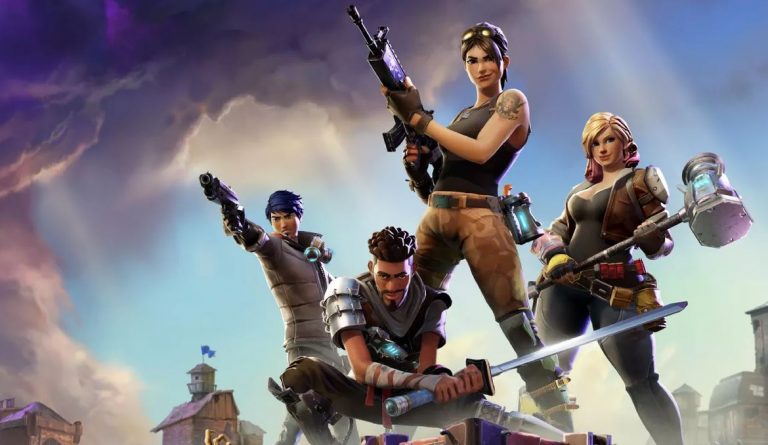 Online gaming is a real treat. If you're sick and tired of your monotonous routine and need a break, online gaming can definitely help. Most of them are built for collaboration and competition. They can significantly improve your decision-making skills, build confidence, and promote teamwork.
Now the question is, what video game are you going to try first? Are you already a gamer? If yes, you'll know a couple of them. In case you're relatively new to the niche, you may need a little help. Well, you're in good hands as we've compiled a list of the best video games for you. You can play them with your friends and enjoy your time.
Call of Duty (COD)
Call of Duty, commonly referred to as COD, stands tall among the best video games to play with friends. It's a shooting game that could be played both on a PC and a smartphone. As you know, not everyone can purchase a PC just for gaming. Developers of Call of Duty understand this issue and therefore, they provide a similar quality for smartphones as well.
In Call of Duty, you get to shoot your enemies with state-of-the-art weapons in different fields. Initially, it only offered game sets of Cold War and World War ll. However, it now offers a variety of game sets, including outer space and futuristic worlds. As of now, Call of Duty has launched its new Modern Warfare version.
Not to mention, a lot of people are complaining these days about the Warfare not launching properly, you can learn why you need a VPN in case you encounter a similar issue. If not, you can try basic troubleshooting. It might also fix the issue.
Fortnight Battle Royale
Released in 2017, Fortnight is another amazing video game. It offers three different game modes and one of them happens to be Fortnight Battle Royale, which is quite popular these days. It is a player-vs-player game and it allows up to 100 players. Either you can play it with one person or a group of friends. You can also play it alone.
In this version of Fortnight, unarmed players are dropped from a battle bus. After landing, they start looking for weapons, vehicles, and other resources. Besides that, they try their best to kill their enemies (other players) while safeguarding themselves. As the game moves forward, the safe zone in the map begins to shrink.
It happens due to a storm coming in. It usually harms the players outside the safe zone. However, the damage could be avoided if the place is quickly evacuated. Due to such problems, all the players in this game remain stuck in a tight space while killing others and saving themselves.
Minecraft
Ranking third is Minecraft. It's a world-building video game that gives you complete autonomy and has no rules whatsoever. Launched in 2011, Minecraft allows you to build things from blocks. You can both create and destroy things, whatever you like or enjoy.
In Minecraft, you begin with a clean slate and craft things using the given materials and tools. From houses and gardens to different monuments, simple structures to complex machines, you can make or break your environment according to your likes and preferences. In other words, everything is in your hands.
The best part of the story is that this game provides you with a variety of tools. These tools can make playing the game more effective and enjoyable. You can use them to build and demolish things.
PUBG
Last but not least, we have PUBG. Anyone who knows about online games knows about PUBG. It's played by everyone these days and needless to say, it has become a new socializing platform for teens and adults these days. The reason is that it's free to download and simple to play.
PUBG, an abbreviation for player's unknown battlegrounds, was launched in 2018. Inspired by the Japanese film, Battle Royale, PUBG follows a simple rule. The last man standing wins the game; hence, you not only have to kill your enemies but also survive the game.
When running around and killing people, you may lose all your energy and die. Although it allows your team members to revive you, it isn't possible every time. Thus, one needs to be very careful when playing this game. Not to mention, it allows free talking to your friends and family. Yes, you can talk to them, joke, and laugh when playing PUBG.
The Takeaway…
Apart from the video games mentioned above, League of Legends and Counter-Strike: Global Offensive are two other incredible video games that you can try playing with your friends. If anything, they're going to provide you with an amazing opportunity to bond and have a good time. Try them out and see for yourself!