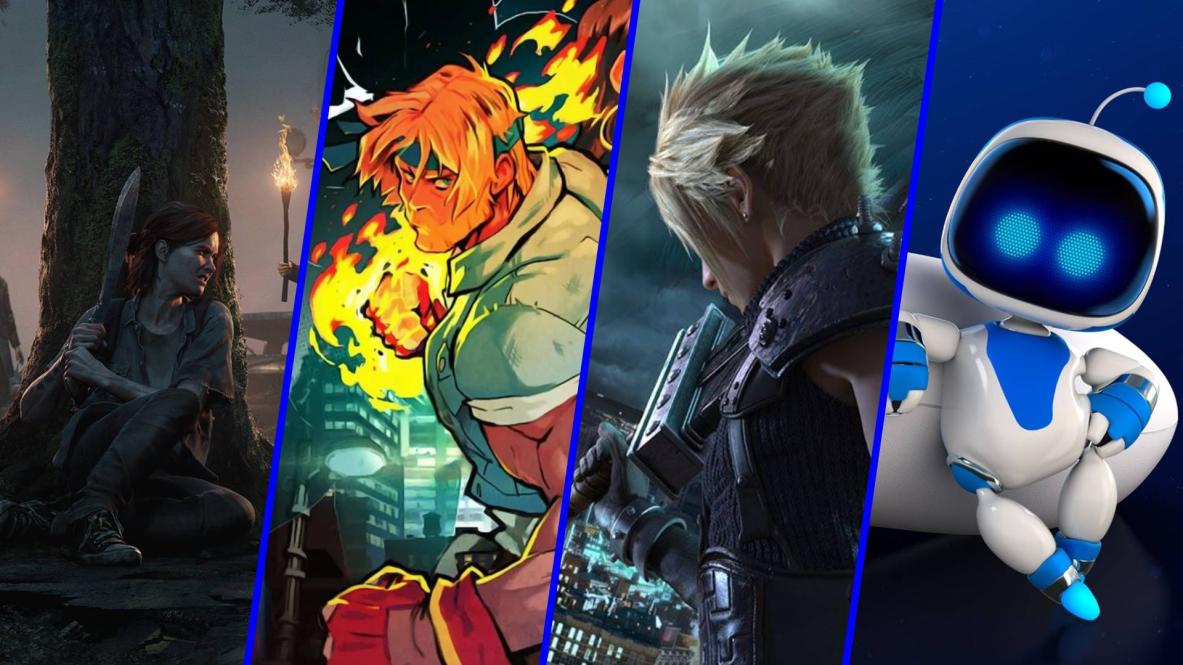 Though 2020 has been awful year for just about everybody, it did yield some of the best games we've ever played. So with that in mind, here is the definitive PlayStation Universe Game of the Year 2020 Awards!
PlayStation Universe Game Of The Year 2020 Awards
---
On this page:
Game Of The Year 2020 Winner – The Last Of Us Part 2
---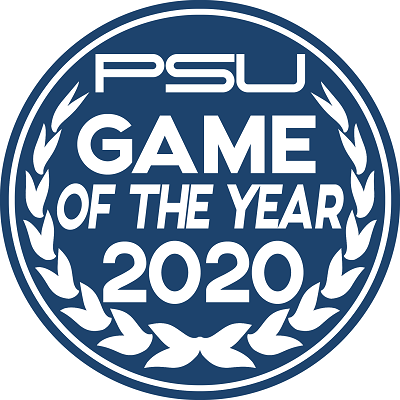 History it would seem, has a habit of repeating itself because in much the same way as its predecessor did seven years ago, The Last of Us Part 2 has firmly ensconced itself in the minds and hearts of the millions that have played it (hence the not so subtle avalanche of awards that the game has been rightfully met with since its release earlier in the year).
Capping off a fantastic generation for Naughty Dog, which not only gave us stellar remasters of The Last of Us, the first three Uncharted games and delivered the superb Uncharted 4: A Thief's End and Uncharted: The Lost Legacy, The Last of Us Part 2 is quite simply the best game to come out of a studio in which the bar for quality had already been set impossibly high.
Continuing the story that had enraptured so many players around the globe when The Last of Us released on PlayStation 3 back in 2013, The Last of Us Part 2 not only enriched and fleshed out Ellie's and Joel's story so much more, but it also introduced us to an all-new and complex protagonist in Abby, who served as The Last of Us Part 2's most divisive and arguably intriguing narrative facet.
Related Content – Sony PS5 Complete Guide – A Total Resource On PlayStation 5
Technically speaking too, The Last of Us Part 2 arguably gave us a next generation technical experience a little under half a year before the PlayStation 5 arrived, with the some of the best character models and most detailed environments ever seen in any game, expertly underscoring the decaying beauty of Naughty Dog's arresting post-apocalyptic fiction.
And then there's how the thing plays. Building upon the taut, survival horror beats of the first game, The Last of Us Part 2 blends dramatic linear encounters with the sort of freewheeling, open-world design that the series has never seen below, permitting players to approach any number of situations with stealth, outright violence or a combination of the two.
An absolutely pitch perfect blend of cutting edge, next generation visuals, wincingly brutal combat, world building that puts just about everything else that came before it to shame and the sort of narrative that lingers with you long after the credits have finished, The Last of Us Part 2 is absolutely our Game of the Year for 2020.
For more, you can catch our full review of The Last of Us Part 2 here.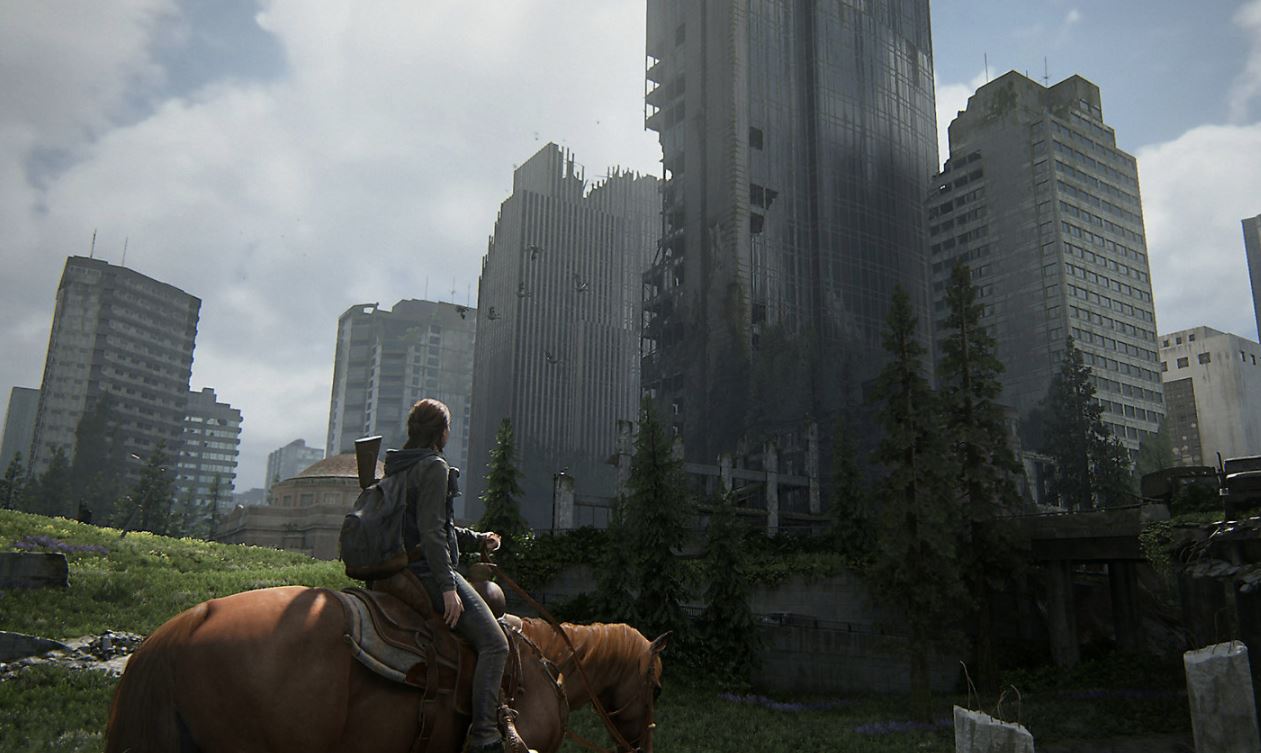 Runners Up:
Game Of The Year Awards 2020 Winners – Best PlayStation Exclusive
---
When we think of the typical PlayStation exclusive, our minds drift to big budget, massively sprawling single-player action epics with endless polish that cannot be seen on any other platform. These are games that not only sell millions of PlayStation consoles but which also linger long in the memory too. Has there ever been a game that is more emblematic of the quality that one expects from PlayStation Studios than The Last of Us Part 2? Nah, we don't think so.
The Last of Us Part 2 is absolutely the sort of massive budget, gargantuan scoped single-player epic that all of us think of when we relate the strength of the PlayStation brand to our friends and family.
More than that though, The Last of Us Part 2 was and is so far ahead of its time that it provides PlayStation 4 owners with a delectable taste of what the current generation of PlayStation will bring, and for that alone, The Last of Us Part 2 effortlessly secures its place as the Best PlayStation Exclusive of 2020.
For more, you can read our full review of The Last of Us Part 2 here.
Runners Up:
Game Of The Year Awards 2020 Winners – Best Developer
---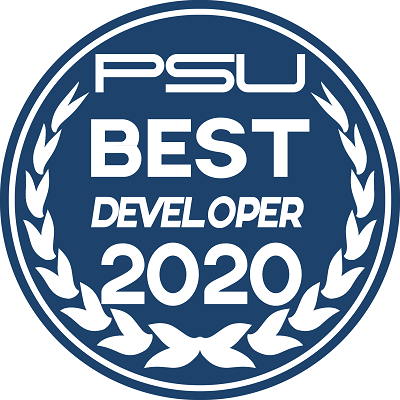 What a year Square-Enix has had – especially where its Final Fantasy property is concerned. Without a doubt, Square-Enix's ongoing and boundlessly successful rehabilitation of Final Fantasy XIV remains one of the industry's most compelling Cinderella stories as the much loved MMORPG goes from strength to strength.
Ultimately though, it has to be their much anticipated release of Final Fantasy 7 Remake which has defined the Japanese developer in 2020. With 23 years of gargantuan expectation resting on their shoulders, Square-Enix didn't just re-release its JRPG classic with better visuals; the Japanese developer strove instead to restructure the combat and story, breathing unexpected new life into arguably one of the greatest JRPGs of all-time.
So with Final Fantasy XIV continuing to bolster its claim as the best MMORPG ever and Final Fantasy 7 Remake living up to the hype, we'd say that Square-Enix has more than earned its Best Developer nod this year.
Runners Up:
Game Of The Year Awards 2020 Winners – Best FPS Game
---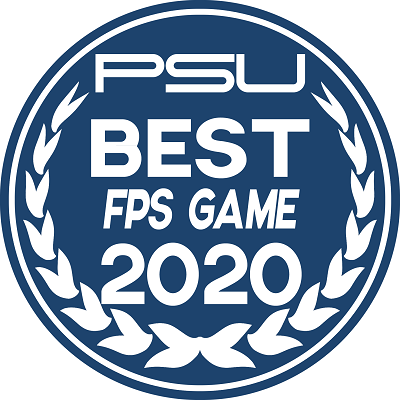 Even though DOOM Eternal expanded the narrative horizons of id Software's legendary shooter franchise, it's really in every other aspect of its formidable offering that DOOM Eternal absolutely excels.
The fastest, most violent FPS on the market, DOOM Eternal builds upon the endlessly robust foundations of its 2016 predecessor to deliver a best in class, muscle twitch shooter that elevates the genre as a whole. A ballet of violence that is visceral without boundary, DOOM Eternal is truly a first person shooter without limits.
You can read our full review of DOOM Eternal here.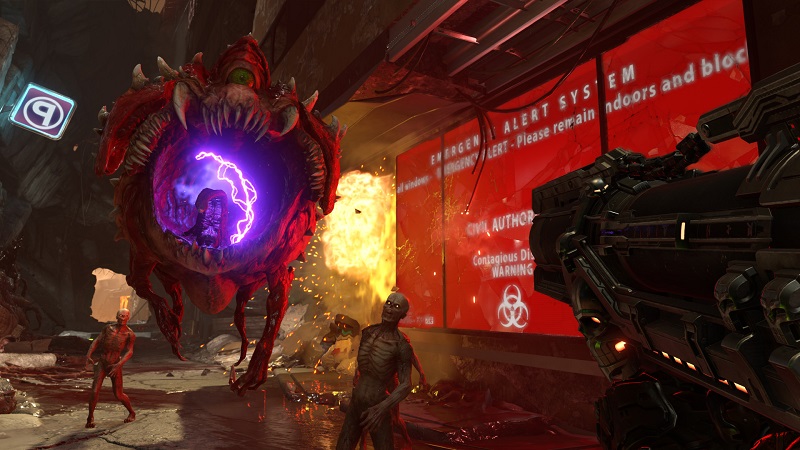 Runners Up:
Game Of The Year Awards 2020 Winners – Best Horror Game
---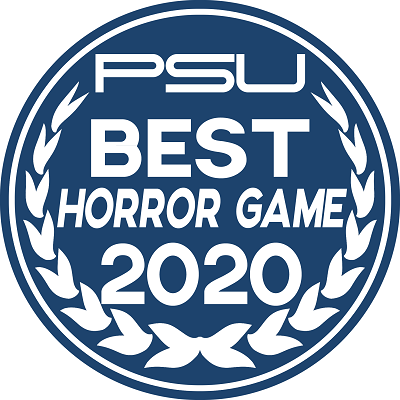 Despite being an action stuffed sequel remake, Resident Evil 3 proves itself to be a highly effective horror effort that is absolutely deserving of recognition. From the remixed classic soundtrack to the massively upgraded visual presentation, the Racoon City zombie outbreak has never ever felt this visceral.
This bleeds through into the atmosphere too with the densely claustrophobic hospital setting which very much recalls classic Resident Evil when it comes to traversal and general layout. Throw in the super powerful hunters and of course, the relentless Nemesis and you have the best horror game of the year.
For more, you can read our full Resident Evil 3 review here.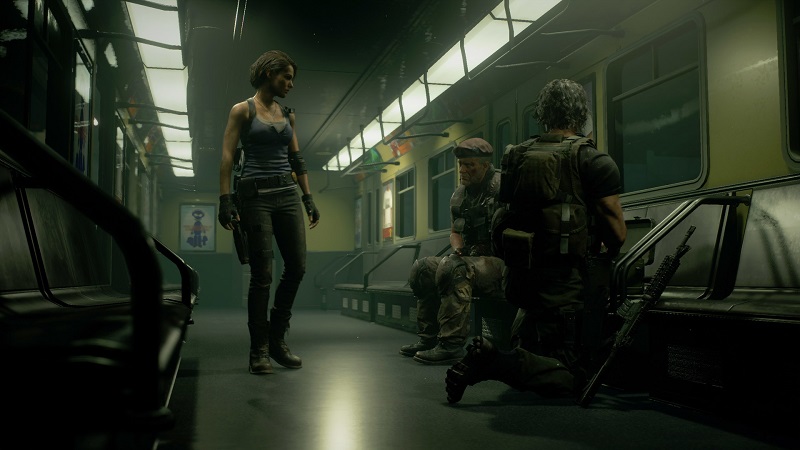 Runners Up:
Game Of The Year Awards 2020 Winners – Best Remake/Remaster
---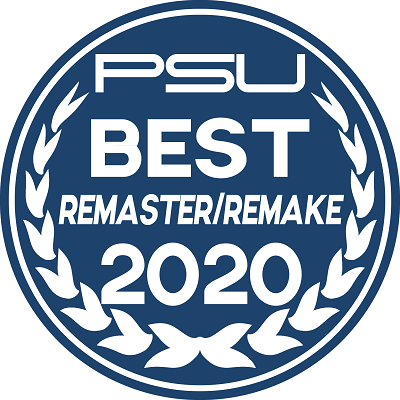 The very definition of a good remake is one that not only honors the original game in ways that fans will warmly remember, but one which also seeks to push the envelope on what can be achieved with contemporary technology. Given the absolutely titanic weight of expectation on Square-Enix to deliver on arguably the most highly anticipated remake ever, it's fair to say that they overdelivered.
You see, Final Fantasy 7 Remake goes a step further. Not only does it re-imagine Final Fantasy 7 (well, the Midgar chunk of it anyway) in a way that it is utterly eye-opening, but it also makes wide ranging changes to the combat system and overall story which result in one of the most surprising JRPGs in years.
The best remakes are those which don't just serve the original audience, but which can also create an entire new generation of fans and in pursuit of that goal, Final Fantasy 7 Remake is unparalleled in its achievements.
For more, you can read our full review of Final Fantasy 7 Remake here.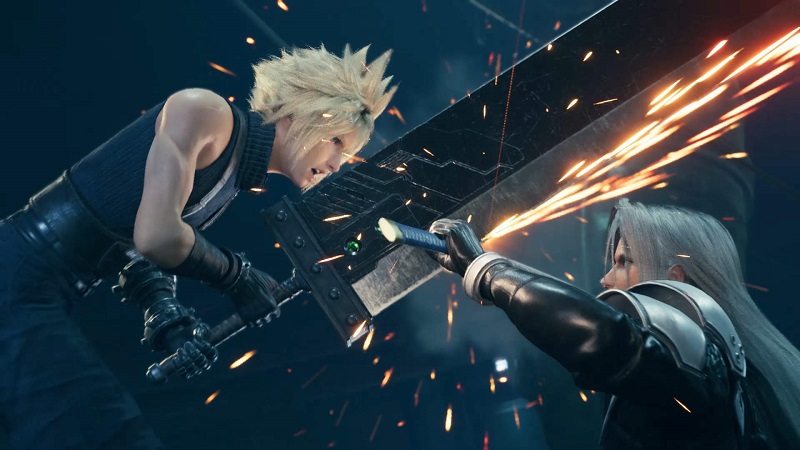 Runners Up:
Game Of The Year Awards 2020 Winners – Best Family Game
---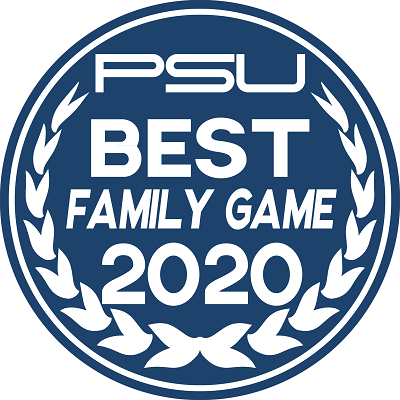 There are fewer more fun things to do than to knock off a fellow Fall Guy from the spinning platforms on Dizzy Heights, or snatch the tail from another family member in the Jinx minigame.
Essentially, a delirious marriage of Takashi's Castle with Gang Beasts, Fall Guys is the sort of bouncily vibrant family game that everyone can enjoy and the constant injection of free (and most importantly, great) content, ensures that Mediatonic's Fall Guys is the Best Family Game of 2020.
For more, read our full Fall Guys review here.
Runners Up:
Game Of The Year Awards 2020 Winners – Best Racing Game
---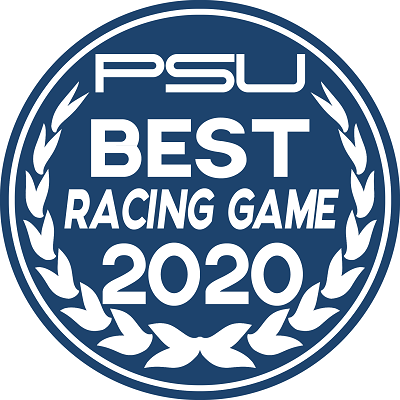 With its vibrant and colorful presentation that is in turn anchored by a surprisingly compelling career mode and the sort of easily accessible, arcade style handling that the series has craved for a while now, Dirt 5 is the most digestible that the franchise has been in a long time.
Perhaps more than anything, Dirt 5 makes rally racing fun again for folks that don't have the patience needed for the series' previously simulation focused efforts and for that fact alone, Dirt 5's position atop the podium of Best Racing Game for 2020 is well earned to say the least.
For more, read our full Dirt 5 review here.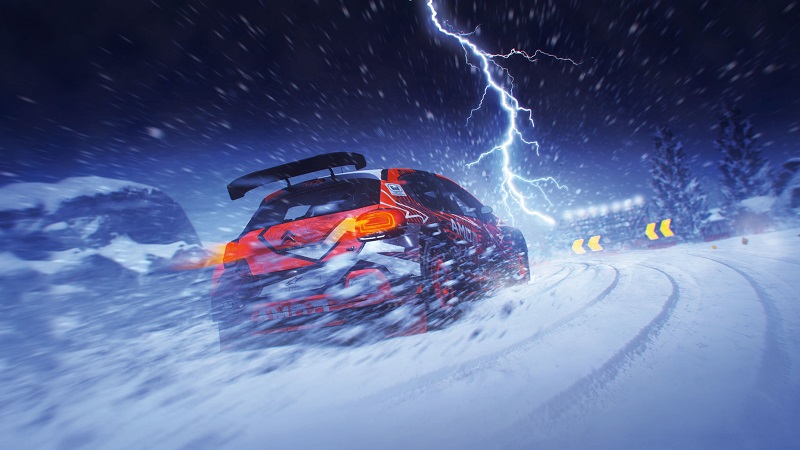 Runners Up:
Game Of The Year Awards 2020 Winners – Best Indie Game
---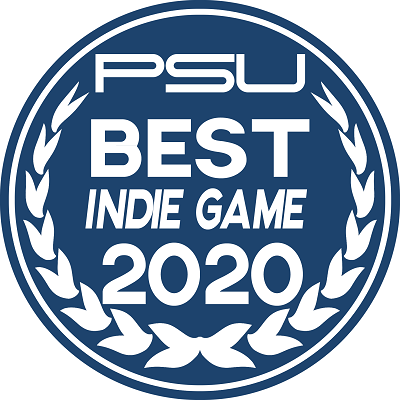 With the original Spelunky being one of the best indie games of the last decade, it's somewhat fitting that it's long awaited sequel should take up that mantle. Spelunky 2 isn't just Spelunky with knobs on, it's Spelunky with much improved AI, better levels, all new enemies, a mountain of secrets to discover and a completely reworked physics engine.
Oh and having an award winning multiplayer mode doesn't hurt either. All of this adds up to cement Spelunky 2 as the Best Indie Game of 2020 – as if you ever doubted it.
For more, you can read our full Spelunky 2 review.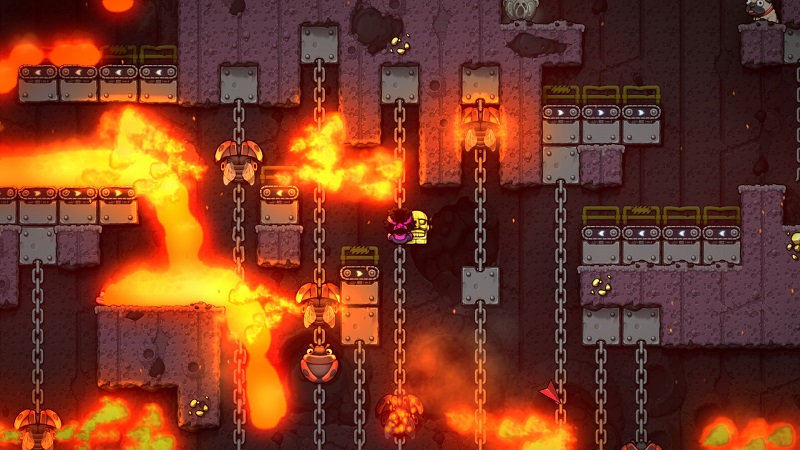 Runners Up:
Game Of The Year Awards 2020 Winners – Best Fighting Game
---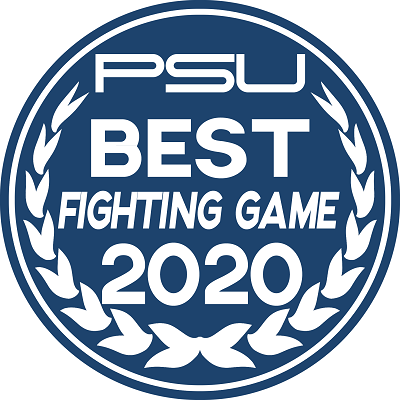 Arguably one of the most improbable sequels of all time, the fact that Streets of Rage 4 even exists is proof that the timeline we're all living in isn't as crappy as it first seems. Appearing a cool 26(!) years after the previous game in the series, Streets of Rage 4 is quite simply everything you could ever want from a scrolling brawler.
With a sumptuously reimagined audio-visual presentation, an absolute murders row of horrible goons to smash up and surprisingly sophisticated evolution of the series core combat model, Streets of Rage 4 isn't just the biggest and best Streets of Rage game to date, it also happens to be the Best Fighting Game of 2020, too.
For more, you can read our full review of Streets of Rage 4 here.
Runners Up:
Game Of The Year Awards 2020 Winners – Best Strategy Game
---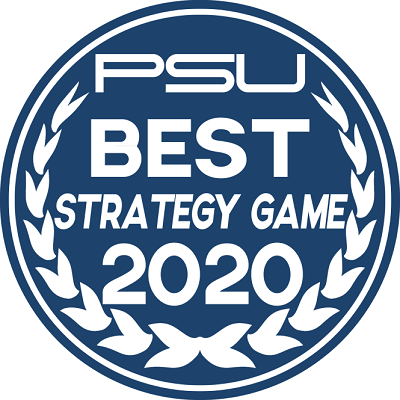 Though Wasteland 3 excels with its massive, player choice stuffed story and an effervescently charming cast of characters, it can be easy to forget just how great a pure strategy game it really is.
With its turn-based squad combat and near endless variations of encounters which all demand a deft tactical mind and a grasp of exactly what characters fit which roles best, Wasteland 3's strategic shenanigans have been without peer this year.
Read our Wasteland 3 review for more.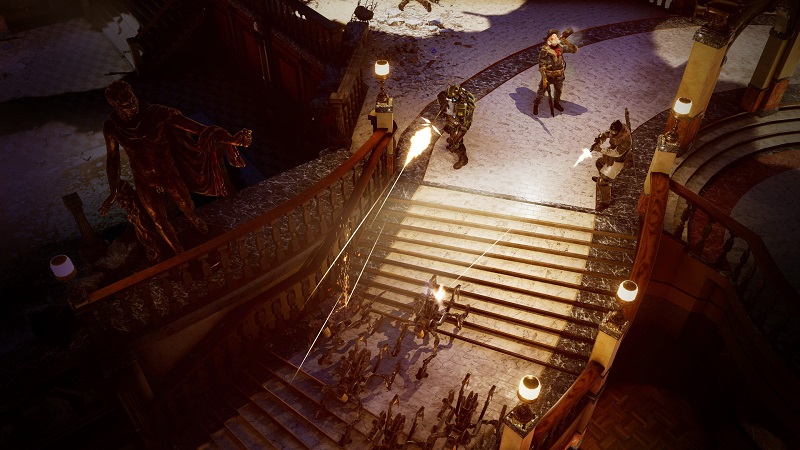 Runners Up:
Game Of The Year Awards 2020 Winners – Best RPG
---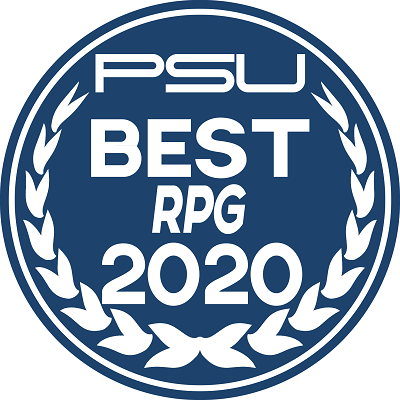 From its somewhat fraught genesis as a smoke and mirrors heavy tech demo for the PlayStation 3 in 2005 to its subsequent re-reveal in 2015 for PS4 and then long-awaited release in 2020, Final Fantasy 7 Remake redefined the classic JRPG with aplomb in ways that many of us weren't expecting.
While we knew that Final Fantasy 7 Remake would look absolutely stunning, we didn't count on Square-Enix managing to simultaneously refresh the game and yet maintain its essence quite so expertly.
Combat was refreshed with a hybrid ATB and real-time system that fans both old and new have enjoyed, while some massive story alterations ran the risk of turning off the Final Fantasy faithful but instead opened up a whole new direction for this remake to embrace. This is why Final Fantasy 7 Remake is the Best RPG of 2020.
For more, you can read our full Final Fantasy 7 Remake review here.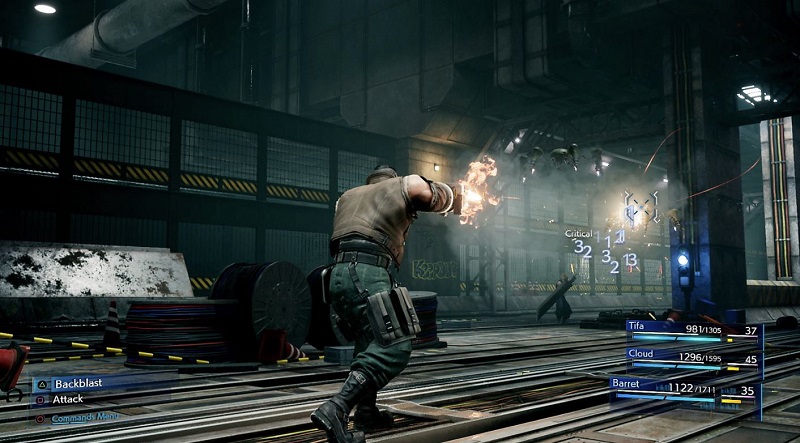 Runners Up:
Game Of The Year Awards 2020 Winners – Best Platformer
---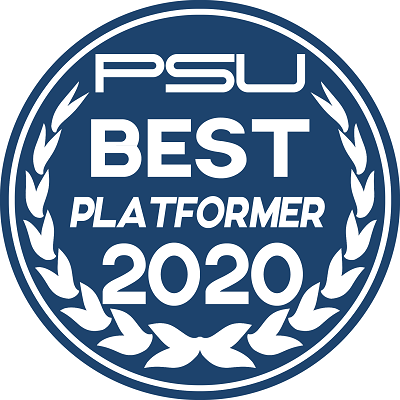 More than any other game on this list, Astro's Playroom is the only title that is effectively pulling triple duty. Not only is a stirringly essential introduction to the capabilities of PlayStation 5 and the wider PlayStation brand, it also happens to be arguably the best pack-in game ever and one of the best platform games to ever grace a PlayStation console.
Boasting a bewitching blend of ultra-responsive controls, varied themed worlds that all lovingly tap into decades worth of PlayStation lore and a genuinely likeable protagonist, Astro's Playroom is a startling feat that doesn't just provide 2020 with its best pack-in title, but also its best pure platformer, too.
For more, you can read our full Astro's Playroom review here.
Runners Up:
Game Of The Year Awards 2020 Winners – Best PSVR Game
---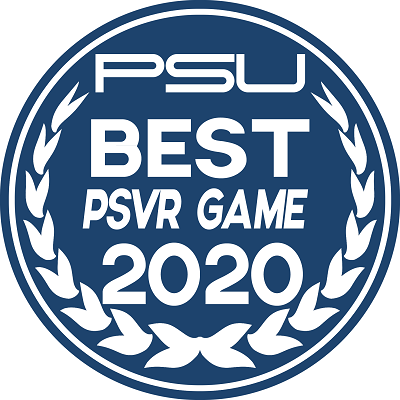 On paper, soaring around the skies as Iron Man in VR, blasting enemies and genuinely being a pompous tech jerk with guns would be good fun. Well as it turns out, it also happens to be great in practice too.
Using the immersive capabilities of PlayStation VR to its fullest, Marvel's Iron Man VR simply feels incredible, as the sensation of screaming cutting through the sky and laying waste to your enemies from the first person is one that really couldn't be achieved as a 'flat experience'. The best PSVR game of 2020, then? You betcha.
For more, you can read our full review of Marvel's Iron Man VR here.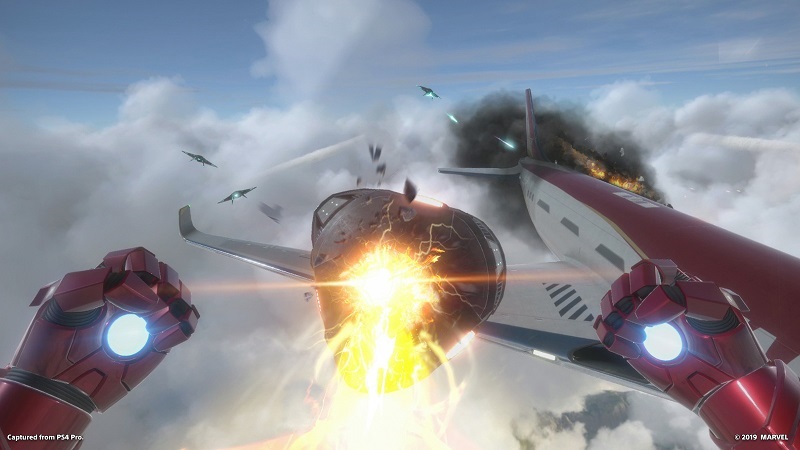 Runners Up:
Game Of The Year Awards 2020 Winners – Best Action/Adventure Game
---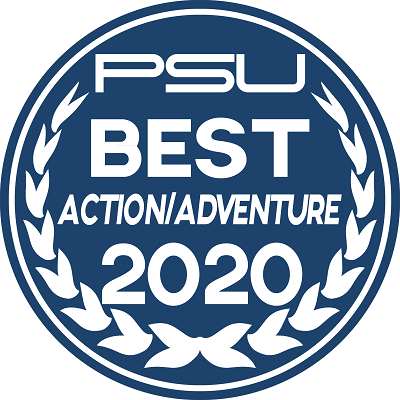 Perhaps one of the most underrated aspects of The Last of Us Part 2's stellar offering is just how well it nails the action adventure template. From the seamless cinematic brutality of its combat, to the often breath-taking exploration that masterfully punctuates the former, The Last of Us Part 2 feels like the sort of full-hearted evolution over the original game that we all hoped it would be.
As such, no game right now manages to walk that delicate tightrope of balancing taut adventure and intense action in quite the same way that Naughty Dog's latest does and this is why The Last of Us Part 2 is our Best Action Adventure Game of 2020.
Read our full review of The Last of Us Part 2 for more.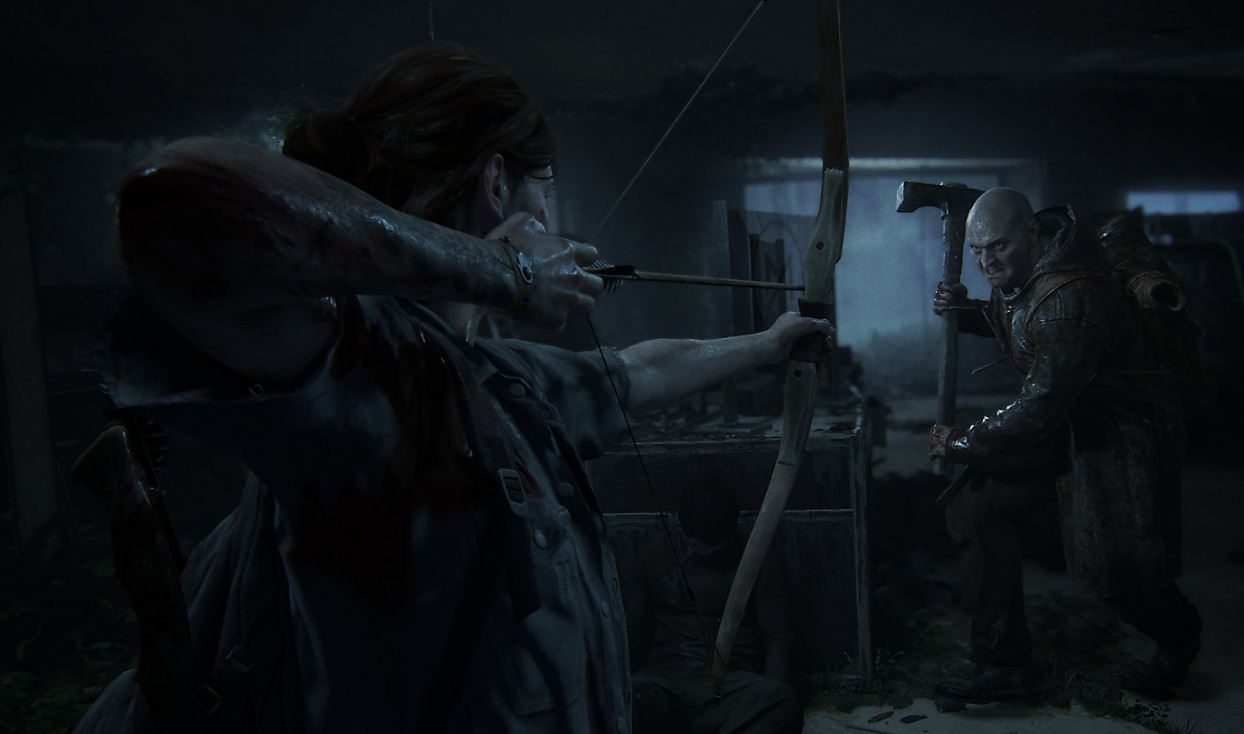 Runners Up:
Game Of The Year Awards 2020 Winners – Best Online Experience
---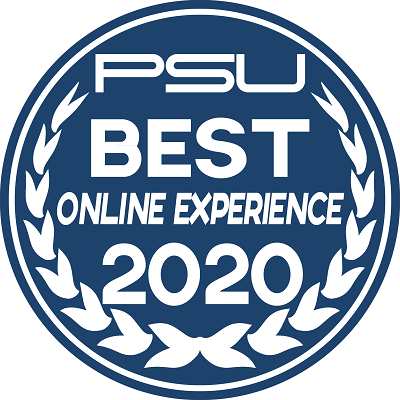 A resoundingly well designed hybrid of PvE, PvP and survival horror gameplay, it's certainly fair to say that Hunt: Showdown offers an online multiplayer experience that is absolutely without peer right now.
As a hunter who must venture into the festering murk of the Louisiana swamplands at the turn of the 20th century, Hunt: Showdown tasks players with slaying all manner of foul monsters before escaping with your prize as other players strive to do the same.
Where Hunt: Showdown really comes into its own however, is in how developers Crytek have deftly managed to leverage the survival horror trappings that are arguably the bedrock of the entire experience. Thanks in no small part to some stellar sound engineering, Hunt: Showdown truly comes alive as a superb survival horror in its own right as bloated swamp zombies emerge from the mire and the thunderous skittering of a 2,000 pound giant spider can be heard on the floor above you.
Blending deep progression systems across hundreds of hours of play and the sort of fist-chewing terror which you'd think would only be available in a single player game, Hunt Showdown: excels as a boundlessly innovative and deserving choice for our Best Online Multiplayer Experience of the year.
Read our full Hunt: Showdown review here.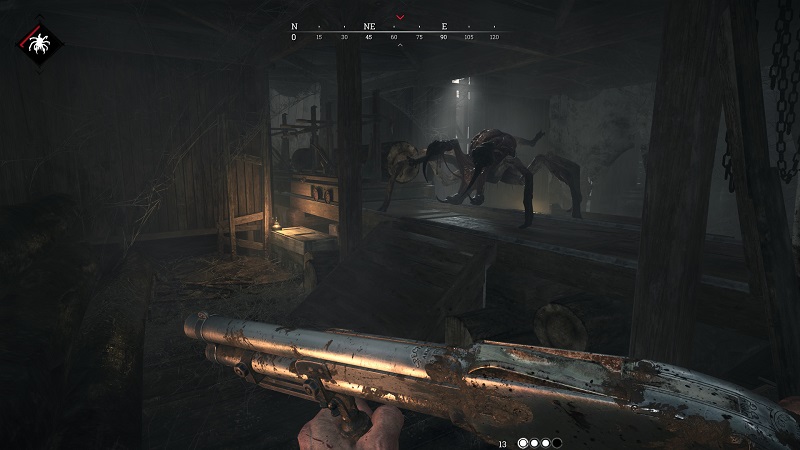 Runners Up:
Game Of The Year Awards 2020 Winners – Best Local Multiplayer
---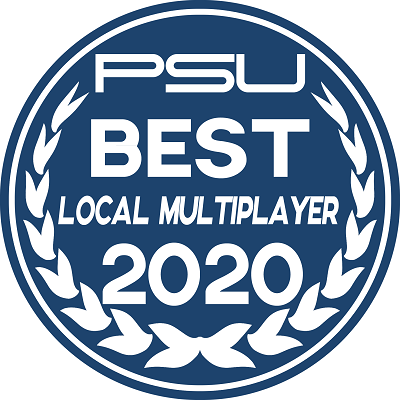 Much more than a platformer with a taste for the roguelike, Spelunky 2 is in fact an all-encompassing hilarity engine that only gets better when played with friends.
Bolstered by a wondrously dynamic set of procedurally generated game worlds where literally anything can (and often does) happen, Spelunky 2 provides players with and endlessly changing playground of perils to play within, where the only thing equal to the danger you'll face is the number of times you'll laugh like an absolute loon. Spelunky 2 is our Best Local Multiplayer Game of 2020.
Read our full Spelunky 2 review for more.
Runners Up:
Game Of The Year Awards 2020 Winners – Best Puzzle Game
---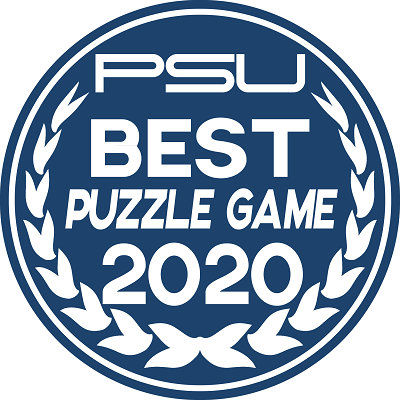 A thorough remastering of the original roll-em up spectacle, Katamari Damacy: REROLL arrived on PlayStation 4 in fine form this year, introducing a whole new generation of players to the maddening delights of Keita Takahashi's crazy physics puzzler.
There's still nothing quite like Katamari Damacy in 2020 and so it makes perfect sense that Katamari Damacy: REROLL is our Best Puzzle Game of 2020.
Read our Katamari Damacy: REROLL review for more.
Runners Up:
Game Of The Year Awards 2020 Winners – Best Narrative
---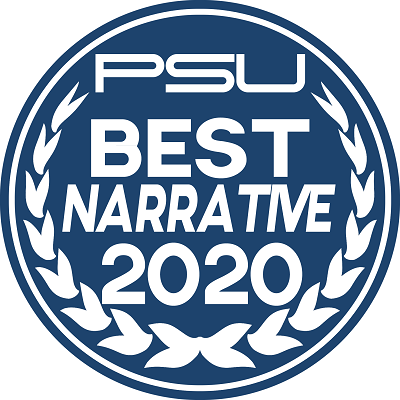 Without a doubt the beating, cruel heart of Naughty Dog's stellar sequel is its savagely focused narrative. Despite heated claims that developer Naughty Dog shunned its previous protagonist, Joel, it's perhaps telling that despite not being the central protagonist, The Last of Us Part 2 still ended up being all about Joel anyway.
Essentially the catalyst for the wider narrative, this enabled the writers of The Last of Us Part 2 to do the unthinkable; make a portion of the audience turn on Ellie, the very same character that the studio had been so dutifully and carefully building up in the previous game, as she turns into an engine of revenge that becomes hell-bent on ending Abby's life.
Beautifully, the reverse happens with Abby. Seemingly the primary antagonist early on, Naughty Dog soon peels back Abby's murderous veneer, revealing a vulnerable individual who has by necessity, hardened herself mentally and physically thanks to the trauma that she has endured.
The result of this is that as much as we don't want to hate Ellie, so too do we not want to like Abby, and so this was a masterful double turn which unfolded against the backdrop of unrelenting nihilism and a revenge story that boasted the sort of soul-searing intensity that is quite unlike anything else the industry has ever seen.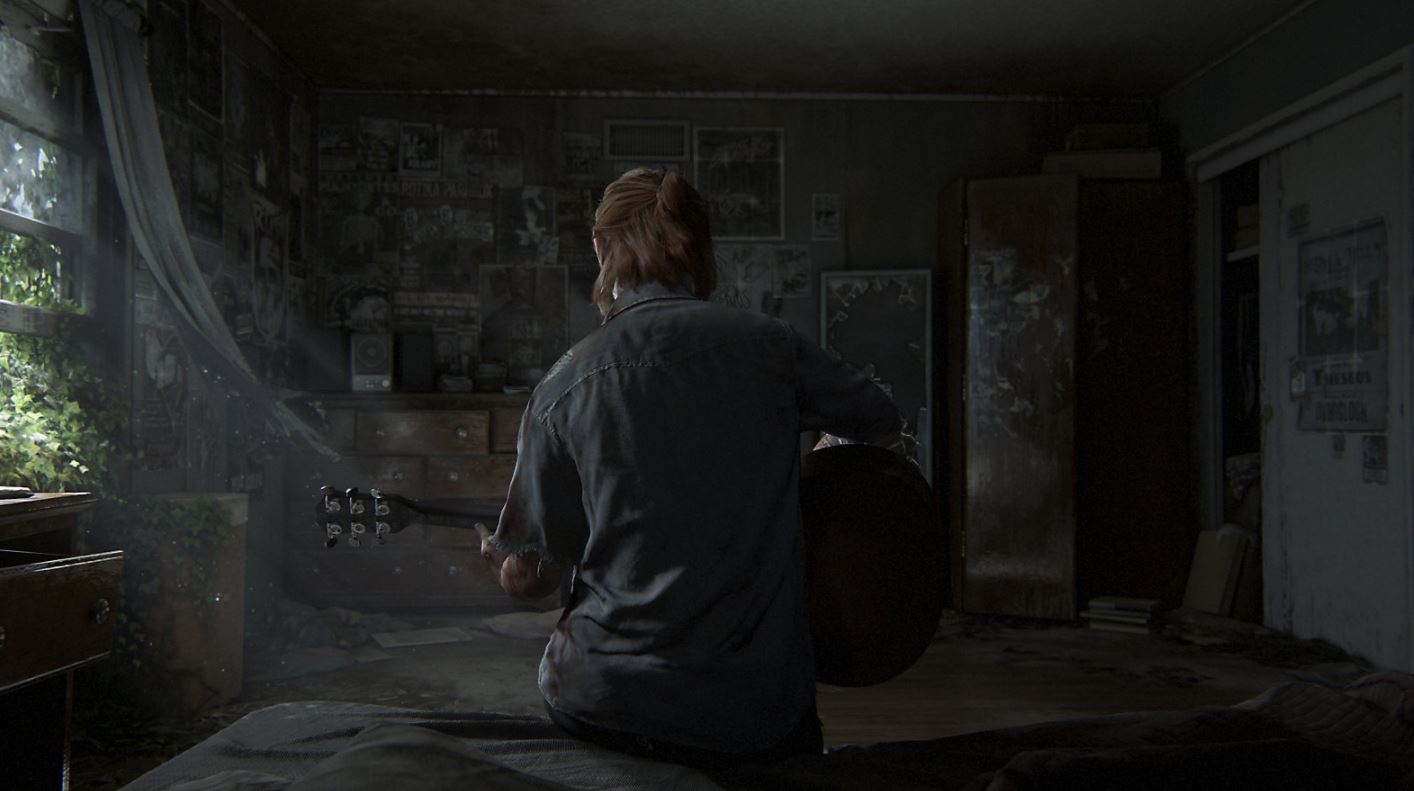 Runners Up:
Game Of The Year Awards 2020 Winners – Best Sound Design
---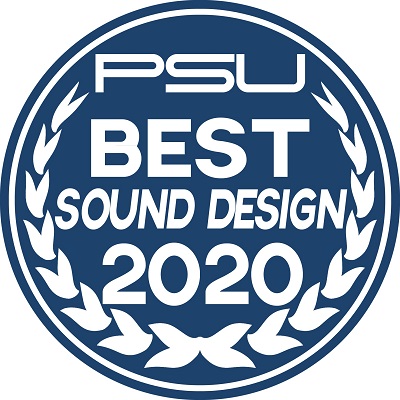 Ostensibly, a massive part of Sackboy's charm is the sound design that underscores its stellar visual presentation. Masterminded by composer Nick Foster, Sackboy's soundtrack isn't just heard, it's felt as entire levels bop along to a delightful mix of original and licensed music from such artists as Mark Ronson, Bruno Mars and much more.
On a technical level, there's crispness to the aural delights of Sackboy: A Big Adventure that seems to be in short supply elsewhere too, with even the smallest, most incidental sound effects simply popping into your ear holes with commendable vigor. Sackboy: A Big Adventure then, boasts the Best Sound Design of any game in 2020.
For more, you can read our Sackboy: A Big Adventure review.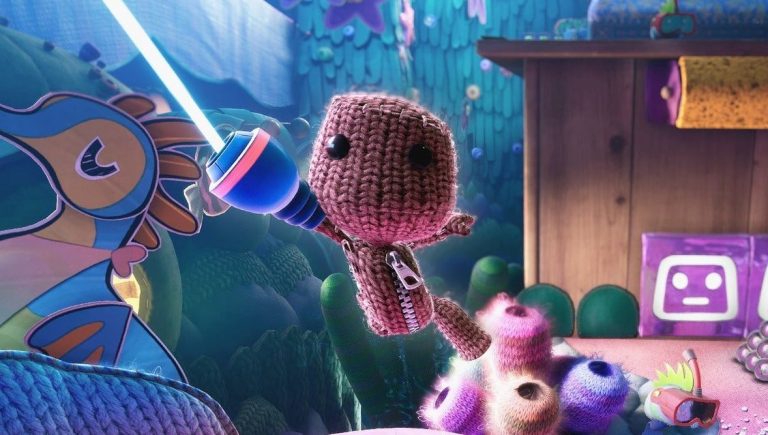 Runners Up:
Game Of The Year Awards 2020 Winners – Most Anticipated Game
---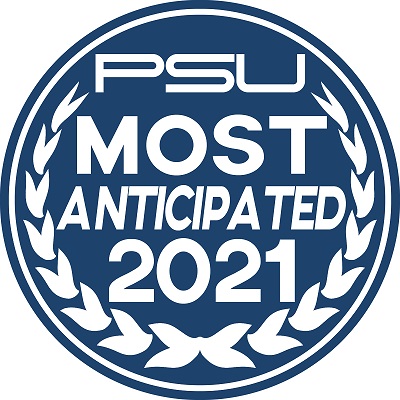 Since Dishonored released back on PlayStation 3 all those years ago, it's certainly fair to say that developer Arkane has released nothing but banger after banger since that time, with Dishonored 2, Prey and more all deftly honoring the studio's commitment to fashioning evocative worlds that are stuffed with ruthlessly compelling scenarios.
In following that design through line Deathloop looks set to continue Arkane's streak of excellence with aplomb, but there's a little more to Deathloop's allure than its propensity for matching the lofty calibre of its beloved forebears.
A delirious mixture of Groundhog Day, Kill Bill and Dishonored, Deathloop casts players as an assassin trapped in a time loop, where escape can only occur if eight very specific targets are killed before the day is over. Here's the thing though – Deathloop expects you to fail, because with each death comes the promise of new intel, skills and discoveries.
Seemingly rammed to the hilt with an effortless sense of style and boasting the same delectably compelling mix of supernatural combat and toweringly brilliant world building that Arkane is renowned for, it's easy to see why Deathloop is our Most Anticipated Game of 2021.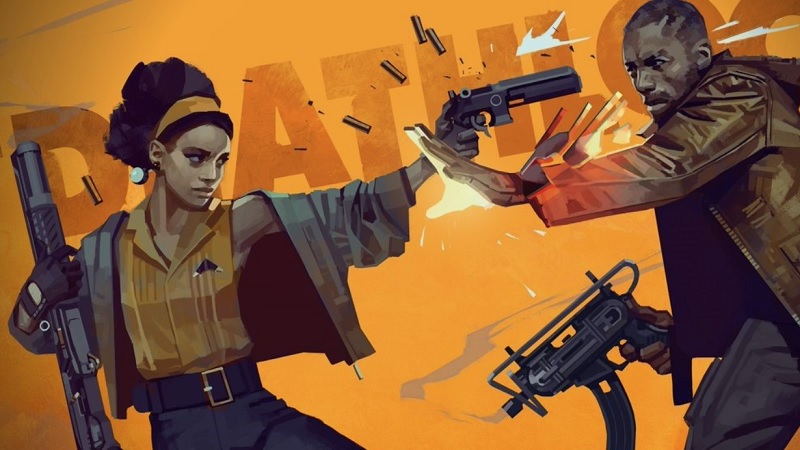 Runners Up: