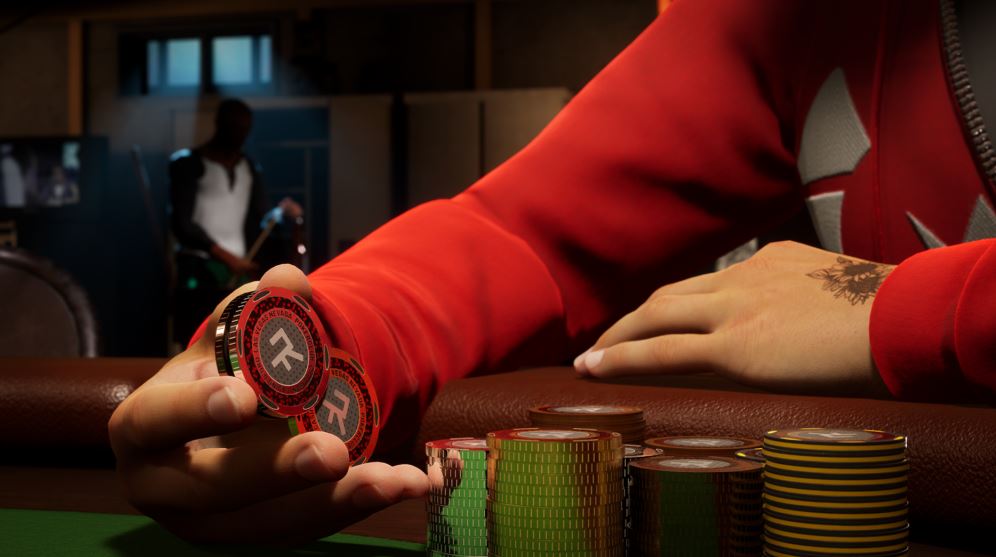 Ripstone Games has announced that Poker Club, an Unreal Engine 4-built immersive poker game will be coming to PS5 and PS4 this Holiday with cross-play between all platforms and a free PS5 upgrade for PS4 owners of the game.
The game which was previously set for current-generation platforms will run at a stunning 4K 60 FPS on PS5 boasting up to 200 player tournaments, the ability to create and join a club, and engaging in leaderboard rankings and competitions. The game will also utilise the haptic feedback feature of the PS5 DualSense controller to "immerse players on the poker table like never before."
Phil Gaskell from Ripstone Games offered a statement on today's next-generation announcement of the game:
"We've included everything we've ever wanted to see in a poker game, so that players can enjoy the fantasy of living the life of a poker pro, touring the incredible locations you might see in TV and films. The in-game Clubs and huge range of events combine to create a refreshing new poker experience, bringing players from around the world together and offering more ways to play than ever before on PC and console."
You can watch the Poker Club PS5 and PS4 reveal trailer below:
Poker Club releases this Holiday on PS5 and PS4.