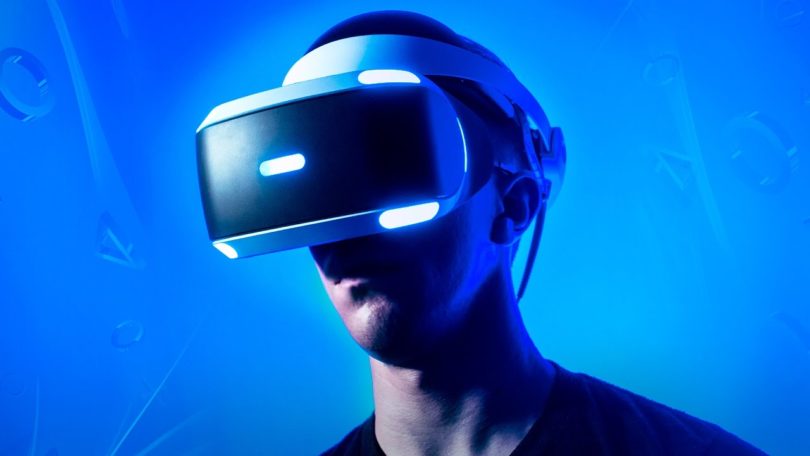 PlayStation VR has proven itself as a viable platform for innovative gaming, with Sony releasing groundbreaking titles every week from a variety of developers. Now well established in it's second year, PSVR is hitting its stride, with a variety of quality games reaching critical mass and meriting mainstream attention.
Related: Best PSVR Games
With games like Blood and Truth, Beat Saber, Trover Saves The Universe, and AstroBot Rescue Mission bringing multitudes of new gamers into the VR fold, we thought we would shine a light on new (and possibly lesser-known) titles as they release.
This week is brings just one title to PSVR as we gear back up from the holidays, so we are including a second title that snuck out last week.
Eclipse: Edge of Light
Named Mobile VR Game of the Year in 2017 by UploadVR, Eclipse is finally releasing for PSVR. Developed by White Elk LLC for the Daydream originally, the game has been successfully ported to PSVR and Steam.
A recent review by Polish Paul indicates that the port works very well (he scored the game an 8 out of 10), but control is limited to the DualShock controller. Due to the fact that the game was ported from mobile VR systems, support for the Move controllers was not included in the original release.
One of the primary features of Eclipse: Edge of Light is the inclusion of traversal via jetpack – which allows players to explore the sentient planet on which they find themselves with more verticality.
The official blurb from the PlayStation Blog reads as follows:
"Crash-landed on a sentient planet, you awake to discover a dreamscape world, filled with alien wonder and the remains of a betrayed civilization. You find a powerful relic that can interact with ancient technology and grant you near-magical powers. Can you rise to the challenge and solve the haunting riddle of this mysterious place?"
Space Ribbon – Slipstream to the Extreme
What is going on in this game? A giant space kitty is flying backwards through space, continuously vomiting up racetrack. Players zip up the track, attempting to be the first to enter the space kitty's mouth and enter it's digestive track? Something like that.
Space Ribbon is now available, having released on January 10. The game has been ported to a number of different platforms, including the Nintendo Switch (thus the Switch trailer above).
More details can be found on the game's Steam page (where it is currently retailing for 51 cents):
Extreme slipstream – drift behind your opponent to boost your acceleration
Immersive VR mode
Special weapons cup
Never the same track twice!
Intelligent track generation combines procedural AI with great track design.
Navigate a twisting, turning, unpredictable racetrack as it appears ahead of you.
Race your friends with up to 4 Player split-screen.
2 classes of car, with 4 in each class, each with different strengths.
Level up your racer to unlock new and harder race modes including cosmic mode.
Unlock new cars and upgrades to improve engine, grip and slipstreaming.
The official blurb from the PlayStation Store reads as follows:
"Slipstream to the extreme and beat your opponents to the finish line! The aim of the game is to chase down a giant space beast and race to enter the creature's mouth as it spews out a series of different psychedelic racetracks. Use your opponents to your advantage by drifting to increase your acceleration. Modify your junked up classic car and compete to become the intergalactic winner. The world is watching you…"
Are you looking forward to these titles? Let us know in the comments below.