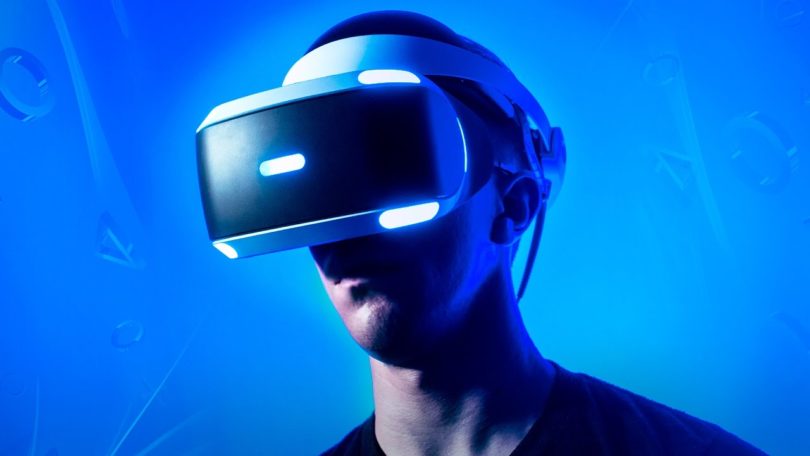 PlayStation VR has proven itself as a viable platform for innovative gaming, with Sony releasing groundbreaking titles every week from a variety of developers. Now well established in it's second year, PSVR is hitting its stride, with a variety of quality games reaching critical mass and meriting mainstream attention.
Related: Best PSVR Games
With games like Blood and Truth, Beat Saber, Trover Saves The Universe, and AstroBot Rescue Mission bringing multitudes of new gamers into the VR fold, we thought we would shine a light on new (and possibly lesser-known) titles as they release.
This is a solid week for PSVR, with two very different action games releasing:
Final Assault
Final Assault, developed by Phaser Lock Interactive, has been available on Steam for about a year, where it has garnered "Very Positive" user reviews. Steam user B17Derpy says, "This game is one of those gems that are very underrated. Real Time Strategy games go very well [in VR], since you're so immersed in the dogfights, tank skirmishes, and troop battles, the animation is very well done, and how the models are based off of real tanks!" Bit of a run-on sentence, but we'll take it.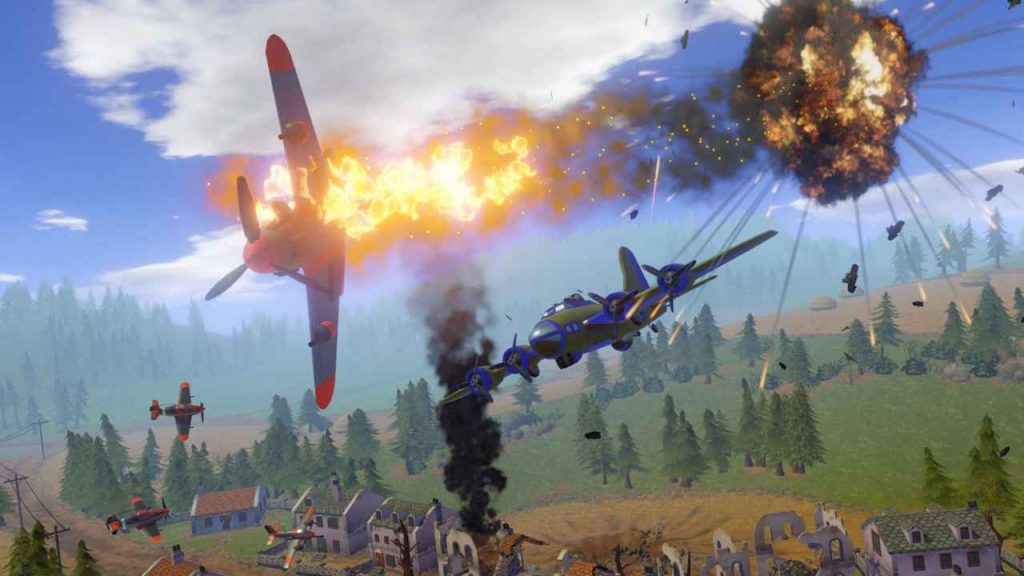 Here is a bit of the sales pitch, lifted straight from Final Assault's Steam page:
"Final Assault is a WWII themed Action Strategy Game built from the ground up to capitalize on the power of VR. As the player, you Tower over the battlefield as the war rages around you in 360 degrees. Final Assault mixes the combat of an RTS and Moba, while keeping the focuses on the combat, removing base building and resource gathering and putting you into the battle quickly.
"Command jeeps, tanks, artillery and aircraft in the massive ground to air battles. Execute air strikes and bombing runs as you advance your troops towards enemy territory. Control your units by drawing paths for precise, direct combat. Strategic decisions have consequences that require quick thinking and fast VR reflexes. This new approach to classic RTS gaming utilizes compelling and immersive game-play that can only exist in VR. Jump into the combat. Fight the battle, Win the War!"
Final Assault has online PVP, including cross-platform play. This is an absolute must in VR, as it is the only way for a game to get a big enough user base to survive.
I'm going to set aside my journalistic integrity here for a second to note for the record that Final Assault looks like MY JAM. I love RTS games in VR, and this one looks like it adds some MOBA lane management to the mix. I'm really looking forward to this one.
The official blurb from the PlayStation Blog reads as follows:
Final Assault is an action packed, WWII themed RTS built from the ground up to capitalize on the power of VR. Tower over the battlefield as war rages around you in 360 degrees.This new approach to classic RTS gaming utilizes compelling and immersive gameplay that can only exist in VR. Fight the battle, win the war!
Good Goliath
Good Goliath, from developer and publisher Knocktwice Games, puts players in the body of a gentle giant fallen to earth. Well, he's gentle until he gets attacked, at least. At that point, he starts catching the weapons being thrown at him and hurling them back at people. There's only so much a giant can take.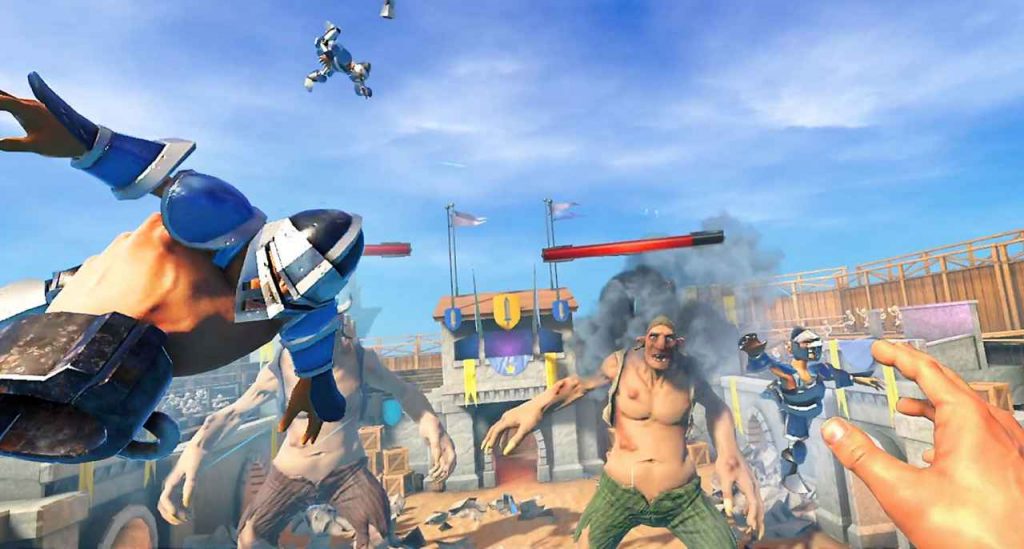 I grabbed this off of the game's description on the PlayStation site:
"Step into a storybook world and play as a gentle giant defending itself from hordes of pitchfork-wielding villagers, cavalry-mounted soldiers and flying devilish imps in this PS VR action title from Knocktwice Games.
"You can even grab tiny villagers out of the air and use them to knock out their friends! Unlock special objectives, locate secrets in each level and earn bronze, silver and gold trophies along the way.
"From castle mountain tops, shark-infested pirate islands and creepy caverns, you'll battle armies of miniature foes, formidable mini-bosses and colossal monsters in this arcade-action experience."
Good Goliath looks like a lot of arcade-style fun. I love the cartoon-ish graphics in this one. Plus, you can't go wrong with a game that allows you to throw sharks at people.
The official blurb from the PlayStation Blog reads as follows:
"Good Goliath is an arcade-action style game where the player is a giant battling hordes of little foes. With wave-based tower defense gameplay where players are the tower, catch, dodge and throw pitchforks, barrels, and even tiny enemies!
"Battle armies, mini bosses, and colossal monsters in vibrant worlds right out of a storybook. Featuring Medieval, Pirate, and Hell World, fight witches, sharks, demons and the king of the underworld himself!"
Are you looking forward to these titles? Let us is know in the comments below.