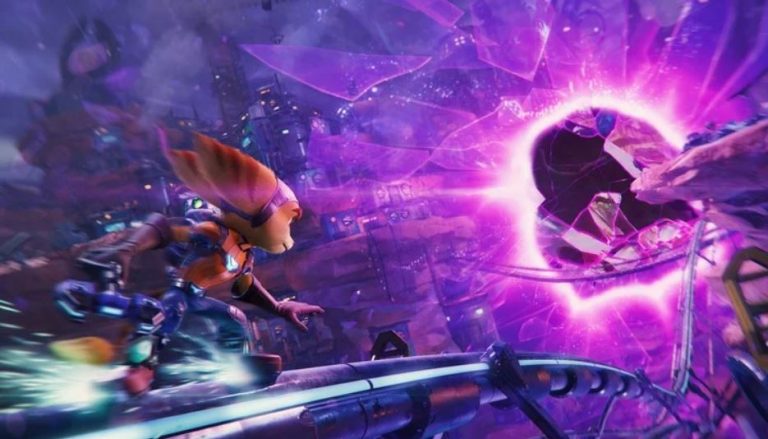 TT Games founder Jon Burton has claimed that the rifts seen in PS5-exclusive Ratchet & Clank: Rift Apart were possible on hardware as old as PS3, despite developer Insomniac Games claiming they were only possible thanks to the power of Sony's new home console.
Speaking on his Coding Secrets channel, Burton suggested that it was "misleading" of Insomniac Games to suggest that the rifts, which allows the dynamic duo to travel to new dimensions, "would not have been possible without the Solid State Drive of PlayStation 5."
Burton explained that the footage shown before launch as "amazing sequences of Ratchet zipping between many other worlds all chained together into awesome action sequences" actually ended up being presented as "mostly just cutscenes or very short sections of very limited gameplay".
The TT Games executive went on to detail some of the main tricks for the rift mechanic, and reckons that the PS4 and even PS3 could have coped with it. Burton claims the Pocket Dimension locations are the easiest to execute, being that they're small areas with limited scenery.
The Pocket Dimensions are really graphically basic, and in fact just seem to use a lot of the same generic objects like crates that would already be available in generic memory.
So it's pretty much a sky dome, a few small platforms, generic objects and nice lighting, so on older hardware it wouldn't take much memory, especially as it also uses the generic objects, all of which make it quick to load.
Related Content – Sony PS5 Complete Guide – A Total Resource On PlayStation 5
Ratchet & Clank: Rift Apart came out on PS5 back in June, and you can read our review here.
[Source – VGC]