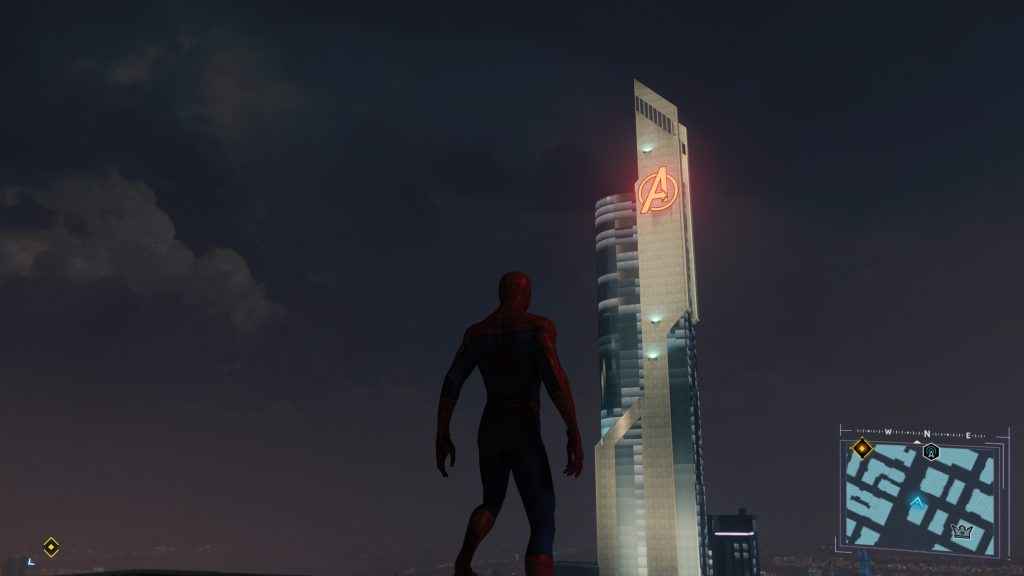 Throughout your adventure there are many Spider-Man PS4 Easter Eggs to find. One of those not-so-well hidden secrets is Avenger's Tower. You'll likely stumble across this huge building naturally, but it was a good 10-hours of gameplay until we spotted it.
If you want to find the Spider-Man PS4 Avenger's Tower easily, then follow this guide. Throughout Marvel's Spider-Man game you'll be taking photos of landmarks. Once you've unlocked the surveillance tower nearby, you'll notice that Avenger's Tower is one of them in the northeast of the city.
Also known as Stark Tower, Avenger's Tower can be found in the heart of Manhattan in New York City. It towers into the sky and is one of the tallest buildings in Spider-Man PS4. This also makes it ideal for jumping off and performing XP-enhancing tricks once you've unlocked the skill.
Spider-Man PS4 Easter Eggs
Find out how to swing around Avenger's Tower in the video below, and stay tuned for more hidden secrets in Spider-Man PS4.
Wakanda Tower Easter Egg
Locating landmarks in Marvel's Spider-Man is easy. They're marked in green on the map. You'll find Wakanda Tower in the East, and it's one of the locations where you need to take a photo. Take a snap and Spidey will remark about the Black Panther, saying: "I wonder if T'Challa got his powers by being bitten by a radioactive panther…"
Wedding Proposal Easter Egg
In the South of New York City, you'll discover a very unique Spider-Man PS4 Easter Egg. This wedding proposal appears outside a theater with the words: Maddie Will You Marry Me? This was requested by a spidey fan to Insomniac Games prior to release. But, when the game launched she'd broken up with him, so the answer was obviously no. This is worth keeping an eye on because the developer is going to patch it out of the game, letting the affected boyfriend choose what he wants to replace it.
For more guides, check out: