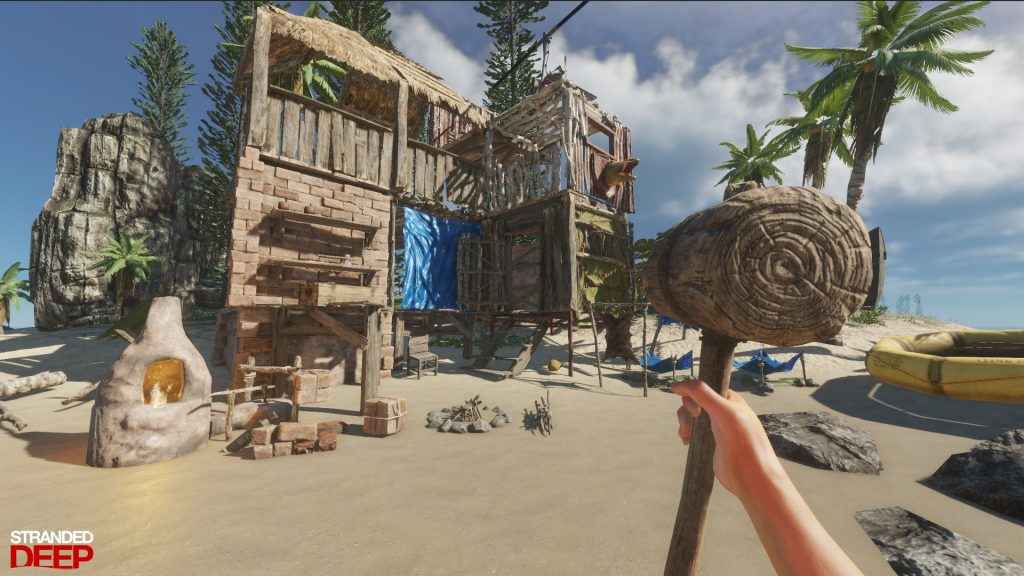 Stranded Deep is coming to PS4 and Xbox One next month. Currently in early access on PC, Stranded Deep tasks players with surviving following a mysterious plane crash.
Published by Telltale Games and developed by Beam Team Games, the open world survival game casts you onto a deserted desert island in the Pacific Ocean. Here, you must learn how to survive by hunting, crafting and finding shelter.
In order to stay alive, you'll also have to avoid or kill deadly animals and ensure you keep healthy by eating and drinking. The new Stranded Deep trailer shows how players will get to explore every inch of the tropical island, including underwater where sharks roam.
Alongside survival, you'll also be able pick up rare collectibles and loot to aid you in your adventure. The word can be totally randomized, meaning each playthrough will be different, with the end goal being to escape and get back to civilization.
Stranded Deep is due to launch on PS4 and Xbox One on October 9, 2018.