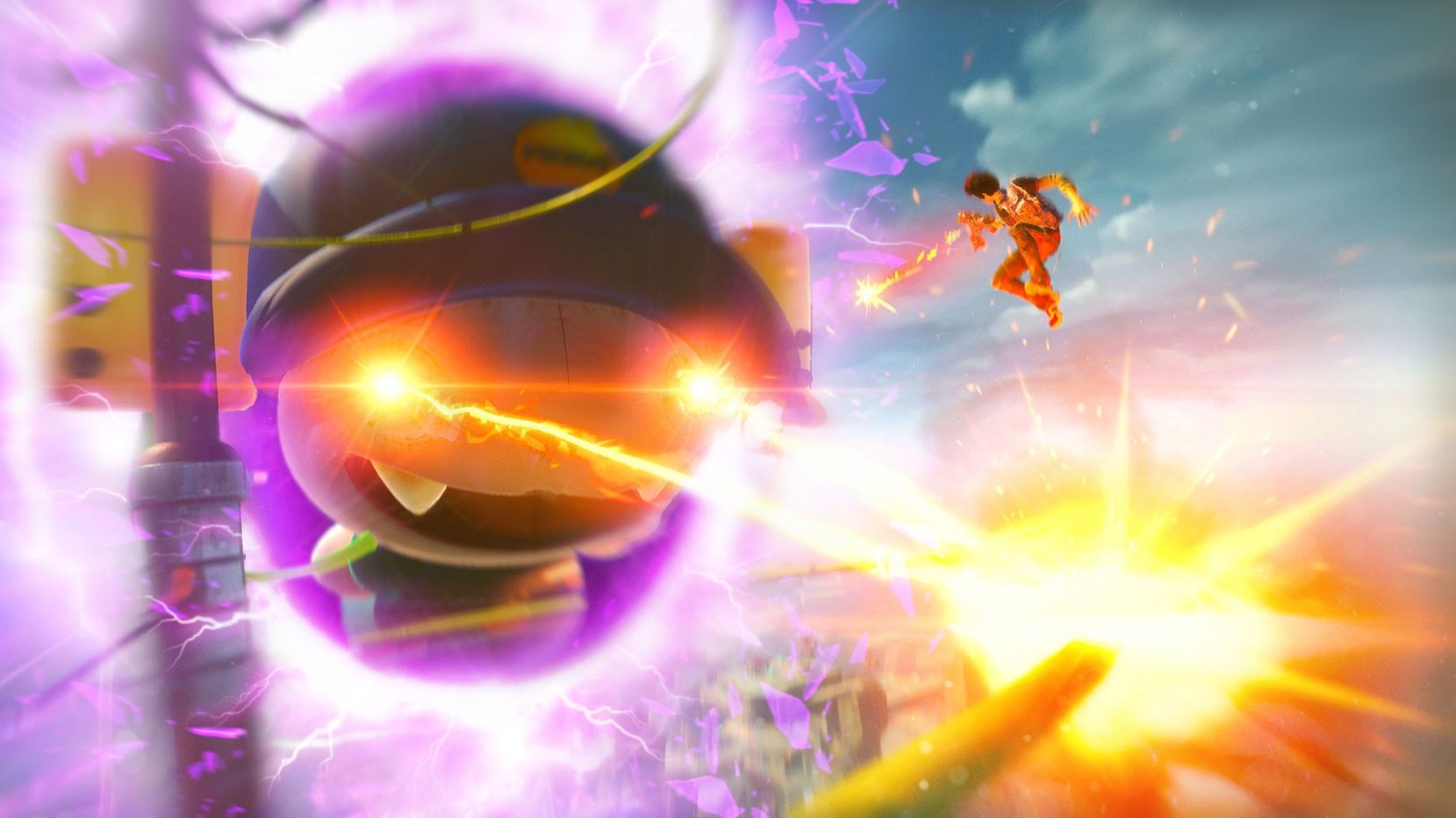 The internet were stunned into shock today when Sunset Overdrive's Twitter account tweeted for the first time in two years. The tweet contained an image of Fizzie, a mascot from the game getting sucked into a new dimension.
This has led to panic and The Office memes about whether or not PlayStation were randomly about to announce Insomniac's universes are all connected on a Monday evening. Well, that isn't the case.
See, on Friday, Insomniac's official Twitter account tweeted out that starting from Monday (that's today) some special guests would be joining Ratchet, Clank, and Rivet as Dimensions Collide.
That special guest appears to be Fizzie from Sunset Overdrive and you know what this is all just marketing to get people excited and talking about the game before it releases. And, guess what it worked.
Another tweet which has been circulating shows that Fizzie was in last week's Retrospective trailer for Ratchet & Clank, which has led to more speculation. But, at the very least this is just a neat nod to Insomniac's history and at the very most teasing that we will indeed be getting a Sunset Overdrive remaster, and maybe even a sequel. Both of these were also in a random list of games as well posted earlier this year.
In fact the official Fizzie Twitter account even came out and said this is all just cross-marketing. So, there you go. This is all marketing and whoever thought up the campaign are getting exactly what they wanted.
So, yes there might be a chance that this signals the beginning of Sunset Overdrive returning from the grave but it also could literally be nothing. But, you definitely shouldn't get excited or start freaking out that Sony's franchises and worlds are going to collide and become one giant gaming universe. It isn't happening folks.
Update 07/06/21 22:32 – Insomniac has posted another fun image, which features Sly Cooper this time. Again, this isn't a crossover it is just marketing.
Source – [@SunsetOverdrive, @InsomniacGames, @FizzieSays]