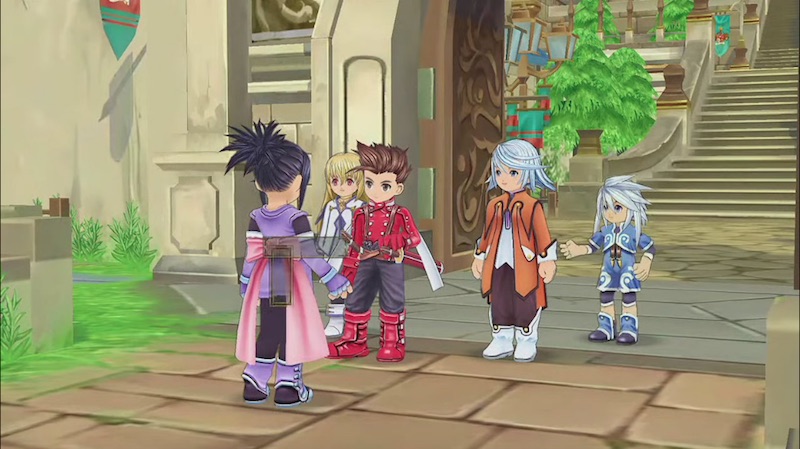 Bandai Namco has announced that Tales of Symphonia Remastered will be launching on February 17, 2023 for PS4, Nintendo Switch and Xbox One.
This remastered version of the classic JPRG features spruced up visuals and gameplay, with the narrative unfolding via anime cutscenes featuring beautifully-realised characters designed by Kosuke Fujishima. Tales of Symphonia Remastered also supports three-player co-op, allowing you to battle against power opponents in real-time battles.
Related Content – Sony PS5 Complete Guide – Everything Explained On PlayStation 5 For New Users
In a dying world, legend has it that a Chosen One will one day rise from amongst the people and the land will be reborn. The line between good and evil blurs in this epic adventure where the fate of two interlocked worlds hangs in the balance. Follow the journey of Lloyd Irving as he and his friends try to save both worlds.
Tales of Symphonia was originally release for the Nintendo GameCube back in 2003, before coming to PS2 in Japan the following year. The game was later ported to the PS3 and PC around ten years later.