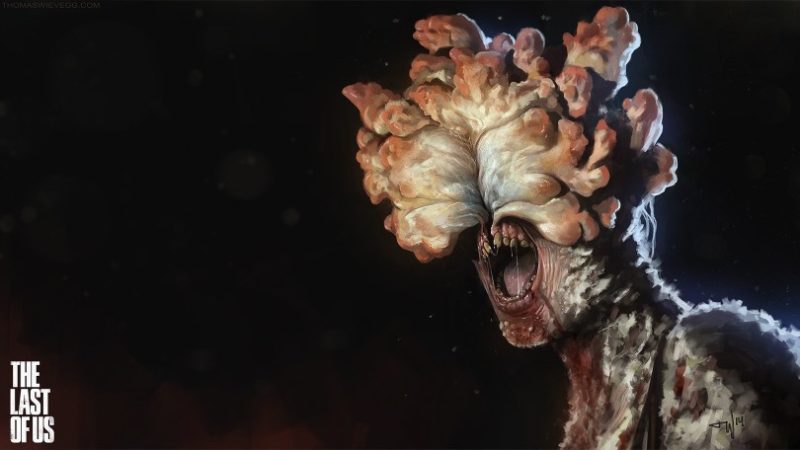 HBO's The Last Of Us was never going to be a carbon copy of the story we know from the game. It's an adaptation, and by definition meant to be different.
So while this latest change is in part a big one, it's really not all that consequential in the grand scheme of things. This new difference between the upcoming show and the original game is that it'll be "tendrils," not spores, that spread the infection.
A leaked unused voice line from The Last Of Us explains how these tendrils would work, rather than the spores.
Show creator Craig Mazin and Naughty Dog's own Neil Druckmann spoke about this change in a recent interviews as a result of the real world experience we've all had of living through a pandemic.
"In the game…you encounter spores and you need to put a gas mask on. In the world that we're creating, if we put spores in the air, it would be pretty clear that they would spread around everywhere and everybody would have to wear a mask all the time and probably everybody would be completely infected by that point.

"It was…important for us to acknowledge that the audience is smarter about pandemics than they were five years ago. We don't want to pretend that they don't know things."
In another interview, Druckmann simply stated "There's things that work in the game that would just not work in the show."
A good way to put it, as this change, and hopefully others made, are always keeping in line with the spirit of the game, to work for a new medium.
"We can change anything, but we need to talk about why," is what Mazin said he'd hear from Druckmann throughout production. "And if there's not a good reason – if we can't do better – let's deliver what we have."
Source – [Collider, ComicBook, GameSpot, Twitter via Eurogamer]