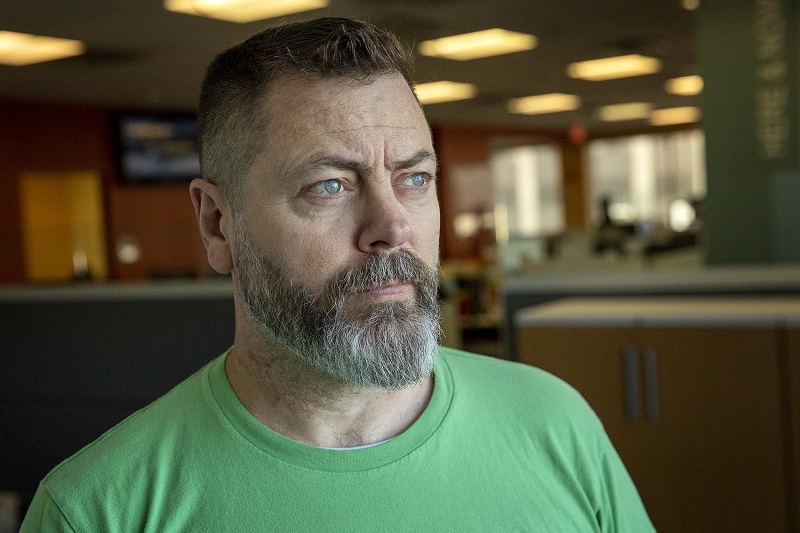 A new casting addition to HBO's The Last Of Us tv series points at Nick Offerman, being the latest to join the ranks. In an interview with The Guardian, another cast member Murray Bartlett spoke about working with Nick Offerman, and how most of his scenes were with him.
"It's an epic show, but beautifully human and intimate. We filmed it in Calgary. A lot of my scenes are with Nick Offerman. Playing off him was awesome."
Now we don't know entirely who Nick Offerman would be playing, but since Murray Bartlett is playing Frank, it's likely that Offerman's character is a new addition to story, and a part of Bill and Frank's plotline.
It'll be great to see what Nick Offerman brings to his role and to the show. The closer we get to it however, and with this announcement, it makes you wonder who else has joined the cast that may be a great surprise when it airs.
Source – [The Guardian]