WRC 9 PS5 Review. With Codemasters Dirt 5 taking a year off when it comes to providing an accurate take on rally racing shenanigans, it falls to WRC 9 from French simulation maestros Kylotonn to step up to the plate on Sony's shiny new lump of gaming silicon.
Enjoying a release on PlayStation 4 back in September, WRC 9 leaps onto PS5 with a handful of upgrades in tow but by and large this is the same game that you might (or might not) have played back then. Which in case you're not familiar with it, you can check out in our WRC 9 PS4 review right here for the full lowdown on every aspect of the game itself beyond the PS5 technical upgrades that I'll be going over in this review.
WRC 9 PS5 Review
---
A Largely Unambitious But Welcome Upgrade Cements WRC 9 As A Must Have For Rally Fans Everywhere
Here's the thing, though developer Kylotonn has seemingly merely lavished a shiny new veneer onto its rally racer, WRC 9 primarily soars on account of the fact that it's not just the only simulation focused rally game on PlayStation 5, it also happens to be one of the best mud-soaked rally sims of the last few years, too.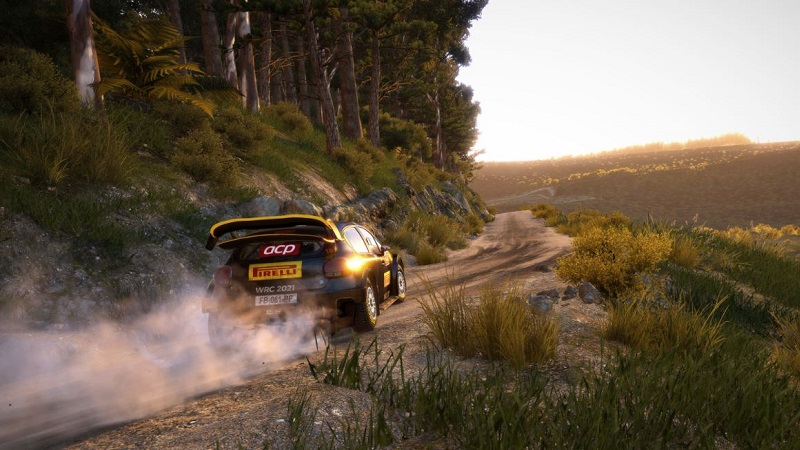 If we can step back a bit first though. The cross-gen reviews that we've done during the PlayStation 5's launch window have often fallen into two categories. You have the more adventurous PS5 upgrades that actually provide new modes and functionalities not previously glimpsed in the PS4 version of the game. Borderlands 3 with its shiny new four player split-screen mode is certainly a good example of that.
Related Content – All PS4 Games That Have PS5 Upgrades – Guide
Then you have the PS5 upgrades which tend to be a little more conservative and seem content to provide the sort of enhancements that one would expect, such as improved resolution, framerates and DualSense functionality implementation. In case you're wondering where WRC 9 falls, it certainly errs closer to the latter sort of PS5 upgrade rather than the former.
But that's fine though – WRC 9 was and is an incredible rally simulation that is practically without peer and the additional sheen that the PlayStation 5 version of the game provides merely represents the cherry atop an already delectable cake.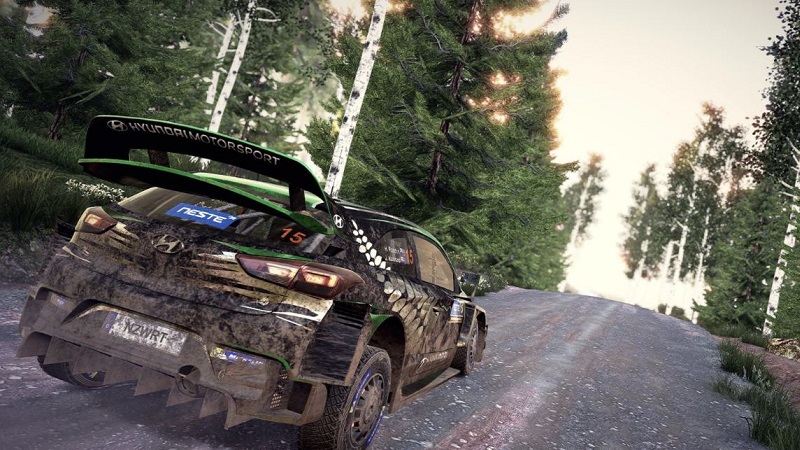 Starting with the visuals, Kylotonn has leveraged the substantial power of the PlayStation 5 to provide a pleasingly substantial uptick in quality. Bombing along at an ultra crisp 4K resolution and 60 frames per second with improved trackside detail, WRC 9 finally looks and handles like it always should have with the sort of near flawless smoothness that the franchise has long craved.
From the muddy Welsh valleys to the dusty trails of Mexico, WRC 9 has never looked quite this eye-popping. In addition to this, loading times have now been greatly reduced too, making the amount of time that it takes you to go from the menus to a race just a fraction of that which was observed on PS4 and PS4 Pro.
Related Content – Sony PS5 Complete Guide – A Total Resource On PlayStation 5
Most unexpected though, is the implementation of the DualSense features in WRC 9. By using a combination of haptic feedback and the in-built speakers on Sony's new controller, the sensation of barrelling over rough gravel and thick mud is keenly felt. Not least, as the DualSense audible replicates the sound of the car carving its way through those surfaces while the haptic feedback technology is directly matched to those sounds to cement that feeling of realism yet further still. Of all the implementations of the DualSense technology I've seen so far, WRC 9's stands out as a low key favorite for sure.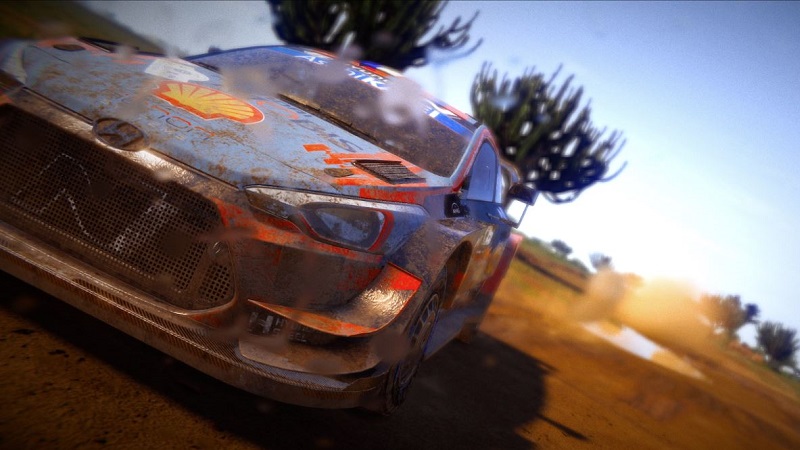 In the end though, this is what you get. You're still having that 9/10 scoring, industry beating rally game that we reviewed a couple of months ago, except now you get to experience it in its best form thanks to the improved visuals and super neat DualSense implementation.
Quite simply, if you're up for a bit of WRC 9 action, this is the version you should be playing without a shadow of a doubt.
WRC 9 is out now on PlayStation 4 and PlayStation 5.
Review code kindly provided by PR.