PSU's Top 10 Multiplatformers of 2008
2007 was one of the greatest years in recent memory for the world of video games. Many blockbuster titles were released from almost every genre thinkable. Halo 3 broke sales records, Uncharted brought a beautiful world to life, and Super Mario Galaxy brought the kid out of everyone. All of these games were exclusive and that's where the problem lies. PSU.com is here to give you its top 10 games that we're looking forward to most in 2008. We have narrowed this list down to only multi-platform titles, that way every reader can take interest in it. We've also included 3 runner-ups that just barely missed the cut.

Our readers can fully expect our top 10 list of PS3 exclusive titles for 2008 coming soon.
Runners Up:

Dark Sector
Developer: Digital Extremes



Dark Sector was one of the first next gen titles announced for PlayStation 3 way back in E3 2004. Then in 2006, the game was shown having a completely revamped graphical style going from spaceship sci-fi to a gritty post Chernobyl Eastern USSR .

Gamers will play as the CIA Agent named Hayden Tenno who is sent to an Eastern Europe city named Lasria to extract information. While there, Hayden is attacked by an unknown enemy and awakens to find part of his body altered by an infection, granting him inhuman abilities.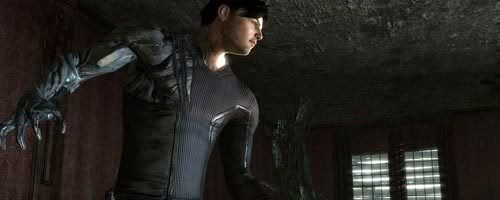 Based on our hands on time with the game, we'd have to say that Dark Sector will be one of the better 3rd person shooters to release this year. Combining eeiry sounds, beautiful blood filled graphics, and a great science fiction storyline, this is definitely a title to keep an eye on.



Frontlines: Fuel of War
Developed by Kaos Studios



If you thought you couldn't be fed anymore oil propaganda than you have already, you're only kidding yourself. Frontlines: Fuel of War is just that. A game based around WWIII and the eventual fight for whatever little is left of the pure black gold substance. Countries would inevitably kill for it and you're about to start doing just that. What this game comes down to is the Western Coalition Army Vs the Red Star Alliance. Prepare for some heavy hitting action both off and online.




With offline play featuring a non-linear format where you're allowed to complete missions however you'd like so long as you complete the objectives and an online system that features 64 players per game, it's almost guaranteed to be a title you can't pass up. Even with a slew of war games released every year, this one looks to definitely set itself apart from the rest. If any of the top 10 games were to be removed, this would surely replace it.



Condemned 2: Bloodshot
Developer: Monolith Productions



Condemned 2: Bloodshot is not for the faint of heart, nor the young and innocent. In a world where macabre environments reek with sadistic mutilated hobos, players must deal with their surroundings and investigate mysteries of missing persons including their lost partner.

Now if you are a fan of Condemned, you'll be familiar with the creepy environments of the original; however instead of rundown subway stations and schools, players will now tour such locations as a flame engulfed Doll Factory. Dave Hasle, the games Senior Producer stated, "Because of the attention to detail and the in-depth storyline that we want to provide to the players, we are still mostly linear. We have opened up our environments though, to allow the player to move around complete environments to find more forensic events, to complete secondary objectives and even bonus or secret areas."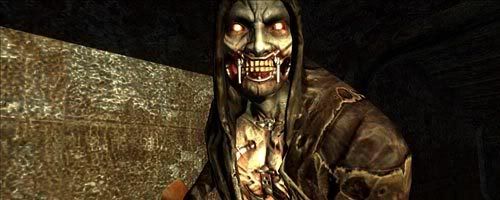 Also other major improvements featured in Condemned 2 include:
- Ability to throw glass bottles, debris, bowling pins, etc
- Improved A.I. which will take cover and used ranged weapons
- Online Co-op and multiplayer modes including one called "Circle of Death"
(continued on next page) ----
Produced by PlayStation experts for fans and enthusiasts, PlayStation Universe is dedicated to entertaining and informing the core PlayStation audience and gamers at large with a quality mix of up-to-date news, insightful features, compelling media, and honest reviews from the world of Sony Computer Entertainment and PlayStation.