Sackboy gets physical
If you despise all things cute and cuddly, leave now.

LittleBigPlanet is looking to be one of the most original games in a long time. This online-enabled platformer is based almost solely on user created content, with easy but in-depth tools allowing for incredible expression. People from the most highly-regarded game developer down to your neighbor's mother should be able to make beautiful, entertaining creations in this revolutionary title.

Speaking of mothers, a mother of a LittleBigPlanet artist, Silvia, has actually knitted an incredible rendition of Sackboy, the character within the game.




There's no reason not to admit it; it's adorable. Wonder how much a rabid LBP fan would be willing to pay for this gem on eBay. Below are a few more pictures of Sackboy in his intimidating Chinese Dragon outfit.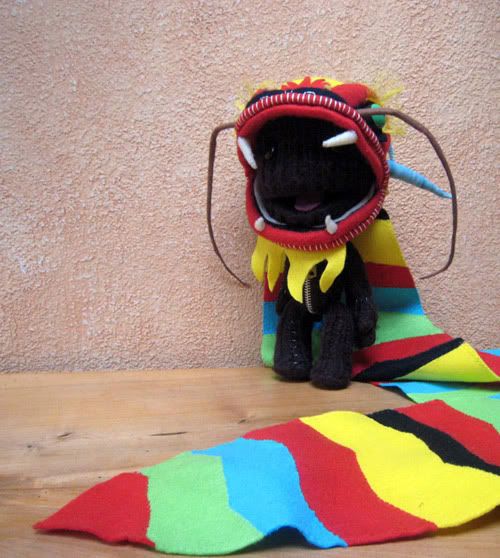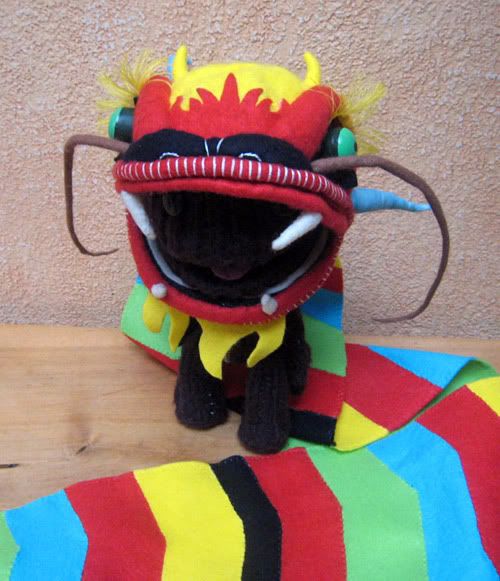 Source