Anime, Action help drive Blu-ray sales in Japan
Posted June 29th, 2008 at 04:28 EDT by
According to Amazon Japan, Blu-ray sales have seen a prominent increase over the last year. Curiously enough, five of the top 10 best-selling movies are animated titles.

With the list also including other movies such as Resident Evil: The High Definition Trilogy and I Am Legend, Amazon Japan went on record to state, "Many software manufactures consider that 'action' is the genre that can make the most of BD. The BD share is expected to grow among new titles especially in this genre from now on."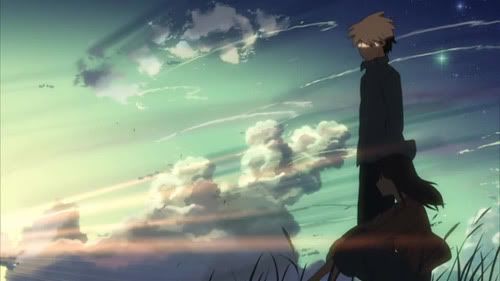 Here is the complete top 10 list:

1. Resident Evil: The High Definition Trilogy
2. Pirates of the Caribbean: At World's End
3. 5 Centimeters Per Second
4. I Am Legend
5. .hack//G.U. Trilogy
6. Mobile Suit Gundam Char's Counterattack
7. The Place Promised in Our Early Days
8. The Phantom of The Opera
9. Ratatouille
10. Mobile Suit Gundam F91
Comments
1:07am EDT - June 29th, 2008

I hope to all h3ll the .hack//G.U. Trilogy blu ray comes out in australia, my avatar should be evidence enough of how much i want it lol

3:26am EDT - June 29th, 2008

I just want all the Miyazaki movies on BluRay

5:41am EDT - June 29th, 2008

Animation both traditional and CG as well as blockbuster Action/scifi with lots of effects are the best kinds of titles to own on BR. These are titles you WANT to see perfectly, dramas, comedies and other slower less visual geners just dont require that kind of fidelity... certainly not for 30 bucks a pop.

8:10am EDT - June 29th, 2008

Resident Evil: The High Definition Trilogy could be my first blu-ray purchase

10:08am EDT - June 29th, 2008

I've been a Blu-Ray supporter since the beginning (you know, when even PS3 fans were whining that "It's a console first!" stuff), and I still think animation on BD is a waste of money. There's no point.

3:28am EDT - June 30th, 2008

they should release all 3 seasons of avatar: the last airbender on blu-ray. 3 seasons on 3 BD's, that would be great. (the official season 3 trailer is available on ign.com, youtube.com and some other sites.)

5:29am EDT - July 1st, 2008

Anime, and cgi are so much better on BD, but what isn't? Nothing, bring us the anime!
This will permanently ban this user and delete all associated comments. This action is irreversible, are you SURE you want to do this?!