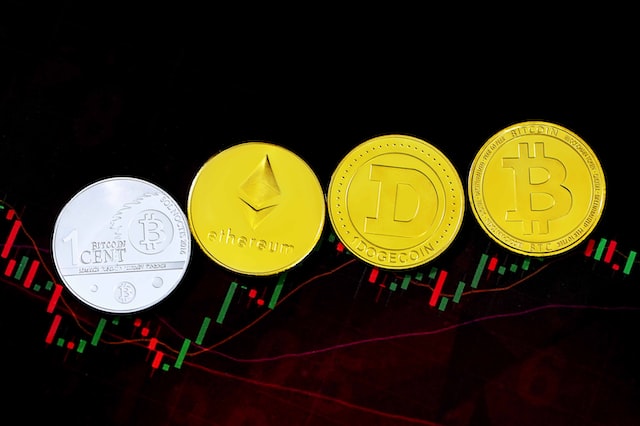 Cryptocurrency is grabbing a lot of limelight in the gaming industry. Keep reading as we outline the top gaming cryptocurrencies to root for in 2022.
Hundreds of new gaming cryptocurrencies hit the market almost every day. In effect, there are now over 20,000 cryptocurrencies circulating in the market in 2022. But are all cryptocurrencies worth buying in 2022?
Not all, but you can buy hedera or bitcoin which is a great alternative to traditional blockchain technology. There are much more worth considering this year. Stay with us as we highlight the top new crypto coins that can yield you good returns in 2022. Let us dive into the details.
Gods Unchained – GODS
It is a turn-based free-to-play strategy card game. The players here can take ownership of the things they acquire in the game. The GODS token used in the game is one of the most valuable crypto coins in 2022. You see, it is a competitive game wherein the players need to outwit their opponents by building decks. Therefore, it will help them defend themselves against different strategies. Please note that GODS is the token asset of the ecosystem. The tokens can be used to create NFTs, distribute prizes, and make purchases within the game. The total value of this gaming currency is around $17 million.
Battle Infinity – IBAT
It is one of the best and most valuable cryptocurrencies that are available on a play-to-earn crypto platform. IBAT was able to create a lifelike NFT fantasy game. It has access to various gaming environments like IBAT Premier League, Battle Stake, and Battle Arena. Players can collect prizes and compete against each other to determine who gets the highest annual percentage yield. To begin, players need first to purchase IBAT. Moreover, once winning the game, players can also trade the prize for another currency of their choice.
ApeCoin
As a utility and governance token, ApeCoin has multiple purposes in the ecosystem. It uses cases like enabling holders to take part in the governance of the DAO and allows them to access all the features of the ecosystem, like events, games, services, and merchandise. APE token holders collectively cast votes and decide on issues like the framing of rules, allocation of funds, project selection, partnership, etc. This platform implements the governance decisions that are collectively taken by the community.
The Sandbox – SAND
SAND is an online gaming platform that allows players to compete against one another and earn exciting rewards. This platform offers a decentralized environment for the players by combining NFTs and the remarkable qualities of DAOs. This platform emphasizes developing a creative play-to-earn gaming model that enables the layers to create and play games simultaneously. To make the most of it, you should know everything about play-to-earn crypto. Moreover, Sandbox is planning to launch its 3rd season of Alpha soon, which will open new ways to engage with NFTs.
Star Atlas – ATLAS
ATLAS is a virtual gaming Metaverse in which players compete against each other. The game offers a variety of features and genres, one of which is strategy. The players need to make strategies or plans of action to engage in conflict with other players. Construction of space stations and spacecraft, deep space exploration, and space battles are the three major pillars of the gameplay. The total market capitalization of ATLAS is around $36.4 million. Recently ATLAS and Sandbox have entered into a partnership to revolutionize the online gaming industry.
Bottom Line
So, these are the top new gaming crypto coins you should root for in 2022. You can also get in touch with an expert to learn more about these options and how you can make the most of them soon.