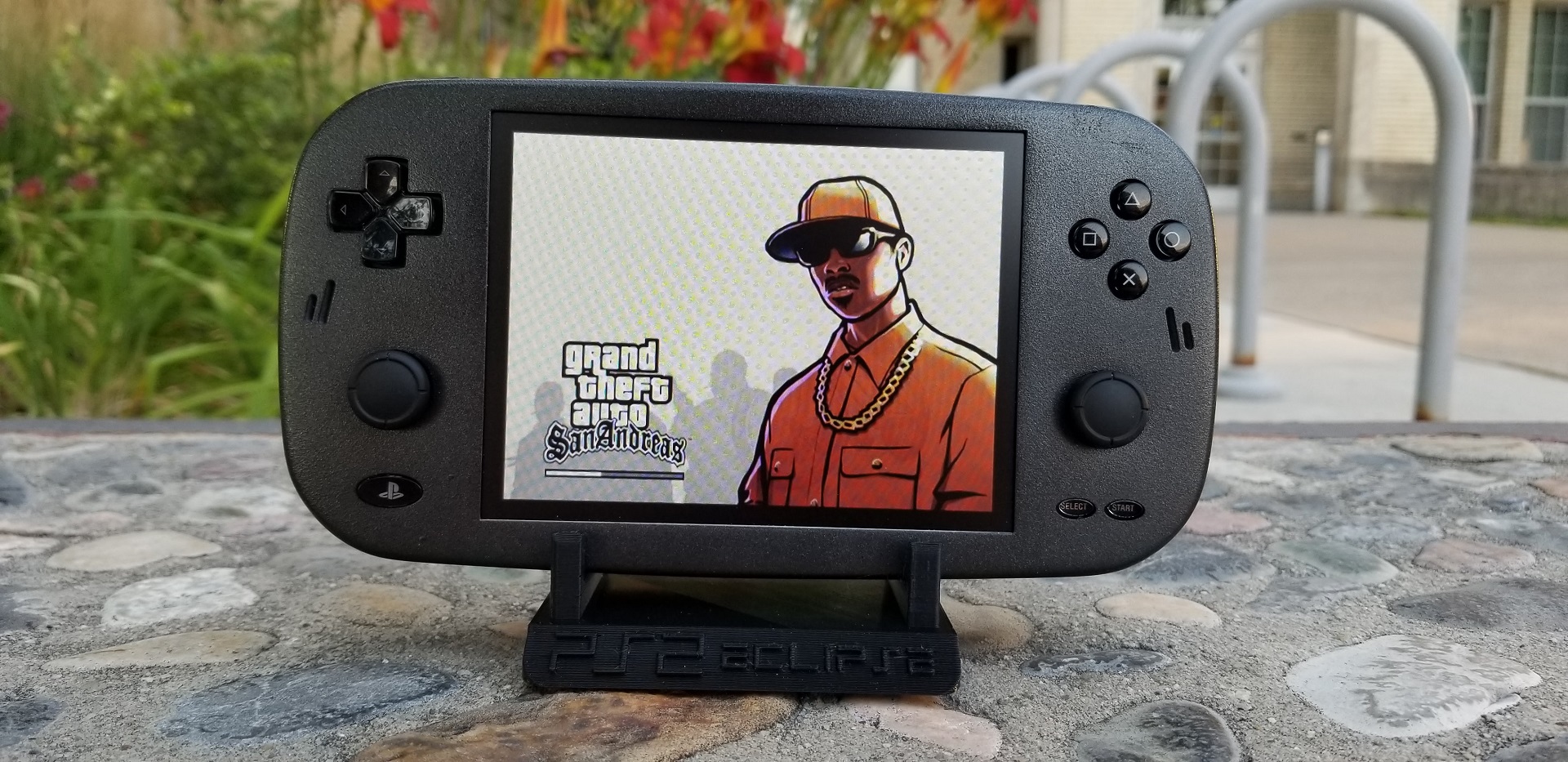 Although you could debate the quality of each PlayStation console's individual software libraries, the PS2 does still hold a place of high notoriety among many PlayStation old hats, and now someone has made a portable console version of Sony's best selling console and the best selling console of all time.
Modder GingerOfMods on Twitter revealed that after two months of work, they'd finally been able to put the PS2 in a form factor similar to the Nintendo Switch. You can see their initial tweet of the console here:
What's incredibly unique about this machine though is that instead of running each game through emulation, GingerOfMods used real PS2 hardware and cut the motherboard down to the bare essentials, and because of this they claim that every game runs perfectly, without any glitches or issues.
It should be noted that GingerOfMods isn't the first to design a portable PS2 in this fashion, though they do certainly earn points for keeping much of the original hardware and for the seemingly sleek form factor.
The better portable consoles like this become, the more the question of whether or not Sony would ever return to the handheld game persists.
If you want to learn more about how it came to be, they made a whole video documenting the process which you can view here:
Source – [Twitter]