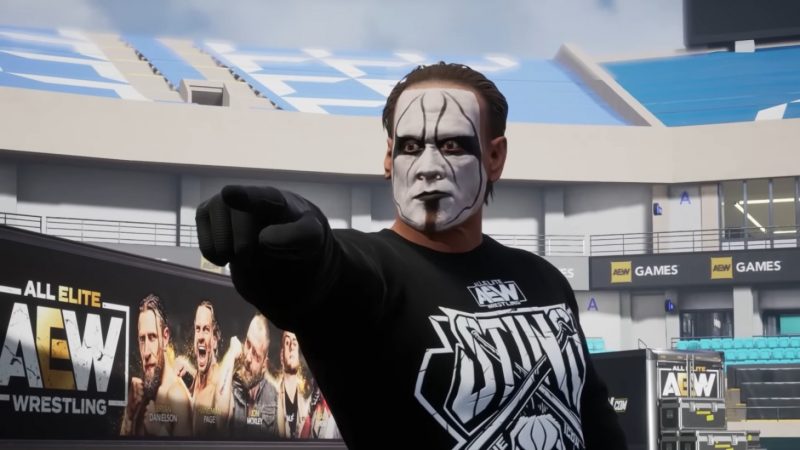 AEW: Fight Forever has been received as a mixed-bag of a wrestling game to say the least, but that won't stop developer Yuke's and publisher THQ Nordic from trying to find new ways to bring players into the game.
Which has got to be the thing that spawned a new game mode that was just revealed as "coming soon" to AEW: Fight Forever. A battle royale mode called Stadium Stampede, where players all in a massive American football stadium duke it out to be the last one standing.
It'll be a free download when it does release, and it'll be 30 fighters in the stadium ring at once, and by the look of the teaser trailer, you won't just have your wresting skills at your disposal to make it to the end.
You'll run over other players with horses, golf carts, launch projectiles at them with what looks like a t-shirt gun, and use what look to be new abilities to stay in the fight as long as you can.
This new mode will even feature the classic battle royale staple of an constantly shrinking circle that slowly brings all players to one spot for maximum chaos.
You can check out the trailer for this new mode below.
Source – [THQ Nordic]