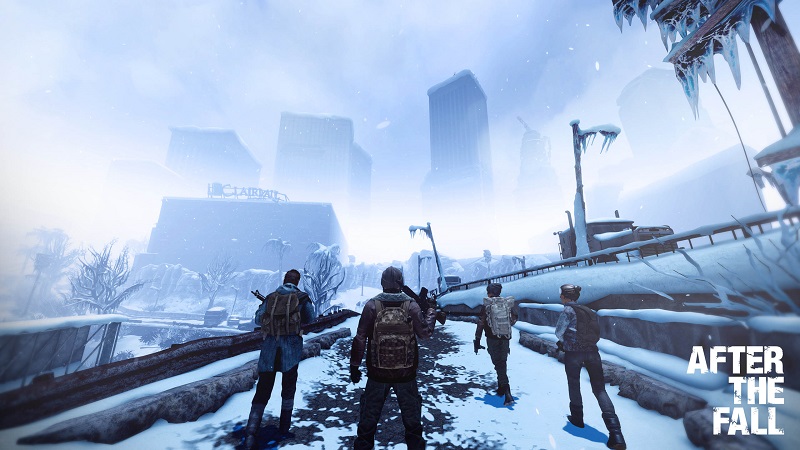 After The Fall is a new PSVR co-op action game from developer Vertigo Games, and it now has a release date for December 9, 2021.
The news was announced by the developer through a press release which also detailed the post launch plans for the game, starting with the Frontrunner Season. The news of the release also came with a brand new gameplay trailer, showcasing the intense zombie killing VR action you can expect.
You can check out the trailer for yourself, here:
After The Fall takes four players through a co-op first person action zombie shooting adventure across a snowy wasteland of what society once was. For lack of a better phrase, think about what it would be like if you took Back 4 Blood or Left 4 Dead and put it in VR, set it outside, and made it snowing all the time.
While it won't be released on PSVR until December 9, 2021, there will be a closed playtest running on Steam, for those of you with the PC hardware to run a VR device if you just can't wait to check it out.
In the meantime, pre-orders for the game are now officially live, and if you pre-order it now you'll actually get it at a reduced 10% off the original price. You also get an exclusive weapon skin for pre-ordering.
The deluxe version grants you automatic access to the Frontrunner Season, a digital artbook, the official soundtrack, a PS4 theme, avatars, and an exclusive Ultimate Buster skin.
The Frontrunner Season hasn't been detailed much beyond the news that we can expect new game modes and maps, though with the release soon to come it is likely we'll know more soon.
Source – [Vertigo Games]