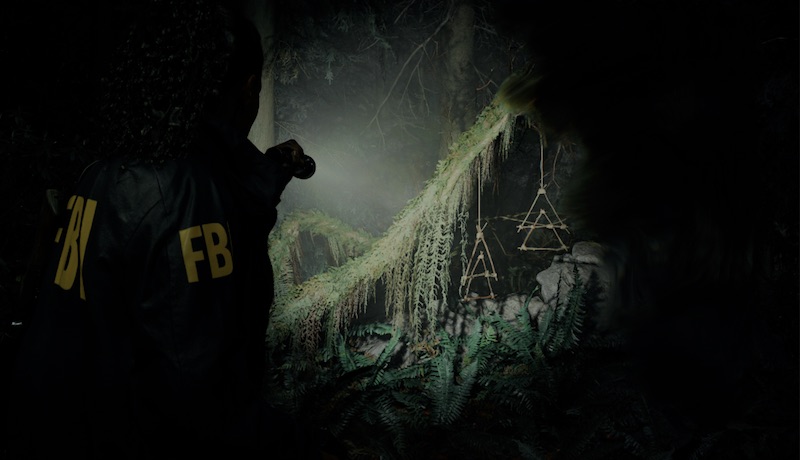 Remedy's Thomas Puha has revealed that the Alan Wake 2 trailer unveiled during the PlayStation Showcase last night was '100% running on PlayStation 5.'
The Alan Wake 2 trailer in the PlayStation Showcase was 100% running on PlayStation 5. I want to really point that out. We did say in 2021 that we are gonna push the graphics hard on this one. I think we'll have the best looking game in 2023.
Alan Wake 2 introduces a brand new playable character in the form of FBI agent Saga Anderson, who arrives in the small community of Bright Falls after a string of ritualistic murders. She's soon thrust into a nightmare where the pages of a horror story begin to manifest into reality, leading to Alan Wake himself, who disappeared in Bright Falls 13 years ago.
Wake is now trapped in the Dark Place, a nightmarish world separate from ours as he writes a story in an attempt to free himself from his otherworldly prison. Once certain events have transpired, players will have the chance to play Wake and Anderson's stories in any order they desire, allowing you to decide how to experience the game's story.
Alan Wake 2 is pencilled in for an October 17, 2023 release on PS5, PC, and Xbox Series X/S.
[Source – Thomas Puha on Twitter]